Courses
Scotland's Ghost Course remains one of golf's modern mysteries

Like any good ghost story, this one is based on myth, legends, secrets and a countryside town in rural Scotland.
Blackford in Perth is a town with a population of fewer than 1,000 people. Set in a valley alongside the Gleneagles estate, it is known largely for one reason: It's the home to Highland Spring, the UK's leading bottled water company.
It is also home to a championship golf course. Walk around any of Gleneagles courses and you'll see it. You'll see the bunker faces, you'll see the greensites and the tees, you'll even see the clubhouse.
However, you likely haven't heard of it and it's very likely you won't have played it. No one has. Hence why it has become known as "Scotland's Ghost Course."
But how and why? We'll get there.

Highland Spring is owned by Mahdi Al Tajir, a businessman from the United Arab Emirates, who once claimed in the 1970s to be the richest man in the world. As recently as 2010, his net worth is believed to be around $2.0 billion. As well as the water company, he trades in metal, oil and gas and has an extensive property portfolio that includes London's Park Tower Hotel. Al Tajir also has a love for silver and once bought a silver chandelier at auction for $2.6 million.
When he bought the Blackford estate and a large house on it, he says he was unaware of the potential he was sitting, or rather living, on. The springs of water on the 25,000-acre property are home to fresh, Scottish water, and the story goes that he immediately saw the potential in bottling it and selling it. To many Scots that would be seen as selling ice to Eskimos as the country takes pride in its clean, drinkable tap water. However, Al Tajir pursued the idea and in 2021 the company's sales were more than $10 million.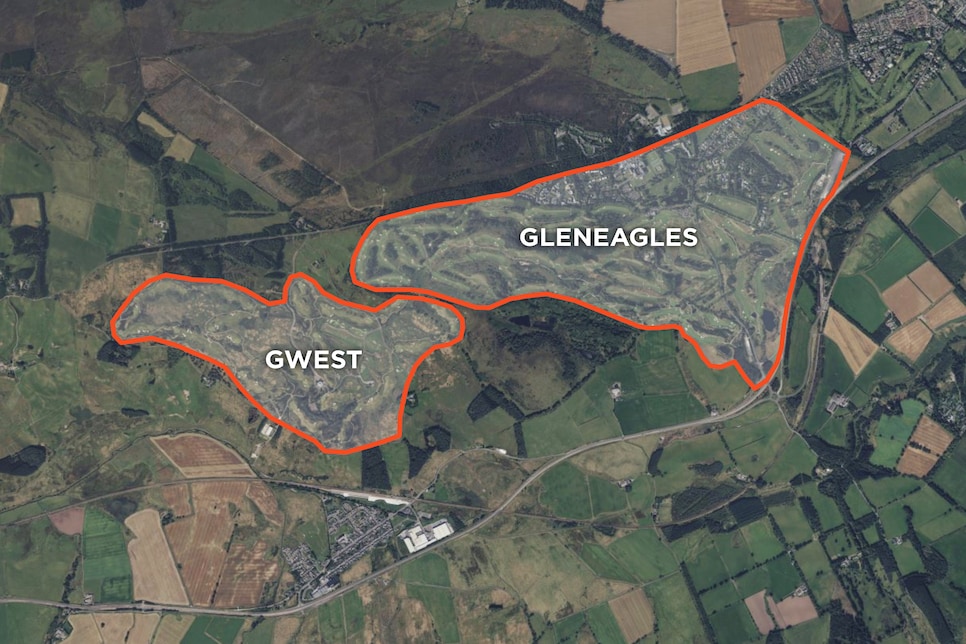 Having created yet another fortune in Scotland, Al Tajir was keen to invest more in the country. Having undoubtedly seen the success of neighboring Gleneagles, known as "the playground for the rich and famous," his plan was to develop a similarly lavish project consisting of a six-star hotel, around 200 homes of values up to $4 million and yes, of course, a championship golf course.
The project was to be named gWest.

Not afraid to invest in the best, Al Tajir hired David McLay Kidd to design the course. Kidd had recently finished work on Bandon Dunes and was in the middle of opening the Castle Course at St Andrews. He was young, ambitious and just what Al Tajir believed gWest needed.
Kidd would describe the Blackford estate as "without question, the best inland site I've ever seen for a golf course."

In 2009 the course was completed.
It was even complemented with a bold, new clubhouse. Known by locals as "The Mosque" for its domed design, it was inspired by Colen Campbell, a noted 18th century Scottish architect, and was created by GAJ architects, whose other works include the striking clubhouse at Dubai Creek Golf & Yacht Club. gWest's website says "the design focuses on symmetry, with terraces on all four sides to maximize enjoyment of the impressive views."
The strange thing is that view does not include golfers.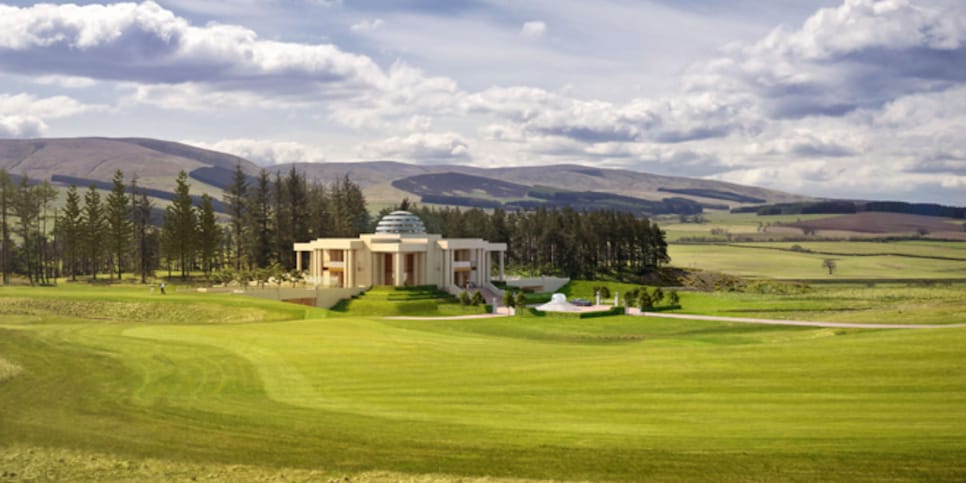 Despite the exhaustive process and efforts to build the course, the bold clubhouse and even the full-time maintenance stuff, the course is not open. It has never opened.
The family has cited various reasons in interviews for not fully developing gWest and opening the course, from Brexit to financial crashes and political reasoning. However, the 7,300-yard layout remains intact. It remains maintained. Yet, it remains closed.

Other than the course's website, which greets you with a title of "Scotland's best kept secret," the only known rounds to have been played at the Ghost Course were by the family, particularly Mohsin Al Tajir, son of Mahdi. He told a BBC podcast he's played the course several times and described it as a "modern" layout, further explaining he doesn't enjoy overly hard or challenging architecture.
As to the ending of this ghost story and where it might lead?
Mohsin says "eventually when the economy picks up in Scotland and we can see what is happening in the future, we will develop it properly."
So, for now, that is where our story ends. However, stay tuned for the sequel when "Scotland's Ghost Course" may indeed come to life.