News
Schubert, Valenzuela put the women back in Women's Amateur final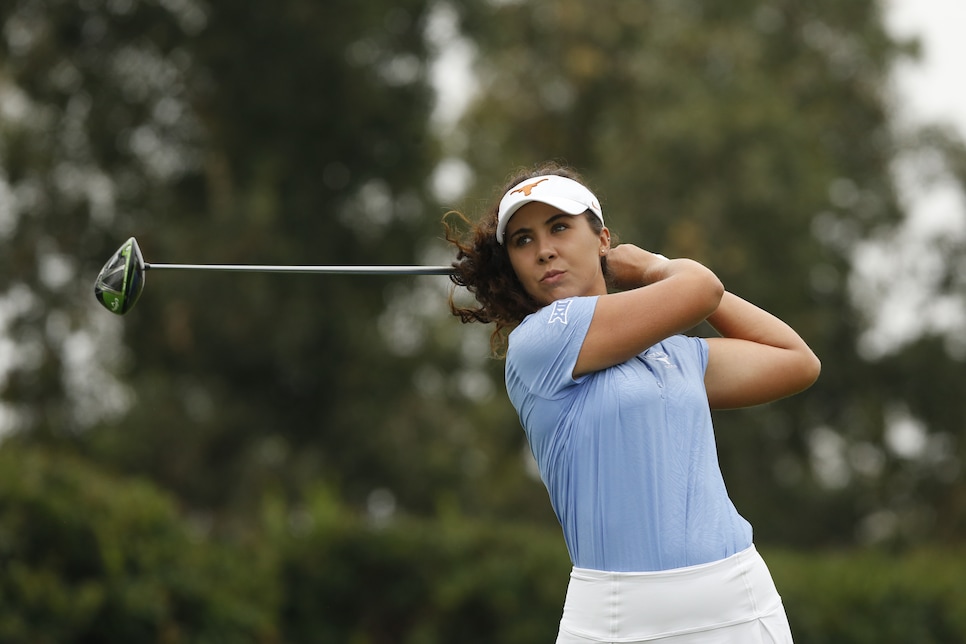 CHULA VISTA, Calif. — The stubborn precocious kids who threatened to hijack another U.S. Women's Amateur have finally been expelled, allowing actual women to vie for the women's championship.
Sophia Schubert, 21, a University of Texas senior, defeated a 13-year-old, Chia Yen Wu of Chinese Tapei, 2 up, in one semifinal match at San Diego Country Club on Saturday.
In Sunday's 36-hole final, Schubert will play Albane Valenzuela of Switzerland, a 19-year-old Stanford sophomore, who defeated Lilia Kha-Tu Vu, 3 and 2.
It is the first time since 2008 that two college players will meet in the final and the first time since then that the Women's Amateur can be won by someone who is not a teenager.
Schubert had defeated a 16-year-old, Isabela Fiero, in the quarterfinals and a 14-year-old, Zo Campos, in the round of 16, neither of whom was as formidable an opponent as Wu. She required Schubert to play near perfect golf on the back nine to prevail.
"It was triggered because I knew she was going to hit it close," Schubert said of her back nine.
At the par-3 11th hole, for instance, Schubert hit an 8-iron to three feet of the hole, and Wu followed by hitting her approach inside Schubert's ball.
"It says a whole lot about her," Schubert said. "She plays like she's 25. I knew it was going to be a really tough match."
The match was all square until Schubert won the 16th hole with a par, and she closed it out by hitting her approach at 18 close enough to have Wu concede her the birdie.
Valenzuela, meanwhile, also played a near perfect back nine to prevail over a weary Vu. On Friday, Vu needed 30 holes to defeat Lauren Stephenson.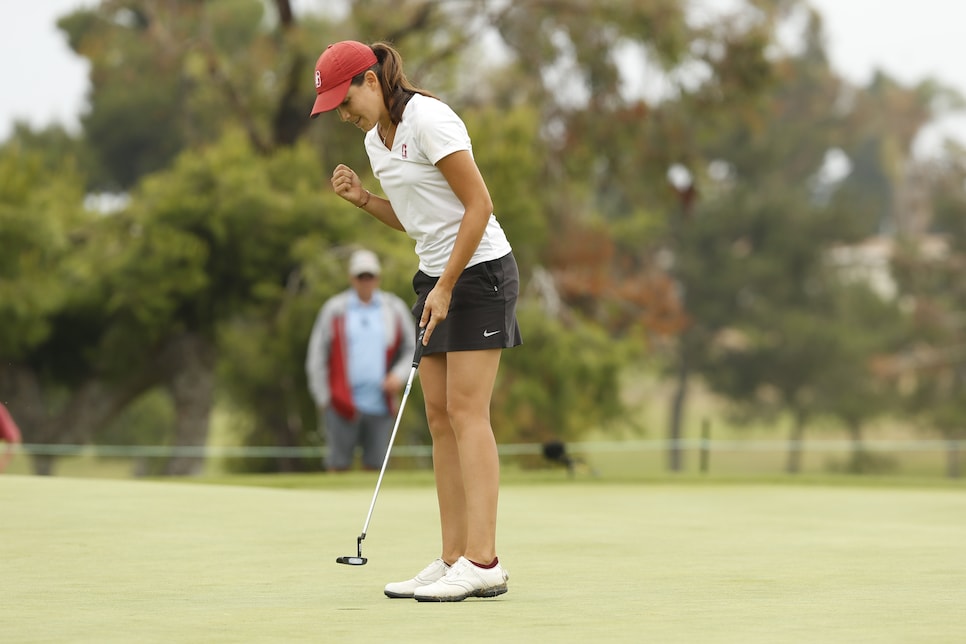 "She [Valenzuela] didn't make any mistakes, and I did," Vu said. "On the back nine I got tired and couldn't keep it in the fairway."
Valenzuela squared the match with a par at 10, then won the 11th and 12th holes and closed out Vu with a birdie at 16.
"I hit the ball really, really well," Valenzuela said. "At 10, I hit a 4-iron into the green and that got me going. I'm really happy with my ball striking. It's gone pretty steady for five matches. I'm really excited. I'm getting closer every day."