News
Sang-Moon Bae returns to golf: "I thought only about getting discharged when I was in military"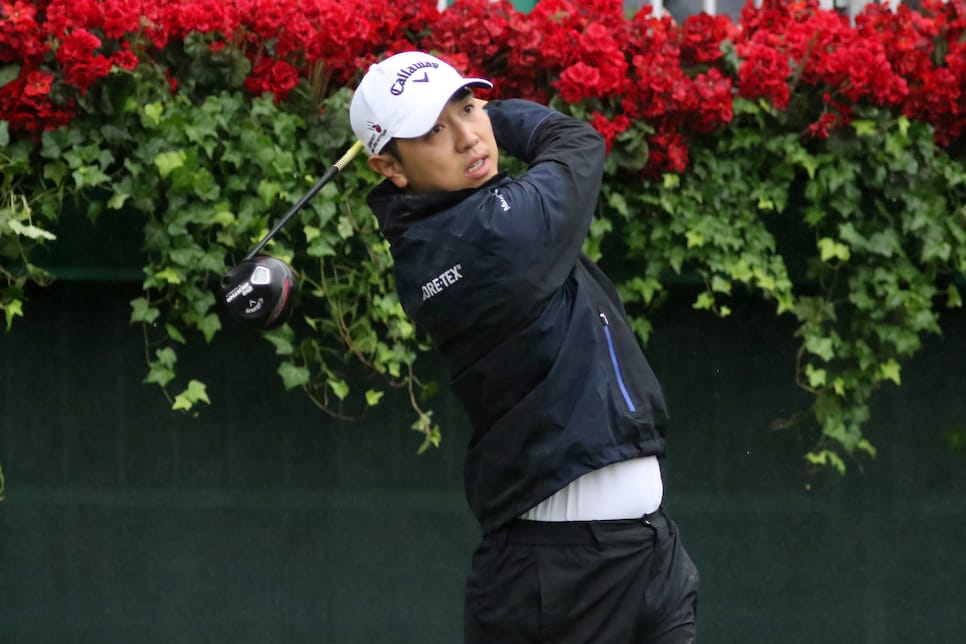 Fall is considered a down time on the golf calendar. For Sang-Moon Bae, it's a starting point.
Two years ago, Bae was in the midst of a career campaign on the PGA Tour. He won the Frys.com Open, racked up over $2.6 million in earnings and earned a spot on the Presidents Cup's International team, held in his native country of South Korea. Unfortunately for the then-29-year-old, other responsibilities called, as his homeland requires all able-bodied males 18-to-35 to complete a two-year military commitment. Bae sought a wavier from the courts but lost his battle, and was forced to leave his sport for service.
"You know, I just hope I will play good when I come back," Bae told Golf Digest in 2015. "Because I really love golf and playing on the PGA Tour."
Last month, Bae completed his duty as a rifleman, and is making his return to competition at this week's Shinhan Donghae Open, an event co-sanctioned by the Asian Tour and Korean PGA.
When asked about his time in the army, Bae—with a hint of laughter—didn't mince words.
"From the day when I was a private second class, a private first class and even the last day of the service, I wanted to be discharged from the military," he said to pool reporters in Incheon. "I wanted to play in tournaments, I wanted to sleep at home and I wanted to drive."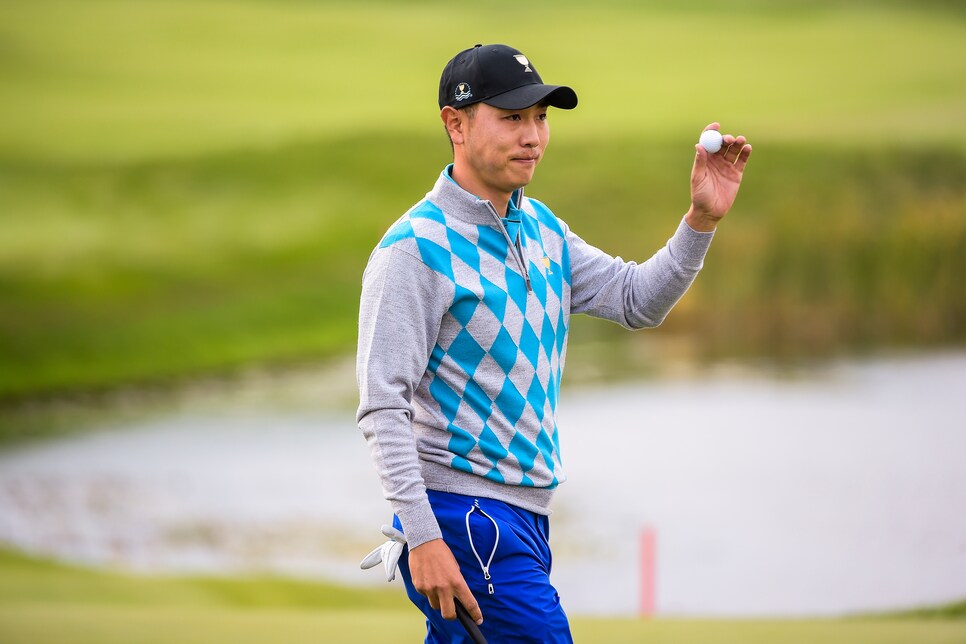 Although he didn't get a chance to work on his game in the military, Bae says he's gained length off the tee thanks to weight lifting, and believes he'll have a better mindset because of his experience.
"In my 20-year golf career, there were good times and bad times," he said. "I think I became mentally strong because I don't have complex things in my head. This will lead me to achieve good results."
It's reasonable that Bae could be rusty in return. Luckily, he will enjoy full status for the 2017-18 season through a Family Crisis and Major Medical exemption, with ample time to work out the kinks.
"I want to thank the PGA Tour for allowing me to retain my membership and I feel fortunate for its consideration," he said. "If I'd had no exemption, I would have to enter the Web.com Tour. But since I don't have to, I feel more comfortable and can play the tournament with confidence."