Go Tigahs
Sam Burns has a brilliant system for watching LSU football games while he's playing in tournaments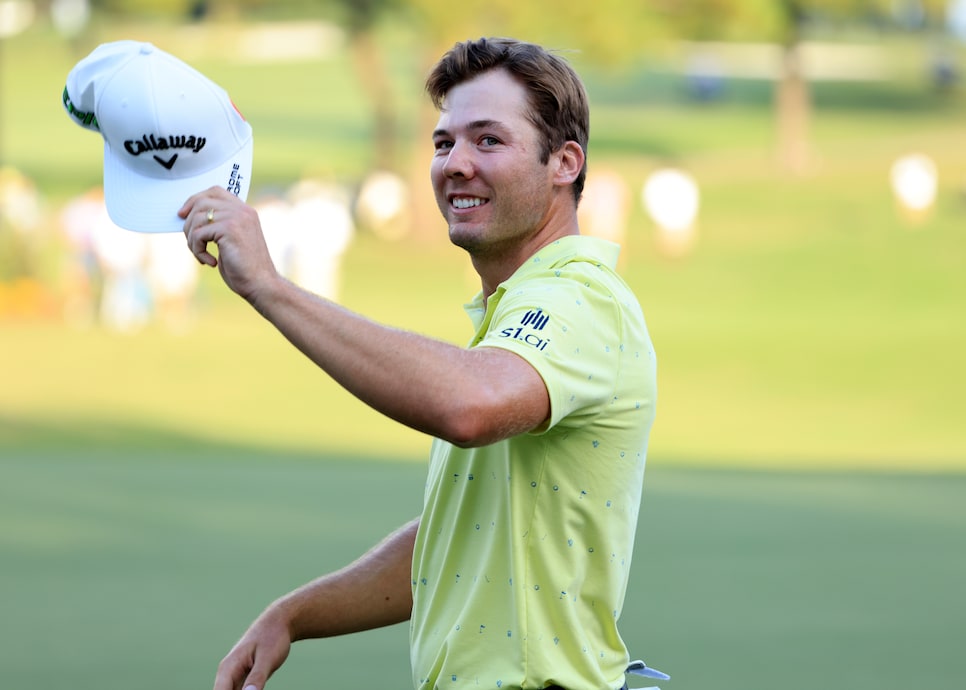 As the controversial saying goes, in the SEC "it just means more." Sam Burns, an LSU alum who has now won twice on the PGA Tour, clearly lives by this ethos on Saturdays in the fall.
The problem is, Burns is often attending to his job on Saturdays in the fall , which involves trying to make a move up PGA Tour leader boards. This requires his full attention, which posed a serious issue two years ago, when his Tigers were by far the best team in the country thanks to the Heisman-winning-type play from now Cincinnati Bengals quarterback Joe Burrow.
On one particular Saturday in 2019, though, Burns was already so far down the leader board that he was more or less just going through the motions. During his third round, right around the turn when LSU kicked off, Burns did what any seasoned milennial streamer with their parents cable provider log-in does - he fired up the ESPN app, slipped his phone into his yardage book and discreetly watched the entire first half on the back nine. Here he is telling the full story on the Foreplay podcast this week:
When SEC folks say "it just means more," this is what they are talking about. You think some Purdue alum is trying to sneak in a stream of the Boilermakers game while trying to shoot a low number on a Saturday? No chance (apologies to Tyler Duncan, this was uncalled for).
Unfortunately for Burns, there's not much reason to go through the work to stream the Tigers right now. Last Saturday they fell to 3-2 with a brutal home loss to Auburn and this Saturday they play a red-hot Kentucky team on the road, followed by Florida, Ole Miss, Alabama and Arkansas. A true SEC gauntlet. But at least Burns and the Tiger faithful will always have 2019.