Winner's Bag
The clubs Sam Burns used to win the 2021 Sanderson Farms Championship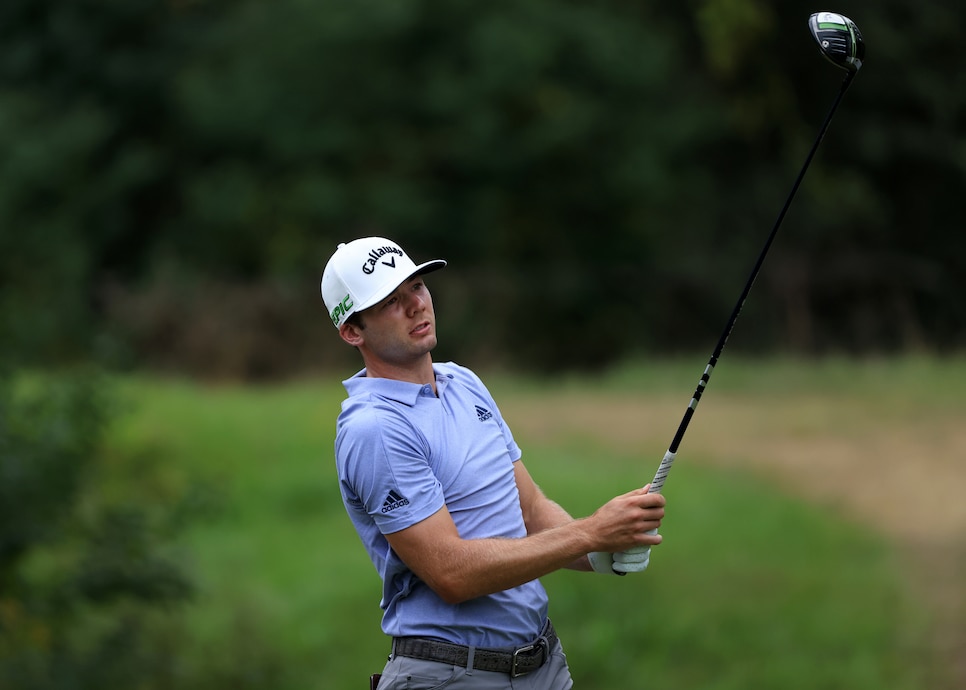 It took Sam Burns awhile to secure his first PGA Tour win, doing so at last season's Valspar Championship, but five months later he has backed it up with his second title, winning the 2021 Sanderson Farms Championship with a dominant tee-to-green game that offset some rather pedestrian putting.
Winning without his best game on the greens made some of Burns' comments that he made after his win at Innisbrook rather prescient. "I always felt that you had to play perfect golf to win," he said in May. "I always felt that you had to play your absolute best on a Sunday to win. And after those experiences I realized that it's not the case."
Burns, the pre-tournament favorite, was the best player at the Country Club of Jackson all week. After ending a stretch of 46 holes without a bogey on No. 8 Sunday, Burns rattled off four birdies in a five-hole span on the back nine between Nos. 11 and 15 (he parred the 12th) to separate himself from a crowded leader board.
Using mammoth tee shots of 330, 338 and 335 yards on the 11th, 14th and 15th to set up birdies, Burns built a modest lead and was able to hold onto it coming down the stretch. Burns' work off the tee and into the greens was impeccable all week. He ranked second in strokes gained/off-the-tee, picking up nearly six shots on the field and first in SG/approach, gaining more than eight shots. That was a lethal combo, as he led the field in SG/tee-to-green, picking up more than 14.5 shots. Burns also ranked first in greens in regulation, hitting 63 of 72 for an impressive 87.5 percent clip. Such a display allowed Burns to be the rare winner to give back strokes on the green, losing nearly a full shot to the field while ranking 57th in SG/putting.
Burns' driver is a Callaway Epic Speed with a TPT prototype shaft that he used to average 317.6 yards off the tee. Burns changed to the driver in August at TPC Southwind, telling Golf Digest: "I changed because I was trying to find something that came out in the right trajectory window. I also feel like I can work this driver a little bit more, shape some shots while also optimizing spin. Before I was getting a little too much spin, so this took it down a bit."
For irons, Burns uses Callaway's Apex TCB model. "I was playing the Apex Pro before and did some testing the start of this season," he said. "These irons have more control and when I take speed off, I was able to maintain the same spin, which is so important. A lot of times out there I'm not hitting a lot of full shots so the ability to maintain spin throughout the bag is very helpful."
Helpful enough to help lead to a second PGA Tour win.
The clubs Sam Burns used to win the 2021 Sanderson Farms Championship:
Ball: Callaway Chrome Soft X
Driver: Callaway Epic Speed (TPT prototype shaft), 10.5 degrees
5-wood: Callaway Mavrik Sub Zero, 17 degrees
Hybrid: Callaway Apex, 23 degrees
Irons (4-9): Callaway Apex TCB; (PW): Callaway Jaws MD5
Wedges: Callaway Jaws MD5 50, 56, 60 degrees)
Putter: Odyssey O-Works 7S Black
Find the right club for your game with our new Hot List interactive: