Colleges
Two college stars make announcement that will shake up PGA Tour University rankings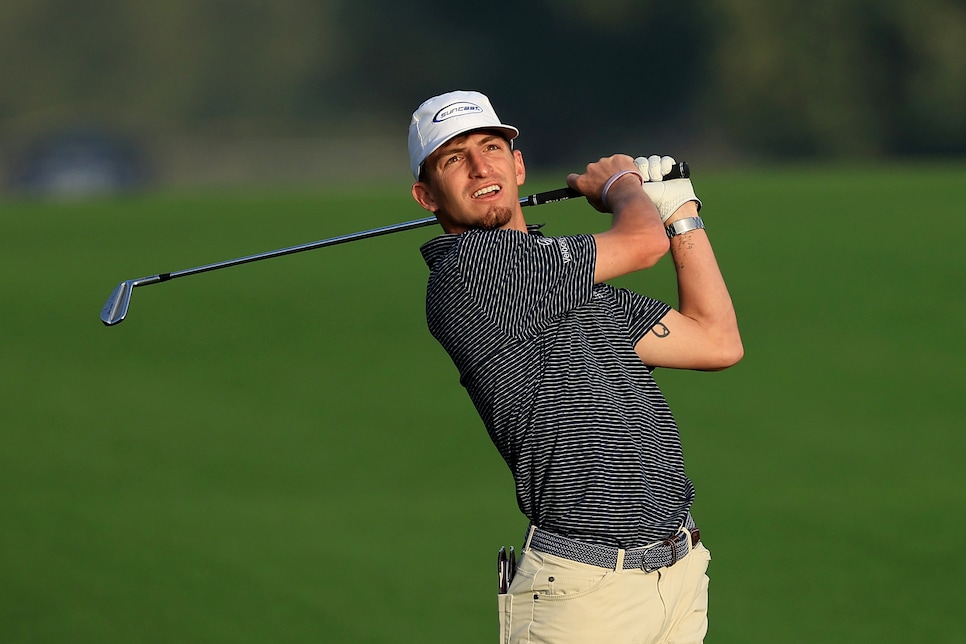 Sam Bennett of Texas A&M played the Slync.io Dubai Desert Classic at Emirates Golf Club this year on a sponsor's exemption.
Photo by David Cannon/Getty Images
Two of college golf's best players are opting to stay in college another year instead of pursuing opportunities through the PGA Tour University rankings. Texas A&M senior Sam Bennett and Oklahoma State junior Eugenio Chacarra—ranked second and third, respectively, in the PGA Tour University rankings—each made their announcements this week.
Both world-class amateurs will be giving up the benefits that come with placing in the top five of the PGA Tour U. Those rewards include: Korn Ferry Tour membership following the conclusion of NCAAs, an exemption into the Final Stage of KFT Q-School and an exemption onto a PGA Tour international tour the following year. Players ranked sixth to 15 get PGA Tour Internation tour status as well. Bennett's and Chacarra's announcements will allow two players outside of the top-five bubble a chance at securing these benefits at the end of the season.
Bennett announced his decision on Friday to use his COVID year of eligibility to compete for a fifth season for the Aggies.
"It was a tough decision being top five in PGA Tour U. and knowing what that comes with," Bennett told Golf Digest. "But coming into A&M I always wanted to graduate, and I know my dad would have wanted me to graduate, too."
Bennett lost his father, Mark, to a seven-year battle with Alzheimer's last June, shortly after his junior year. Since the tragic loss, Bennett has been inspired by his father's legacy and quickly became one of college golf's top-performing players.
He wants to further cement his résumé in college before going pro.
"I've played in three tour events, and in two of them I didn't even come close to sniffing the cut," Bennett said. "So I just want to get some more experience, tee it up as an amateur, and get some more exemptions. When I start playing this game for money, I feel like I'll be more ready."
Chacarra's decision is more based on fulfilling a promise to his coaches and teammates, he said. The junior—who announced his decision earlier this week—transferred to Oklahoma State from Wake Forest, and he felt strongly about honoring his commitment to the Cowboys with an additional season. Plus, the Spaniard is aiming to graduate with finance and psychology majors—at the urging of his parents, despite his success on the course.
"Those two factors were more important to me than any of the money," Chacarra told Golf Digest. "One year isn't going to hurt me. You never know what can happen, but I'm hoping to be in the top five of the PGA Tour U. rankings again next year. I want to give Oklahoma State all the support they gave me when they took me from the transfer portal."
Another added benefit of opting for an additional year of college golf will be the ability to accept any sponsor's exemptions as amateurs. In 2019, Viktor Hovland, Matthew Wolff and Collin Morikawa each made the most of their seven sponsor's exemptions and jumped directly to the PGA Tour.
This is the second year of the PGA Tour University program, which was created to provide college golfers in their senior seasons a direct membership onto a PGA Tour related pro circuit based on their college play. With Bennett and Chacarra dropping out, the current top five in the rankings would be: Pierceson Coody of Texas, Logan McAllister of Oklahoma, R.J. Manke of Washington, Jacob Bridgeman of Clemson and Cole Hammer of Texas.
Manke, who is playing a fifth-year senior year at UW, will not have the same decision to make as Chacarra and Bennett, but offered some perspective on his peers' choices.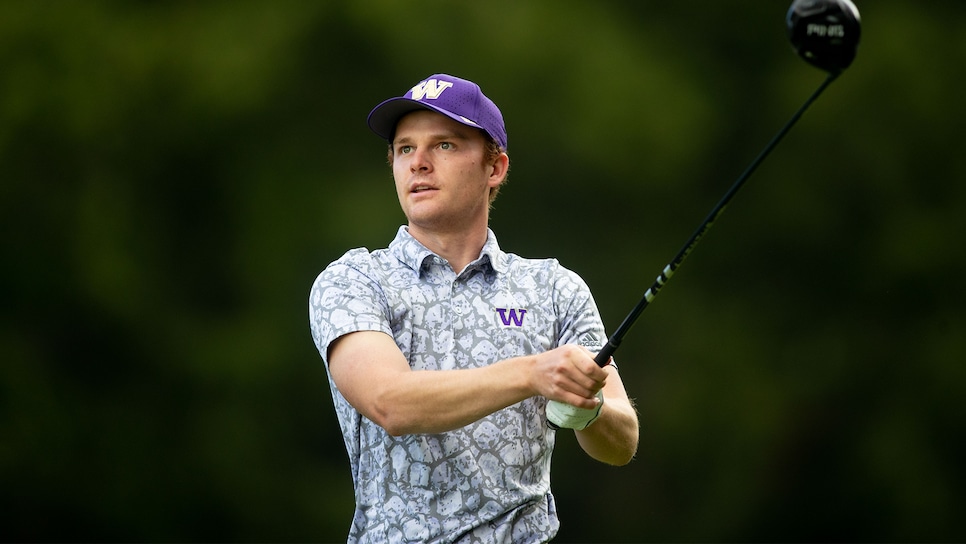 "Golf is all about confidence, really. If they're confident enough that they can be at that high level for another year, that's good for them. It's a big risk for sure. I'm sure they'll try to get PGA Tour exemptions while they're amateurs, and then try to get more once they turn pro. But that being said, turning pro right now is a risk in itself too. It's a really tough decision. There's a lot of security in college," Manke told Golf Digest.
A year ago, SMU's Noah Goodwin faced a similar circumstance. He was on the cusp of finishing in the top five and earning Korn Ferry Tour status but decided to return for a fifth season in college.