College Golf
'He's a 100-year storm': RJ Manke's re-energized fifth-year season is happening in his own back yard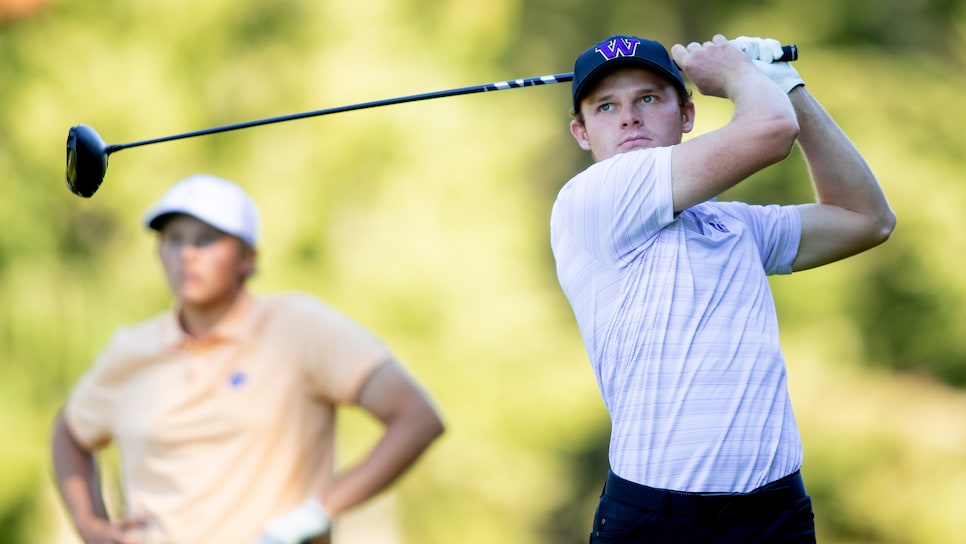 RJ Manke has made the most of his fifth-year season at the University of Washington.
Scott Eklund/Red Box Pictures
In 2020, when the NCAA granted spring athletes another year of eligibility due to the COVID pandemic wiping out the end of the season, RJ Manke knew exactly what he wanted to do. After four solid years at Pepperdine University, the Lakewood, Wash., native decided it was time to leave sunny Southern California behind. The steel skies and misty mornings of the Pacific Northwest beckoned. His sights were set on a fifth-year senior season at the University of Washington.
"My mom and dad met at the University of Washington, and my brother and sister graduated from there a few years ago," said Manke, who grew up attending Husky football games in full gold and purple. "I probably have 30 cousins in the state, and I also just learned that my great grandfather went there."
When Manke entered the transfer portal and took an official tour of campus with Huskies men's coach Alan Murray, his World Amateur Golf Ranking sat around 150. At Pepperdine, Manke was a consistent player: He won two individual titles as a sophomore, had eight career top-10 finishes, but was benched after the first round of the 2021 NCAA Championships, which the Waves went on to win. But now playing as a graduate student in his home state, he's on a more impressive run.
In his fall season, Manke shot under par in 14 of his 15 rounds for the Huskies, including back-to-back individual wins and two second-place finishes. In his spring season, he added four more top-10s, including two seconds, to skyrocket to the No. 1 ranking on Golfstat, the No. 5 spot on the PGA Tour University Velocity Global rankings of college seniors, and No. 10 on the World Amateur Golf Rankings.
"RJ is a 100-year storm," Murray says. "Growing up in the state, his family history at the University of Washington, how good he is, how great of a kid he is, and he shows up in the transfer portal? Something like this comes along once every 100 years."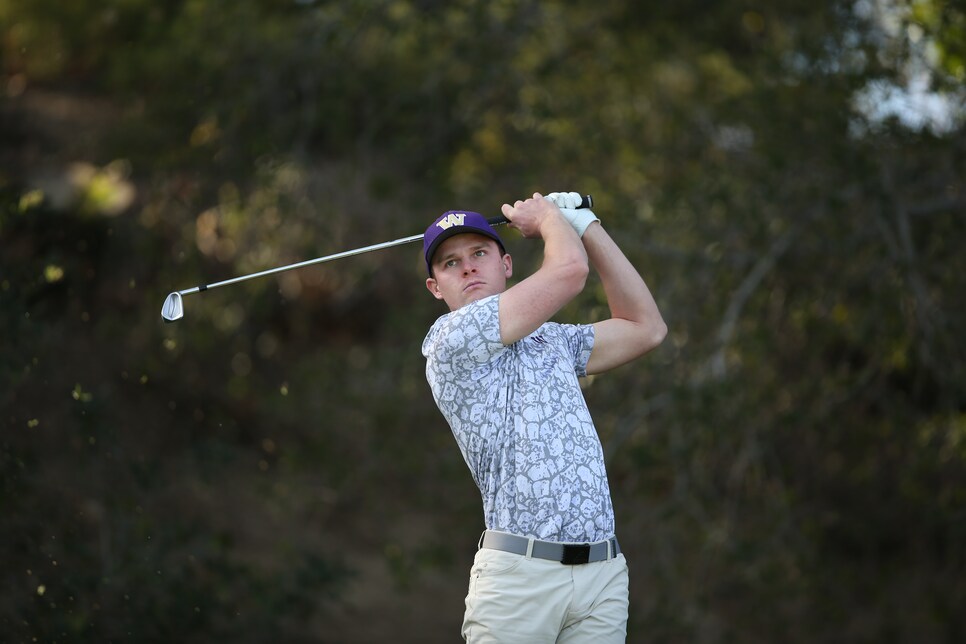 Talk about a homecoming. The familiar community of the greater Seattle area was just what Manke needed.
"I met some people I'll be close with for the rest of my life at Pepperdine," Manke said, "but it made me appreciate all the things I had growing up in Washington."
Washington would have been Manke's first choice for his undergraduate years, but coaching changes, a full team roster and other conflicts made playing at UW unlikely. When Pepperdine's offer came through, Manke knew he had the opportunity of a lifetime to develop as a player year-round in clear-skied Malibu.
With the previous four years of collegiate golf under his belt, Manke has served as a leader for the Huskies along with his roommate Noah Woolsey, another fifth-year senior. "They have that street cred with their teammates," Murray said.
Manke says that his game hasn't necessarily "clicked" in any way since arriving at UW. He attributes his recent success as a Husky to a combination of good ball-striking and a clutch short game. Manke has always been a feel player; he doesn't pay too much attention to TrackMan numbers, he's never liked seeing his swing on video and hasn't taken a lesson since high school. He treats every round like it's just another afternoon at Tacoma Country and Golf Club, a course just a short drive away from UW, which he's been playing since he was a toddler.
Initially, though, things weren't so comfortable. During the first round at the Huskies' first event of their fall season, the Maui Jim Intercollegiate in Scottsdale, Ariz., the 23-year-old realized something.
"I wasn't super nervous, but I definitely was not comfortable. I was representing a new school, and I wasn't sure if I would live up to the expectations I built for myself," Manke said.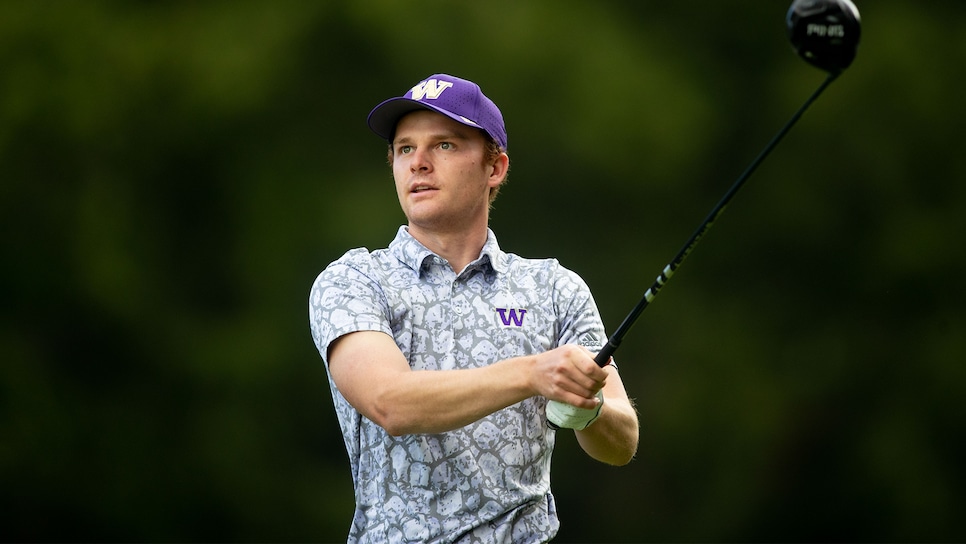 Manke went on to shoot even-par 70 for the day with 16 pars. He described the performance as frustrating, boring even. He was hitting the ball well, but none of his putts were dropping.
The next morning, Manke's tee time was at 9:20, on September 11, 2022. The tournament directors organized a moment of silence to honor the victims of 9/11, at 9:11 a.m., right before Manke was set to step on the tee. As the players stood in silence, Manke experienced a mental shift.
"I realized that what I'm doing on the golf course literally doesn't matter in the grand scheme of things. I could shoot 85 right now and no one would care what I'm doing," Manke said. "I thought about the horrible tragedies of 9/11, and it made me realize that there's definitely a lot worse going on in the world. I'm lucky to have these opportunities that other people might not have."
Manke went on to shoot an eight-under 62 that day, followed by a third-round 63, eventually setting the record for the lowest three-round total (15 under) in UW history.
Although he might not want to admit it, people do know who Manke is, at least around Washington's campus. He's created a stir among the university's golf and athletic community, but for far more than just his stellar results.
"He's really able to connect with people," Murray said. "You kind of scratch your head and go, is this kid really 23?"
The University of Washington has produced star players before, C.T. Pan and Nick Taylor most notably. But like Murray said, the program might be waiting for quite some time before someone with Manke's skill and heart comes along again.