Gambling
Safeway Open 2020 DFS picks: This two-time Safeway Open winner has a ton of upside this week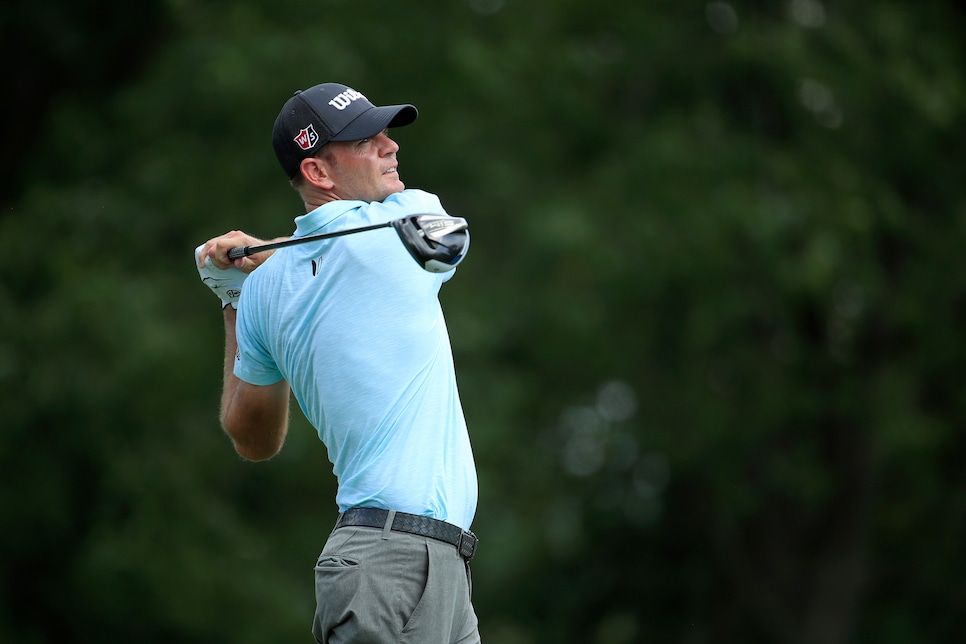 We hope you enjoyed your offseason, which officially will last two days before the Safeway Open kicks off. The 2020-'21 "Super Season," featuring 50 events in this jam-packed schedule, will contain the most tournaments in a single season since 1975. After a deep run in the playoffs, Cameron Champ opted out of defending his Safeway Open title. Two-time winner, Brendan Steele joins Jordan Spieth, Sergio Garcia and Phil Mickelson—who's at the top of the oddsboard—as these players look to start the new campaign with some momentum before next week's U.S. Open.
Silverado Country Club's North course will host the Safeway Open for a sixth straight year. It's a short layout on rolling terrain that usually caters to birdie-makers with some short rough. Here are my favorite plays and fades for your DFS/fantasy lineups and pools this week.
Safeway Open 2020 DFS picks
High Upside: Brendan Steele ($10,000 DraftKings | $11,400 FanDuel)
Normally, I think it's pretty sub-optimal to pay a premium for the guy with immaculate course history, but Steele is a bit different. Almost every single golfer priced higher than him is priced that way on name recognition and not on recent form. Steele's skill-set does bode well on most courses, as evidenced by the six straight events that he gained strokes on approach between the Workday Charity Open and the BMW Championship. Steele won this event back-to-back in 2017 and 2018.
Safest Option: Joel Dahmen ($9,500 DraftKings | $11,000 FanDuel)
Dahmen's game has matured in a hurry here in 2020 and has improved his World Ranking to 59th. He played well down the stretch of last season with three top 20s in his final four starts including a T-10 at the PGA Championship. Per the RickRunGood.com database, he ranks ninth in this field when it comes to Strokes Gained: Tee-to-Green, arguably the most important stat in golf.
Most Likely To Disappoint: Si Woo Kim ($10,800 DraftKings | $11,700 FanDuel)
There is no golfer more volatile than Si Woo Kim. He certainly impressed down the stretch last season finishing T-13 at the PGA Championship and third at the Wyndham Championship. My concern lies with his lack of consistency over the years and the nine cuts he missed in 22 events last season. Now priced as the most expensive golfer in the field and has only played at Silverado Country Club twice, a missed cut in 2016 and a T-49 last year.

Pick To Win: Doc Redman ($9,200 DraftKings | $10,800 FanDuel)
There are only two golfers in this field who played at least 30 rounds on tour since the restart. They are Si Woo Kim and Doc Redman. Even with that large sample, Redman still ranks 11th in this field in Strokes Gained during that time frame. That demonstrates that he played well and he played often which is a great combination. Redman is a talented ball-striker who finished T-3 at the Wyndham Championship, his penultimate start of the 2020 season.
High Upside: Bud Cauley ($8,600 DraftKings | $10,000 FanDuel)
Cauley ranked 149th in Driving Distance last season, which hampers him at most courses. However, Silverado Country Club is not one of those courses. At only 7,166 yards, it's the third shortest par 72 on the PGA Tour. The rest of his game is solid and he has the ability to pop up at courses that he fits. He has seven trips to Napa and he's never missed the cut, but more importantly, he has two finishes in the top seven.
Safest Option: Mark Hubbard ($8,100 DraftKings | $9,700 FanDuel)
Hubbard is certainly trending in the right direction. He found the weekend in nine of his last ten starts and the one he missed with a WD from the Workday Charity Open. He relies on a solid approach game and being an above average putter. In fact, he hasn't lost more than one stroke putting for an entire tournament since the AT&T Pebble Beach Pro-Am. The combination of those two skill-sets creates a high floor for Hubbard in this price range.
Most Likely To Disappoint: Keegan Bradley ($8,800 DraftKings |$10,100 FanDuel)
Not only is Bradley one of the few "household names" in this tier, he's actually been the worst of any of his peers. Per the RickRunGood.com database, there is only one golfer priced between $8,000 to $9,000 who lost strokes to the field since the restart. That golfer, of course, is Keegan Bradley. He doesn't have a single top-25 finish since the Farmers Insurance Open in February. To put his struggles plainly, his putter is still terrible and his irons have been inconsistent.
Pick To Win: Cameron Davis ($8,900 DraftKings | $10,300 FanDuel)
We saw the young Australian falter while in contention at the Wyndham Championship but failures like that build scar tissue for successes moving forward. His finish to the season was highlighted by a T-12 at the 3M Open, T-15 at the Wyndham Championship and T-29 at the Northern Trust. He finished T-17 at this event two years ago.
High Upside: Kristoffer Ventura ($7,000 DraftKings | $8,900 FanDuel)
Ventura didn't play a lot in 2020 and his most recent starts have been split between the Korn Ferry Tour and the PGA TOUR. Over his last eight starts on any tour, he has finished in the top 25 in half of them including two on the PGA Tour. He has only 10 measured rounds on the PGA Tour since the restart but he's been dynamite off-the-tee and ranks ninth in this field in Strokes Gained Total.
Safest Option: Wesley Bryan ($7,100 DraftKings | $8,600 FanDuel)
It's been a bit of a resurgence for Bryan who missed the majority of the last two seasons with a shoulder injury. He only played four PGA TOUR events in 2020, making the cut in all four and notching two top-25 finishes. Being one of the shortest hitters on TOUR really limits his upside on most courses but Silverado should be one of the few courses that levels the playing field for short-hitters. He was excellent with his irons in his last three events on tour and should prove to be a solid option this week.
Most Likely To Disappoint: Charley Hoffman ($7,500 DraftKings | $9,200 FanDuel)
I expect there to be decent buzz around Hoffman who is one of the more recognizable names in this price range. Also, you could be convinced that his three top 25s in his last five starts equates good form. I couldn't argue too much there, but he peppered in two missed cuts in the other events during that stretch and has missed six cuts in his last 11 events. His game has been erratic and he only has two starts in Napa, both are missed cuts.
Pick To Win: Patrick Rodgers ($7,600 DraftKings | $9,400 FanDuel)
It's clear that driving distance is not a prerequisite around Silverado Country Club, but if you have it, it can certainly be a weapon. Rodgers ranked 18th on tour in driving distance last season and 179th in accuracy. Silverado is literally a resort course so I don't expect the rough to be too penal and "bomb and gauge" will become a viable strategy. He has five top 25s in his last 12 starts and has played this event on plenty of occasions. His sixth-place finish in 2016 was his best finish in Napa.
High Upside: Xinjun Zhang ($7,000 DraftKings | $8,600 FanDuel)
The No. 141-ranked player in the world limped to the finish line of the 2020 season, with three missed cuts from the PGA Championship to the Northern Trust. He did pop up the two weeks prior, with a T-12 at the 3M Open and a T-10 at The Memorial. He's not going to be a safe option, but he is two for two on making the weekend in Napa with a seventh-place finish last season.
Safest Option: Adam Schenk ($6,900 DraftKings | $8,600 FanDuel)
There are no safe options in the sub-$7,000 range at the Safeway Open, but Adam Schenk offers the closest thing to safety. He's made six consecutive cuts on the PGA Tour including a T-12 at the Barracuda Championship. He missed the cut here last year but finished 14th in the previous season.
Most Likely To Disappoint: Brian Stuard ($6,600 DraftKings | $8,000 FanDuel)
If you ever wanted to play Stuard it would be at a short course like Silverado. Given his top-20 finish last year and three consecutive cuts made at this event, he could look appealing in this range that offers little upside. However, Stuard is coming in with poor form, missing five of his past six cuts and finishing T-51 at the Wyndham Championship in the only weekend he found.
Pick To Win: Chris Baker ($6,400 DraftKings | $7,700 FanDuel)
Since the restart, Baker actually leads this field in Strokes Gained. Now, it's only 12 rounds but there's plenty of optimism toward how he is doing it. He's gained 1.17 strokes per round on approach in that stretch and is only losing strokes around-the-green. In an expected birdie-fest, if you are needing to rely on your short game, you're probably already in trouble!