Ryder Cup
It sure sounds like five of the six U.S. Ryder Cup captain's picks are decided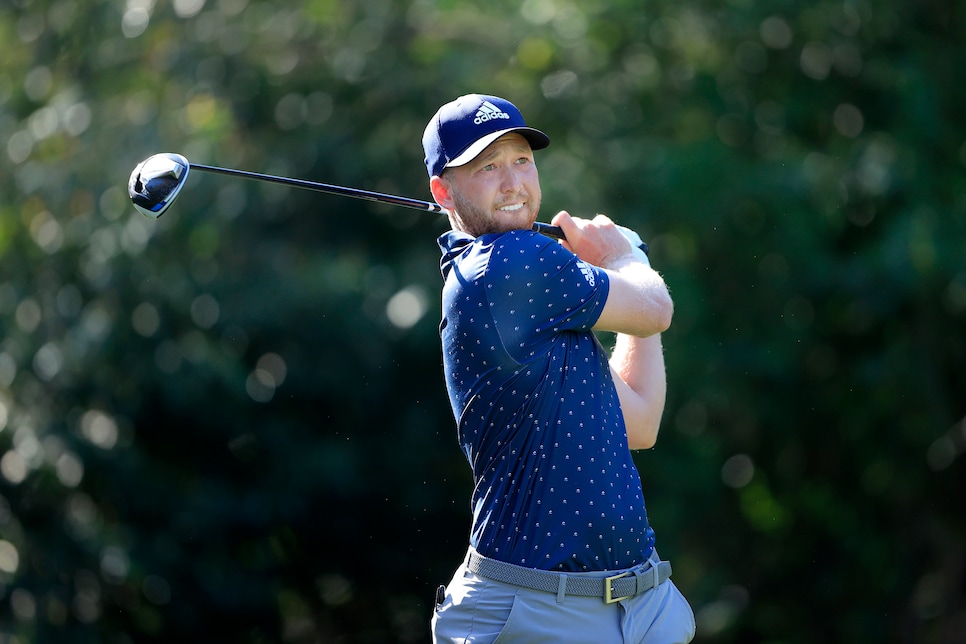 Daniel Berger plays his shot from the 15th tee during the second round of the 2021 Players Championship.
Sam Greenwood
ATLANTA — U.S. Ryder Cup captain Steve Stricker will name his six captain's picks on Wednesday, but it sure sounds like only one remains a mystery.
It's natural to think this week's Tour Championship would double as an audition of sorts—one last chance to make a case and all—but both Stricker and players on the bubble have made it clear that while playing well this week can only help, no decisions will be made off of four rounds on one golf course. More body-of-work, less what-have-you-done-for-me-lately.
It's an open secret that the four players ranked 7-10 on the points—Xander Schauffele, Jordan Spieth, Tony FInau and Harris English—are getting the call. Spieth all but confirmed he's in after a 67 on Friday. "Me and Justin (Thomas) have been joking with Strick for quite a while now about sending him our best-ball scores when one of us plays really well and the other doesn't. And I feel like Justin might withdraw from the team if he doesn't pick me, so I feel pretty good about it."
Another Class of 2011'er suggested he's expecting a pick as well: Daniel Berger.
"I've talked to Strick a bunch of times this week," the World No. 18 said. "His thoughts were that this doesn't make a difference in terms of making the team or not. It'd be nice to have a really great week, but at this point in the season it's tough. Your body starts to break down, you've played 25 events. It's tough to mentally stay in it, that's kind of the battle I'm dealing with right now.
"I think I'm in a great position. I finished 12th on the points list, and I played great golf for two years. ... He knows what I bring to the team. I've played on his team before at the Presidents Cup, and he's seen how I am with the other guys. The firepower I have with making putts, and chipping.
And later: "(Stricker and I) texted here and there throughout the week. His message has been that he wants me on the team."
Noted. That would seem to leave one spot open for a number of candidates, all but one of whom is here this week. Webb Simpson is the lone man at home, having missed the Tour Championship after a quiet finish to the summer. Let's run through the guys who did make it to Atlanta, their cases, and what the men themselves think of their chances.
France aside, his Ryder Cup history speaks for itself—he's one of the lone Americans to hold a winning record in the competition at 7-3-2. But he's perhaps the hardest one to handicap given his past couple weeks. On Thursday, Reed said his double pneumonia was so severe that doctors told him to text his family members in case he didn't make it out of the hospital.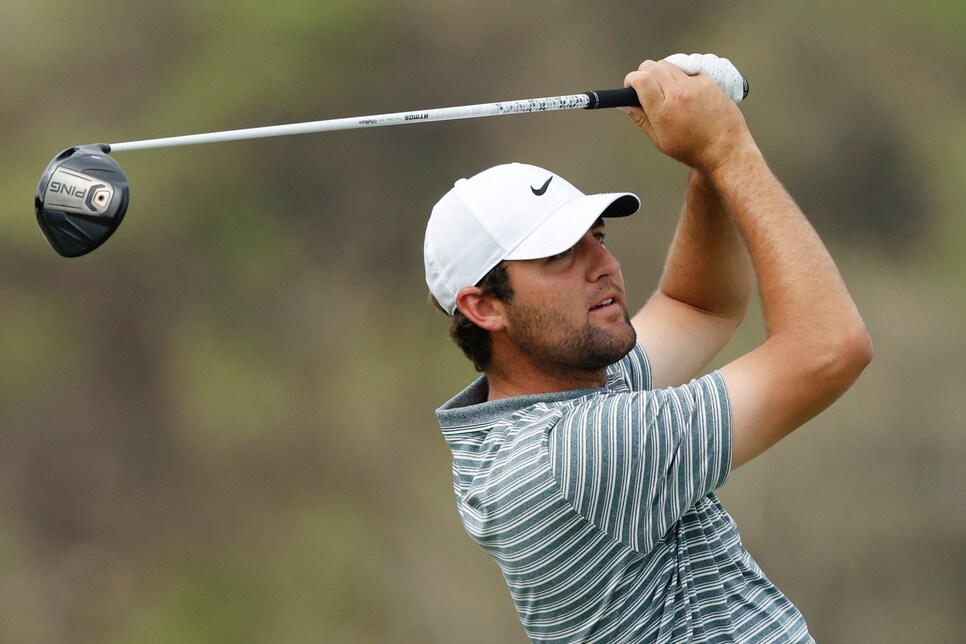 Scottie Scheffler plays his shot on the 13th tee in his match against Jon Rahmduring the quarterfinal round of the World Golf Championships-Dell Technologies Match Play.
Michael Reaves
After a one-under 69 on Friday, he seemed intent on making one thing clear: He'd be ready to go in three weeks' time.
"I'm way ahead of schedule," he said. "My doctors and my team told me I'd be 100 percent by the week before the Ryder Cup. As in being able to go full-out, do everything with full swings, workouts. Basically, not having to monitor my body."
The 25-year-old finished 14th in the Ryder Cup points race but has shown a penchant for big events—in the last six majors he's played in, he has four top-10 finishes and hasn't been worse than T-18. He's well down the leader board at East Lake after a two-over 72 but did not seem concerned that it'd have any negative impact on his candidacy.
"I don't think playing good golf here or the last couple events would equate to playing good in the Ryder Cup," Scheffler said. "Little different environment, totally different style of golf. I like big events, I love the Ryder Cup, and I feel like it'd be a tournament I'd perform well in."
The LSU grad has had a breakout season, with a win at the Valspar Championship and runner-ups at the AT&T Byron Nelson and WGC-FedEx St. Jude Invitational. But unlike Berger, he said his communication with Stricker has been minimal and he has not been tipped as to what might happen.
"I think Captain Stricker has a pretty good idea of what the team is gonna look like at this point," Burns said. "Obviously I'm going to try to play my best, but I don't know. I think he has a pretty good idea, but playing well never hurts. At this point it's out of my control. I've tried to play my best golf every week, and at the end of the day I hope I'm on the team, obviously, but if not, I'll be rooting them on."
We're now getting into serious dark-horse territory ... but perhaps it's unfair to describe Na that way. He has a win this year (at the Sony Open) and has two runner-ups and no finishes worse T-23 in his last five starts. After opening East Lake with 66-67, he's in good position to rack up another ultra-high finish against an elite field. His short game is the envy of his peers—"he can get up-and-down from a trash can," as Billy Horschel put it—and his early walk-ins of putts would surely fire up the American crowd. If it sounds like we're lobbying for him, it's because the man won't do it himself.
"I haven't texted Stricker once," Na said. "I don't want to bug him. I don't wanna be like 'hey man, I can do something for you, I can help the team.' I just don't want to be that guy. It doesn't mean I don't want to be on the team. I want to be on the team as bad as anybody else. But it's just a little awkward saying 'hey, pick me!'"
He was the impetus for a rule change in 2014, when he caught fire in the playoffs but didn't get a pick because the picks had already been made. Now, of course, they're made after the playoffs. Horschel won the WGC-Dell
Technologies Match Play in March but was realistic about his chances given a so-so summer.
"I've been told everything's on the table," Horschel said. "But if it was decided right now, or before we teed off yesterday, I don't make the Ryder Cup team in my opinion. I don't think I should make the Ryder Cup team."