OK then...
Ryder Cup 2023: You will literally never guess what Colin Montgomerie was thinking about under pressure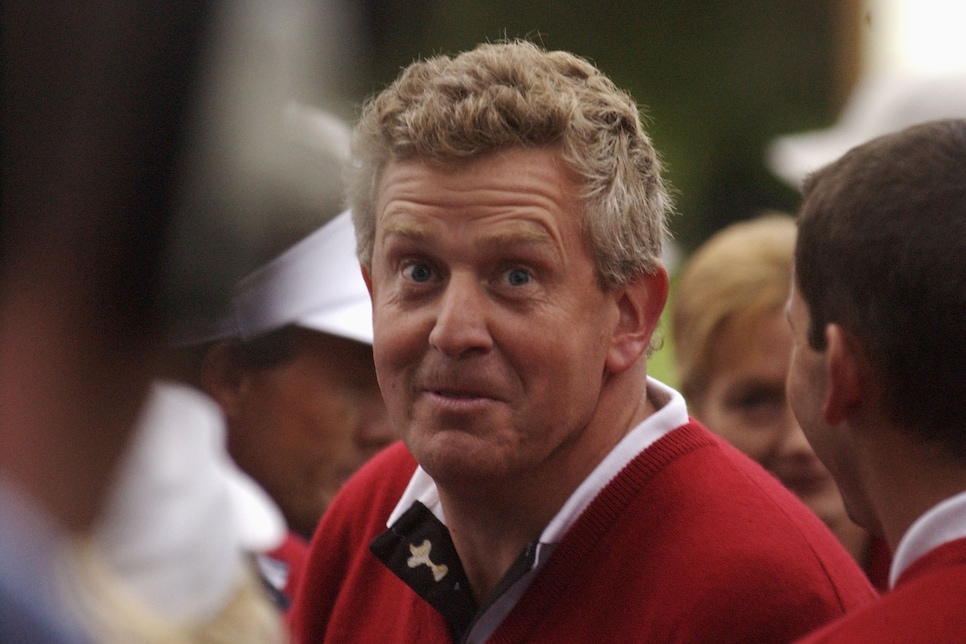 It's no secret that handling nerves is key to the success of any pro golfer. And we'll see guys facing arguably the most pressure-packed situation possible at this week's Ryder Cup. But while golfers use a variety of methods to (try to) remain calm, we're pretty sure Colin Montgomerie's is unique.
The eight-time Ryder Cupper and winning captain in 2010 revealed what was going through his mind on that first tee and during other big shots during his career, and it's downright bonkers. While most try to quiet their brains, Monty was doing a bit of math. Yep, math.
"I try to visualize something," Montgomerie explains in a video shared by the Ryder Cup. "Try to get away from the situation I'm in. So I do my 37-times table."
You could have literally given us unlimited guesses and we would have never come up with that. Multiplication tables?! Talk about the stuff of (middle school) nightmares. Although we imagine Monty must be pretty good at that one if he really sticks to only multiples of 37. Wild stuff.
Here's Montgomerie explaining his interesting method to former Ryder Cup teammates Paul McGinley and Thomas Bjorn, who are just as shocked to learn about Monty's mental gymnastics as we were.
Again, that's a first for us. Talking to yourself about math? And why he always goes with the number 37 remains a total mystery. But hey, if you're struggling under pressure, maybe it's worth giving a shot.