¡ándale!
Did Jena Sims just reveal Brooks Koepka's Ryder Cup pick?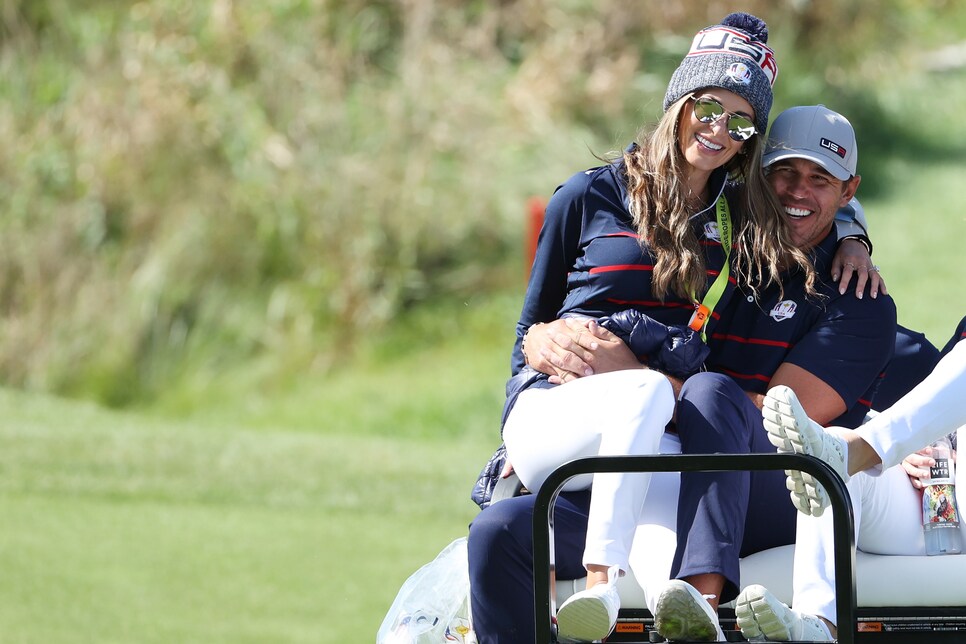 Now that the PGA Tour season is over, we've fully shifted over to Ryder Cup mode. Zach Johnson is set to announce his picks for Rome on Tuesday, but it looks like he's been beaten to the punch by actress, model and now investigative reporter Jena Sims.
Brooks Koepka's wife seems to have revealed that her husband will be making the trip to Marco Simone soon to compete for Team USA with quite the Insta story. This is where news is broken now in the modern age. Newspapers (and even Zach Johnson) are too slow.
The caption "Foreshadowing" accompanies a photo of Koepka eating pizza off of an American flag plate. There are Italian flag emojis and "face with tears of joy" emojis to really bolster the potentially breaking news. It even says "IYKYK." If you know, you know indeed.
Until just recently, Koepka was sixth in the American Ryder Cup standings but dropped down to seventh with Xander Schauffele ultimately taking his spot. Questions have lingered about whether Koepka will nab one of the remaining Captain's Picks, but Sims seemingly couldn't wait to announce the news.
The comments for Sims' post are pushing for Koepka to make Team USA with one even stating, "If he's not on the team we riot, and I'm a liv hater." Here are a few of the other replies: "He better be a captains pick," "He should be a pick in my mind - and actually the first pick of 6," and "That pizza looks horrible. The guy is a millionaire. Get some good pizza."
Scottie Scheffler agrees with the reply guys (well, except for the last one) as he said the following before the Tour Championship.
"Brooks? I mean, I looked at the points list the other night. He was about ... I think he was 30 points shy? Which is, I think it was the equivalent of like $30,000 throughout the year. If he played one tournament on Tour I think he probably would have been on the team."