News
Ryder Cup 2018: Why the European and U.S. teams will be wearing yellow ribbons this week at Le Golf National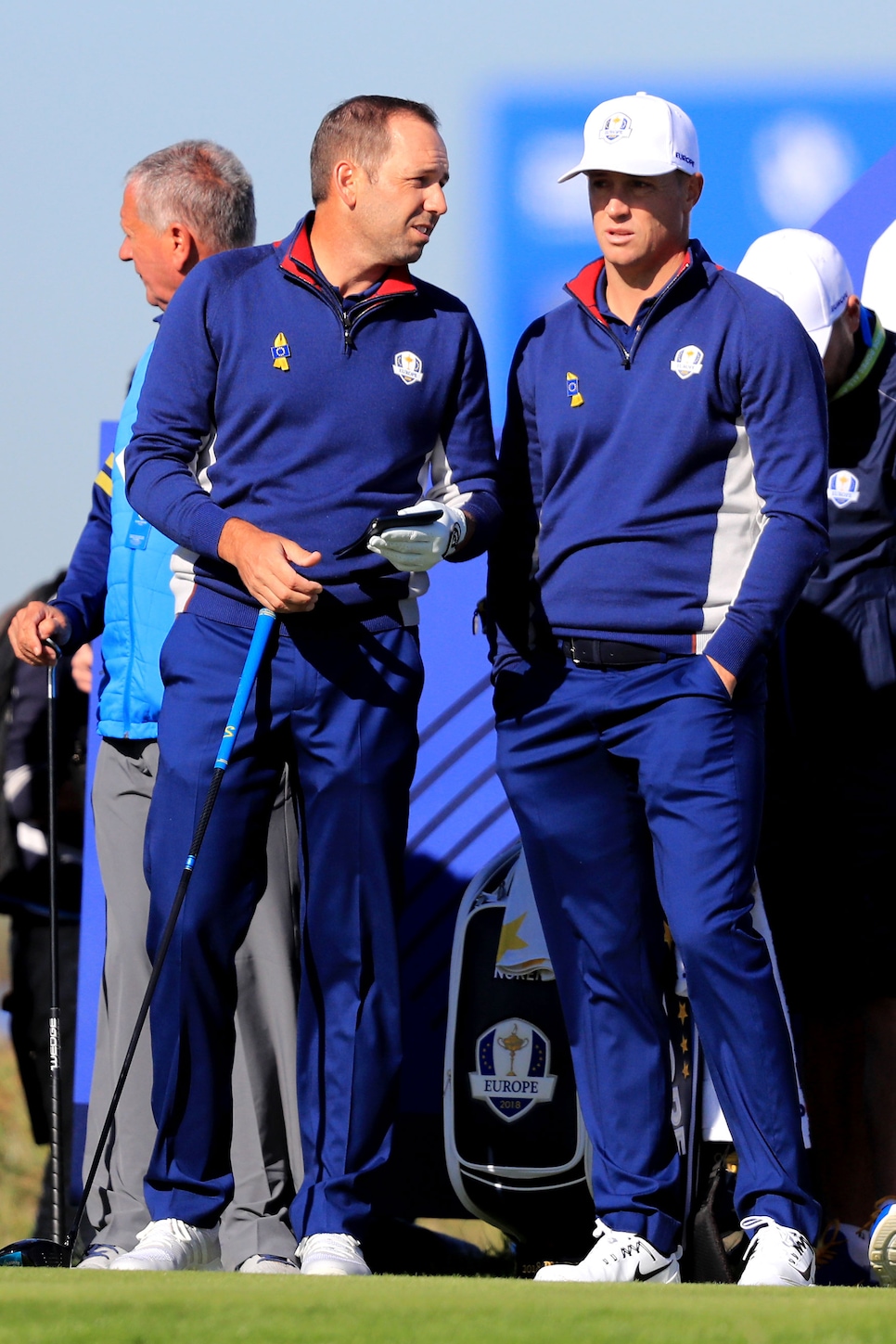 Gareth Fuller - PA Images
SAINT-QUENTIN-EN-YVELINES, France—There was never much of a discussion about it, according to European captain Thomas Bjorn. There didn't need to be frankly. In the wake of the tragic news of the murder of Spain's Celia Barquin Arozamena, everyone associated with the European side knew they wanted to do something to remember the accomplished amateur who was hoping to secure an LPGA Tour card later this year.
Which is why, throughout the week at Le Golf National, each member of the home side will be wearing a yellow ribbon with Celia's name on it. In turn, the American team will also be wearing them during the week.
"The golfing family extends way beyond what we are trying to do this week," Bjorn said on Tuesday. "Such a great prospect for the game of golf, she was, but also a wonderful person."
The shock of Barquin Arozamena's death has yet to wear off for many, particularly for those who knew her as a college golfer at Iowa State, where she won the Big 12 individual title to wrap up her career in the spring, and her fellow Spaniards, who watched her game develop over the years. Barquin Arozamena was playing a round of golf by herself in Ames, Iowa, on Sept. 17 when she was found stabbed to death. Police have charged Collin Daniel Richards with first-degree murder, alleging that this drifter carried out a random act of violence.
"When you speak to Sergio [Garcia] and Jon [Rahm] about it, they couldn't talk highly enough about her," Bjorn said. We felt like that was appropriate for the week."
Christian Petersen/Getty Images
During his play at last week's Portugal Masters, Garcia shot an opening 66 in a round he had dedicated to Barquin Arozamena.
Officials with the European Ryder Cup team reached out to Barquin Arozamena's mother to get her blessing. She forwarded to them that her daughter's favorite color was yellow.