News
Iowa State honors slain golfer Celia Barquin Arozamena with ceremony before football game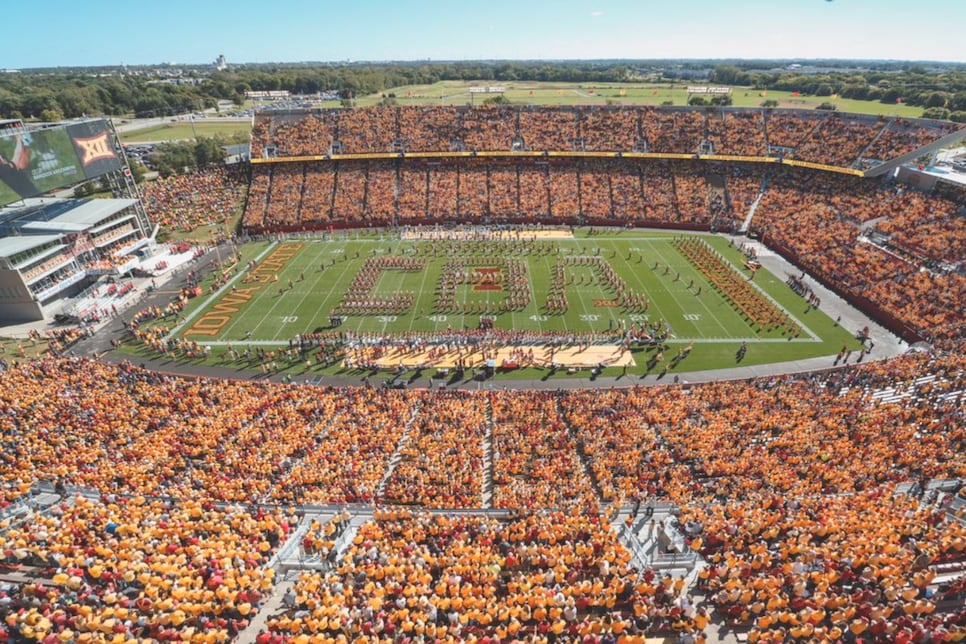 Celia Barquin Arozamena, the decorated Iowa State golfer that was murdered on a golf course earlier this week, was honored before the school's football game on Saturday.
Barquin Arozamena, the Big 12 women's champ, was supposed to be on the field this weekend to celebrate being chosen as Iowa State's female athlete of the year.
A tribute to Barquin Arozamena played on a video screen before a moment of silence, and fans were asked to wear yellow, one of Iowa State's primary colors and a nod to Barquin Arozamena's Spanish roots. Most of the fans also wore golf shirts to pay tribute, and Cyclones football coach Matt Campbell wore an Iowa State golf hat on the sideline.
Police said that Barquin Arozamena suffered multiple stab wounds in her upper torso, head and neck. She was found in a pond on the course after golfers noticed an abandoned bag.
Barquin Arozamena was taking classes to complete her civil engineering degree this fall and preparing for Stage II of LPGA Q school. To donate to her family to help with funeral expenses, click here.