Ryder Cup 2018: Tiger Woods, Phil Mickelson and other Ryder Cuppers are the best in this statistic, which bodes well for them in France
It has almost become a cliche at this point, which means there's a good chance it's true: Clutch putting is what wins the Ryder Cup. So as the Americans and Europeans prepare to face off at Le Golf National in Paris, and we try to find a measurement that translates to success this week, it seems only appropriate that we take a look at the five competing players who ranked the highest in strokes-gained/putting during the 2017-'18 season and the putters they use. Who knows, one of them might just be making the most important putt of the year—the one that clinches the Ryder Cup.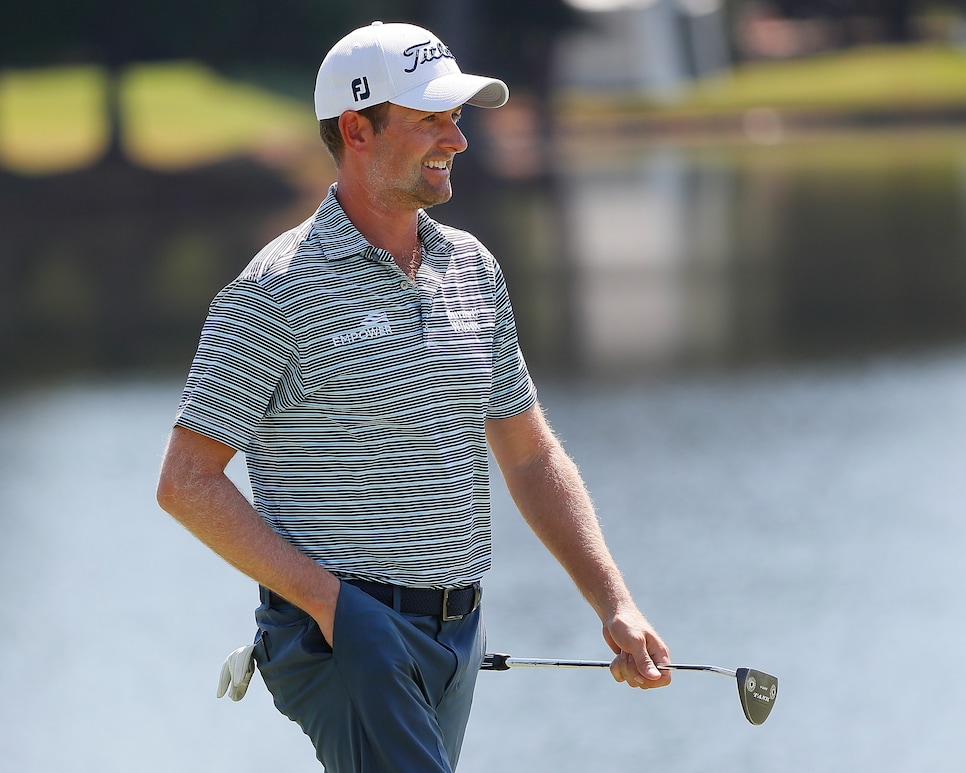 Simpson has the best strokes-gained mark on the U.S. team—an impressive feat considering that he had to alter the way he putted after the ban on anchored strokes went into effect a few years ago. Simpson's mark was greatly aided by his performance at the Players, where he picked up more than nine strokes on the field on the greens. Simpson, who actually snapped his old belly putter over his knee one off-season (but kept the parts for posterity), now uses a 40.5-inch Odyssey Tank Cruiser V-Line Long putter in an Arm-Lock style. The putter has 7 degrees of loft to accommodate the strong forward press the Arm-Lock motion requires.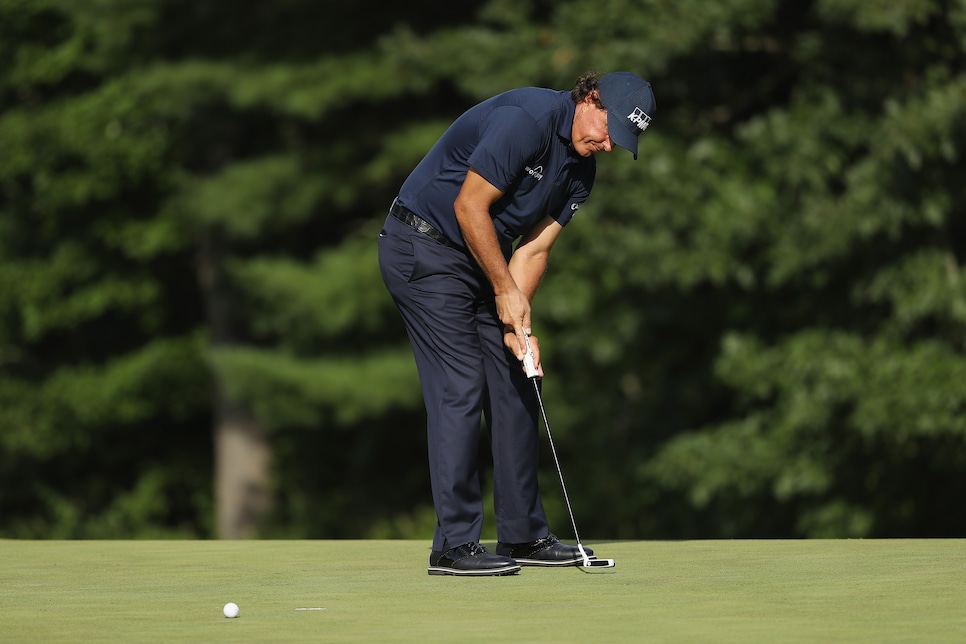 Phil Mickelson
Putter: Odyssey Versa #9 White
SG/Putting: .580
One of the game's best putters for, well, seemingly forever, Phil Mickelson—who has a penchant for changing putters—did well on the greens this season with an old favorite: his Odyssey Versa #9 White. The mid-mallet putter has a unique hosel just for lefties (producing a flat lie angle) along with a decent history in big spots, including using it to win the 2013 Open Championship.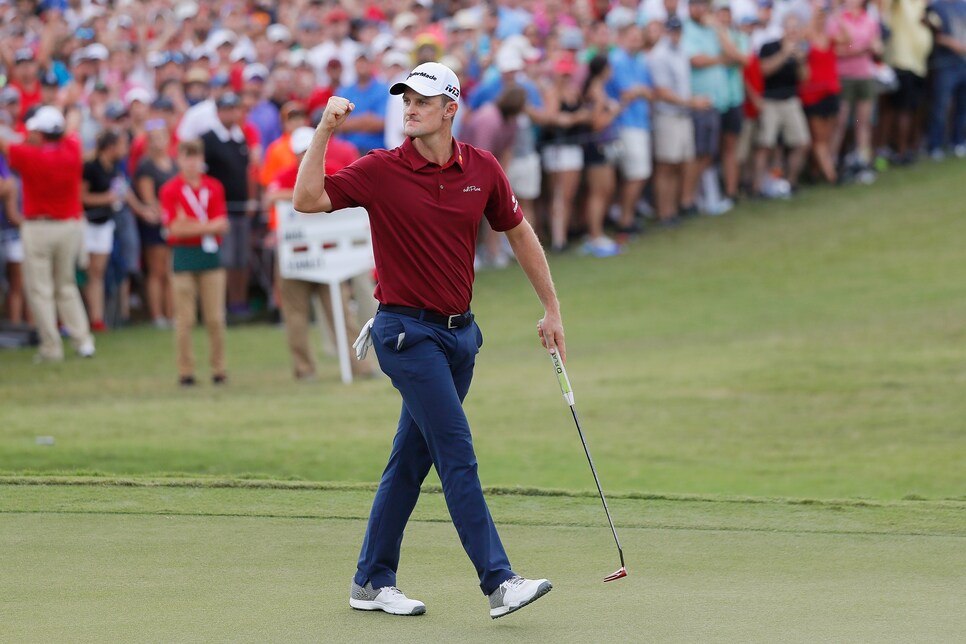 Justin Rose switched to TaylorMade's TP Ardmore 2 Red putter last year at the WGC-HSBC Champions in China, and it might be one of the best moves he ever made. Rose won that week and has been on a roll ever since. The Ardmore 2 has wings in the back that add stability to the club, while the face boasts the company's True Roll insert in which the grooves are at a 45-degree angle to help promote a better roll. Rose used the putter to post his most consistent season on the PGA Tour, one that ended with him winning the FedEx Cup.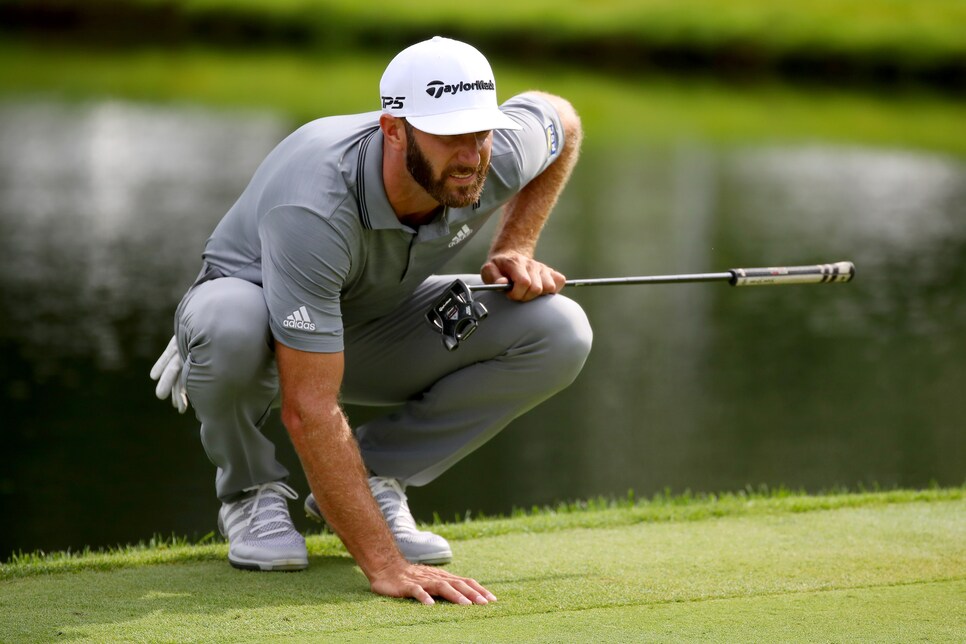 Dustin Johnson
Putter: TaylorMade Spider Tour Black
SG/Putting: .359
When a player is at the top of the world rankings for an extended period, you wouldn't think they'd be changing putters very often. But that mind-set doesn't apply to Dustin Johnson, who not only changed his grip and putter at the Tour Championship, but swapped equipment mid-tournament. Johnson, who has used TaylorMade's Spider Tour Black mallet at various times and the company's TP Soto blade (as well as a dalliance with the company's Spider Tour Mini), opened the Tour Championship with the TP Soto but went back to Spider Tour for the final three rounds. And he went to a cross-handed grip, which he used to roll some clutch putts down the stretch to give him a chance at the FedEx Cup crown, before missing a birdie at 18 to fall a couple spots shy. What will he use in Paris? It's tough to predict with DJ.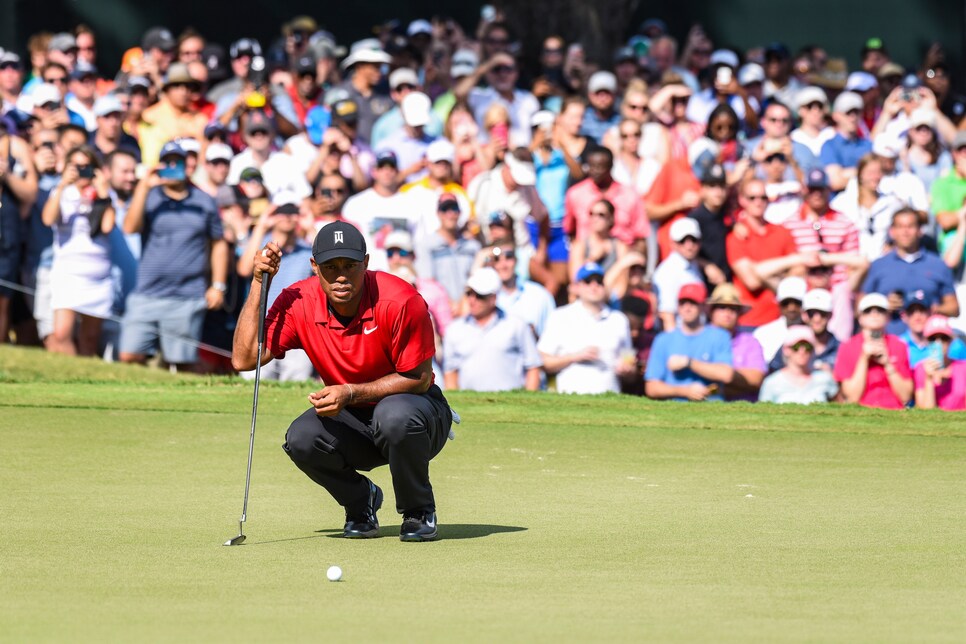 Tiger Woods ranked 50th in strokes gained/putting heading into the BMW Championship then switched back to his Scotty Cameron by Titleist Newport 2-style prototype that won him 13 majors and got his groove on the greens back. Woods putted well over the final two playoff events, particularly during the Tour Championship for his first win in five years. Woods' Cameron is made from German stainless steel and is 35.25 inches long and 4 degrees of loft. Or, as it turned out at East Lake, just the right amount.