Approach Shots
Ryder Cup 2018: Find every fairway and green like Moliwood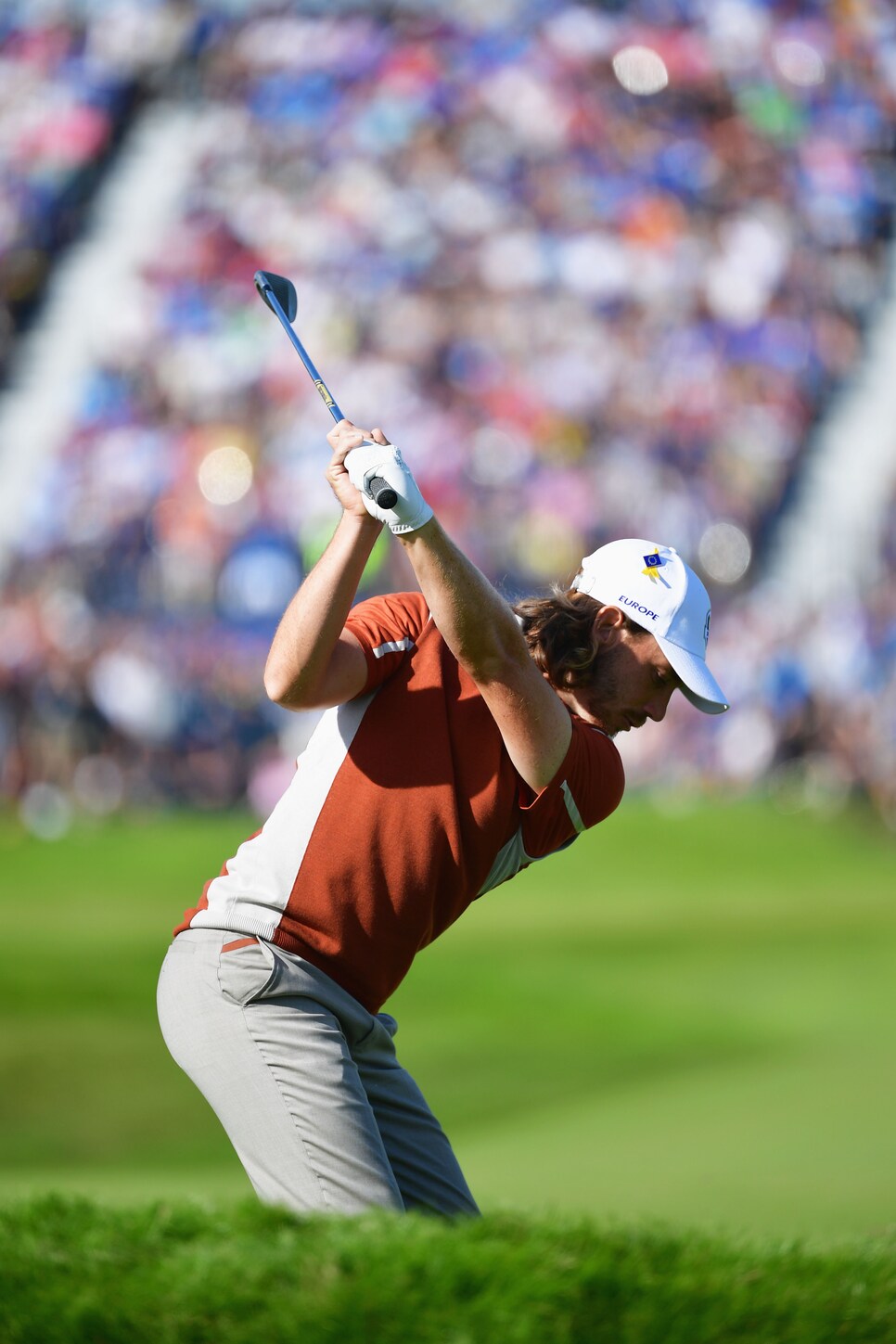 Francesco Molinari and Tommy Fleetwood became the first European pairing to go 4-0 over a Ryder Cup's first two days, so they must be doing something right. Mainly, it's what they almost always do—hit it straight and flush.
The European pair never trailed because they were rarely in trouble on Le Golf National's deep grass periphery. That happens because both players don't have many compensating moves in their swings, says top Illinois teacher Rick Silva. "Both players do things that let them be as aggressive as they want without having to manipulate the clubface to keep the ball under control," says Silva, who owns the Movement 3 Golf studio outside Chicago. "They're just relentlessly long, straight, and near the hole, giving themselves chance after chance at making birdie."
You can take something from each Euro and add it to your own game to tame your wilder curves.
"Look at the photo above, and the relationship between the clubface angle and the back of Fleetwood's left hand," says Silva. "Go take some of your own backswings in front of a mirror and make whatever adjustments necessary for those elements to line up like that at the top of the backswing. Now the club is great position to take a good path to the ball with no re-routing."
Molinari has long been known as one of Europe's most consistent strikers. A big reason for that consistency is the relationship between the center of his sternum and the center of his pelvis at address, says Silva.
"As soon as Molinari sets up to the ball, his "virtual spine"—the line between the center of his sternum and the center of his pelvis—is 90 degrees," says Silva. "He keeps that 90-degree angle throughout his backswing and into his transition, which gives him the most freedom to turn and move athletically. You've heard the old tip that you need to set up like a shortstop getting ready to field a ground ball, with some flex in your knees and your weight more on the balls of your feet. That's great advice, but the key part of it is this 90-degree virtual spine. When it gets angled, you can't turn and move as well—just like a shortstop that can't move left or right."