News
Ryder Cup 2018: Brooks Koepka still shaken up by wayward drive that injured fan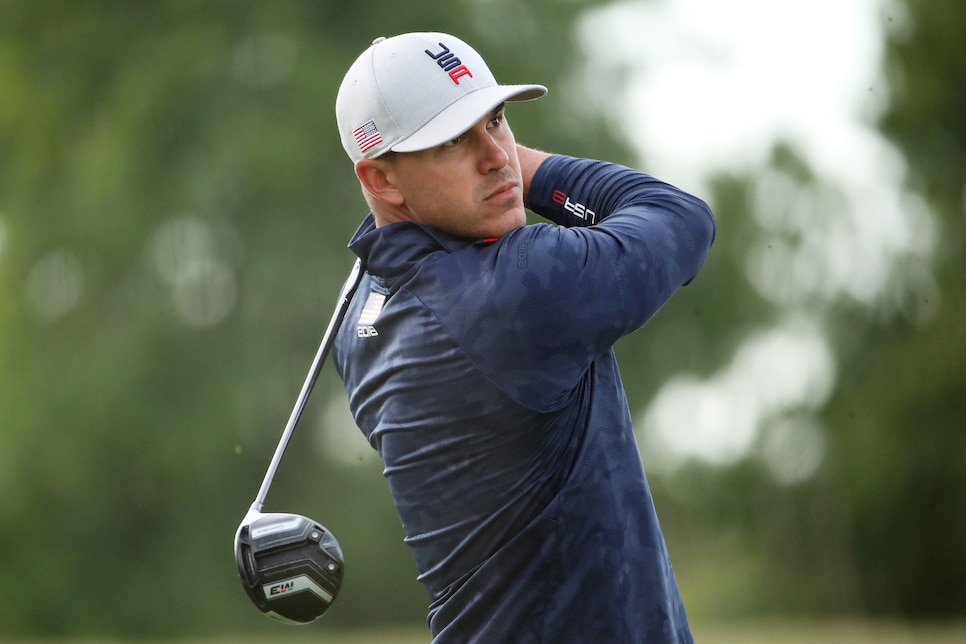 SAINT-QUENTIN-EN-YVELINES, France—Brooks Koepka was happy that he and Tony Finau pulled out a victory in Friday morning four-balls, a 1-up win over Europe's Justin Rose and Jon Rahm, but he wasn't entirely at peace as he sat out the afternoon foursomes sessions. His mind was still wandering to the events of the sixth hole and the mess that ensued after he accidentally hit a woman in the face with his drive.
"I haven't gotten an update," Koepka said while meeting with the media. "I actually just asked in the locker room, and nobody knew."
The visage that Koepka saw, though, was understandably disturbing. After hooking his shot—and yelling fore off the tee to warn those down the hole—he walked to his ball only to see a fan prone on the ground, blood dripping from above her right eye while being treated by an attendant.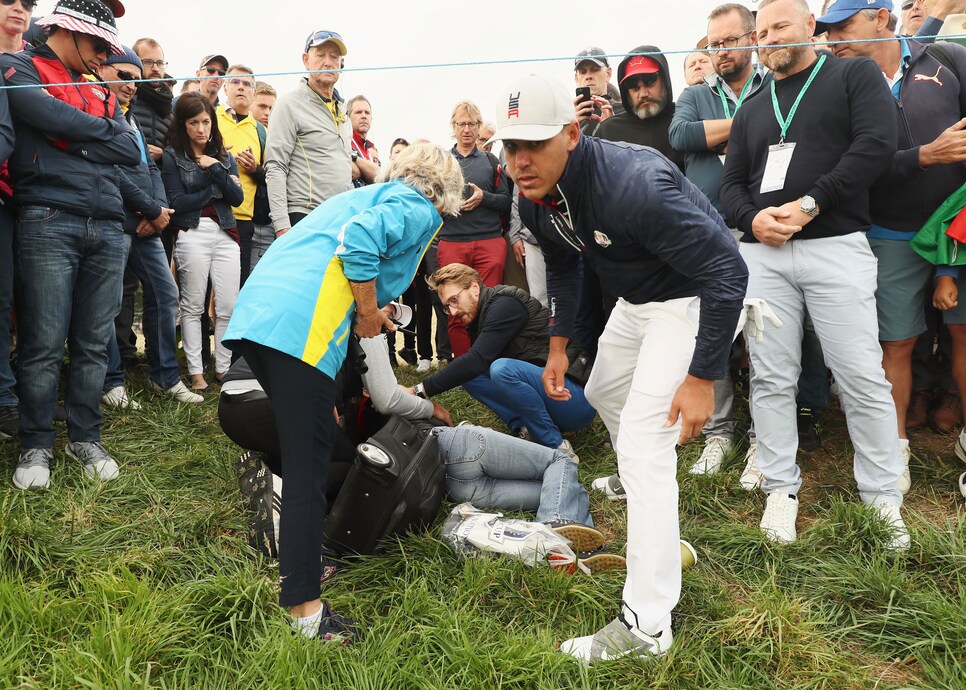 It's an unfortunate fact of professional golf that players aren't perfect, and that their drives often bound towards fans outside the ropes, many of whom aren't necessarily watching for wayward shots. Troubling, too, for Koepka was that he didn't know anyone had been hit at first until getting closer to the ball and being told by other spectators.
"You feel terrible for them," Koepka said. "You know exactly how they are feeling, especially when you've got to go over there and apologize, because they are in pain, usually bleeding, and then to hit her in the face is not—you don't want to hit anybody in the face, especially not a woman, and it's not a good feeling."
Given the size of the crowd—an estimated 50,000 fans were expected to be at the course on Friday—and the fact Koepka hit his drive from 300 yards away, all the screams of fore likely were washed out in the din.
"You can yell fore, but it doesn't matter," Koepka said. "With the wind blowing and everybody's got coats on because it's cold, it's … fore doesn't really matter, but we did say it."
What does matter is how the unidentified woman recovers, something Koepka says he'll be monitoring throughout the day.
"I'm sure we'll get an update on her in the next—whenever we leave here, but hopefully she's doing good."