Rules of Golf
Rules of Golf Review: Your club breaks, what are your options?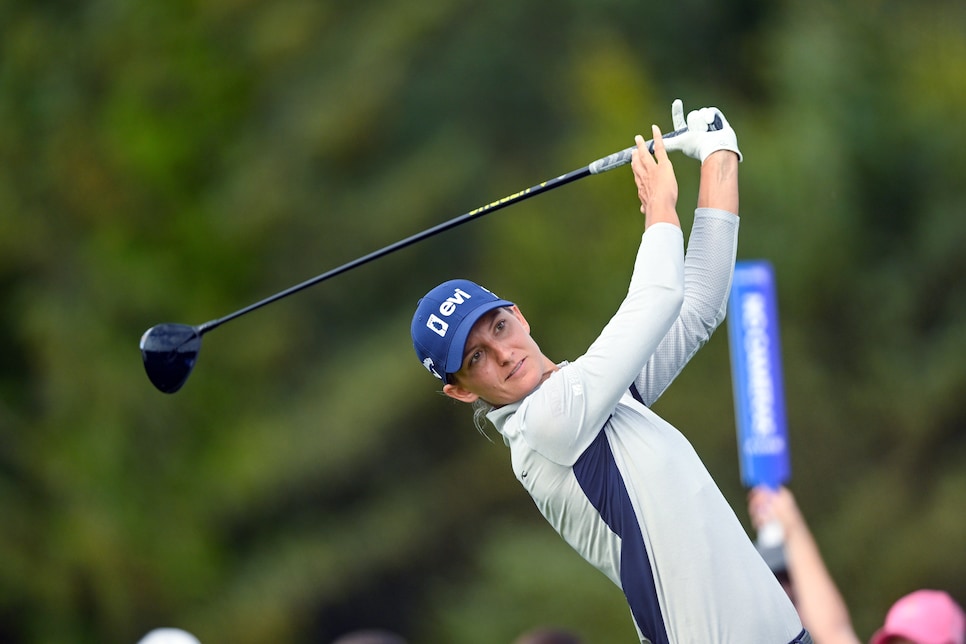 By now you might have heard about Anne Van Dam snapping her driver on a gallery rope while riding back to the 18th tee for the first hole of a playoff with Smilla Tarning Soenderby and Lisa Pettersson at the KPMG Women's Irish Open. A horrible bit of luck at an inopportune time to be sure. Van Dam teed off with her 3-wood and did manage to reach the green in two on the par 5, before losing to Soenderby's walk-off eagle in the Ladies European Tour event, but what you might be wondering is what options did Van Dam have?
Rules changes made by the USGA and R&A in 2023 expanded the alternatives for Van Dam to replace her Callaway Paradym Triple Diamond driver. Previously the rules stated if a player starts with 14 clubs or added clubs up to the limit of 14 and then loses or damages a club during the round (or while play is stopped), the player could not replace it with another club.
The change implemented this year to Rule 4.1, however, allows for a player to replace or fix any damaged club except for cases of anger or abuse. Certainly, busting a driver with a gallery rope does not fall under anger or abuse, so Van Dam could have replaced her driver—had she had a backup.
Unfortunately for Van Dam, her backup driver was already in the bag after an airline damaged her gamer on the way to the tournament. But had she another driver in her locker, it could have been fetched and put in play.
As for other options, Van Dam could have gotten a driver from the pro shop or even borrowed one from another player in the field who had finished her round (and they had all finished). Not really an option for a tour player that relies on exact specs and shaft choices—particularly a bomber off the tee like Van Dam. Still, it was an option nonetheless, one Bernhard Langer employed when he broke his Odyssey White Hot 2-Ball broomstick putter in a similar manner on a gallery rope before the 2021 Dick's Sporting Goods Open at En-Joie Golf Club in Endicott, N.Y.
Luckily for Langer, Scott McCarron, who he was paired with in the first round of that year's PGA Tour Champions event, offered up his backup putter, a Scotty Cameron long putter similar to the one Adam Scott used in the past, as a last-minute replacement. Langer went out in six-under-par 31 (his lowest front-nine ever at the Dick's) causing McCarron to kiddingly ask for his putter back.
MORE GOLF DIGEST RULES REVIEWS