Rules Review
Rules of Golf Review: Do you have to use a putter on the green?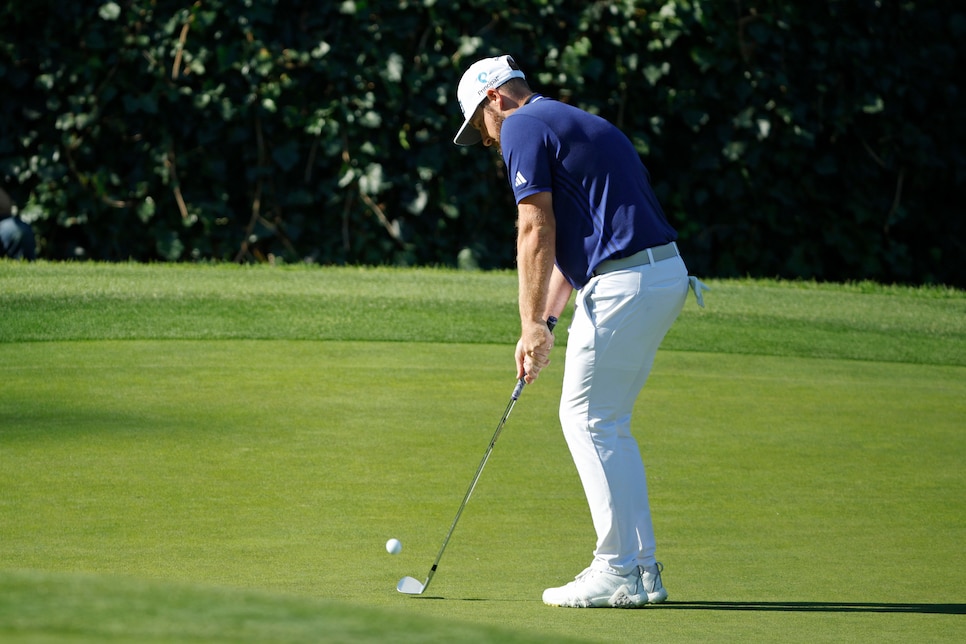 To answer whether you have to use your putter when your ball is on the putting green, we decided to let Tyrrell Hatton's experience on the sixth hole at Riviera Country Club during the final round of this year's Genesis Invitational do the talking.
We'll start by saying Hatton is not big fan of Riviera (surprise from the man who has grumbled about Augusta National and Southern Hills to name two major championship venues). You can imagine, then, the thought bubble when his tee shot on one of the strangest par 3s in golf landed on the right side of the sixth green on Sunday.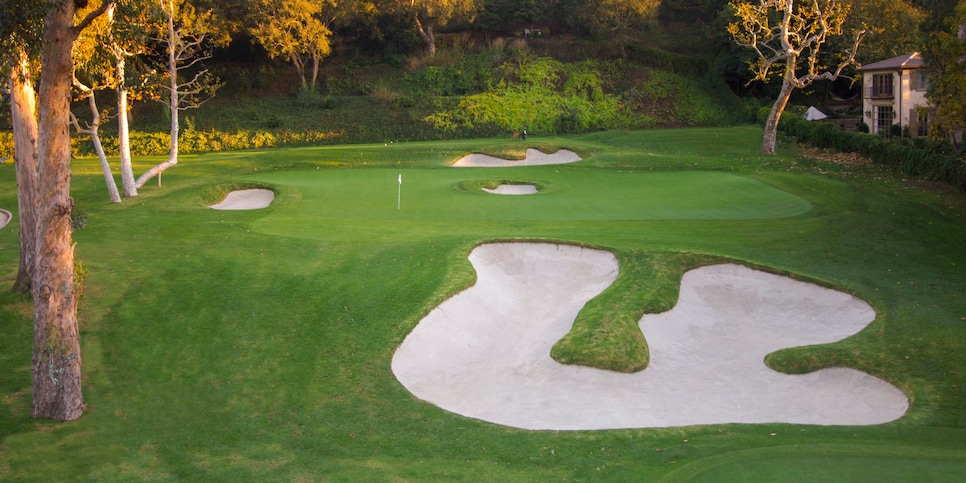 Back to Hatton's predicament: the Englishman now had to decide how to deal with the bunker between his ball and the hole. You might think you'd have to putt around it, like some obstacle on a miniature golf course. Not so, however, says the Rules of Golf. As long as the club is conforming (Rule 4), you can use any club in your bag anywhere on the golf course. That means chipping over the bunker is an option (although superintendents across America will hate you for it).
Here's a look at how Hatton made a bogey on the sixth.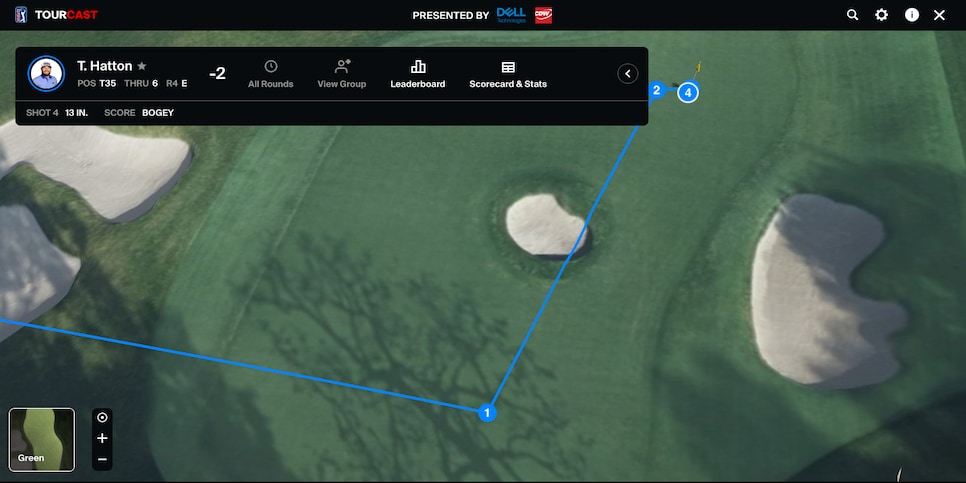 Another example of this play came at the Senior PGA Championship in 2016, and we gotta say, Mark Calcavecchia's play was impressive—and the right choice.
Mind you, there are other instances of players using clubs besides a putter on the greens that stem not from being in a tricky spot on the green but from lacking a putter in your bag. We're talking about when players gets so frustrated with their flat sticks during a round that they break or damaged them and thus have to take the club out of play. In those instances, golfers pull out long irons or metal woods and hope for the best. A prime example of this was at the 2021 Masters, where Si Woo Kim had enough with his putter during the second round, slamming it into the ground on the 14th green and damaging it to the point where it could not be used anymore.
Mind you, at the time Kim was just three shots off the lead. Kim was forced to use a 3-wood and two-putted for par on the 15th hole. On the 16th he just missed a 12-footer for birdie. On the 17th he two-putted from 30 feet for another par. And on the 18th hole, another two-putt to secure a three-under 69.
Long story short, you can use any other "legal" club in your bag on the green, but just be respectful of the putting surface for those playing behind you.
MORE GOLF DIGEST RULES REVIEWS