Rules of Golf
Rules of Golf Review: I conceded a putt. My opponent putted anyway and missed. Is that a penalty?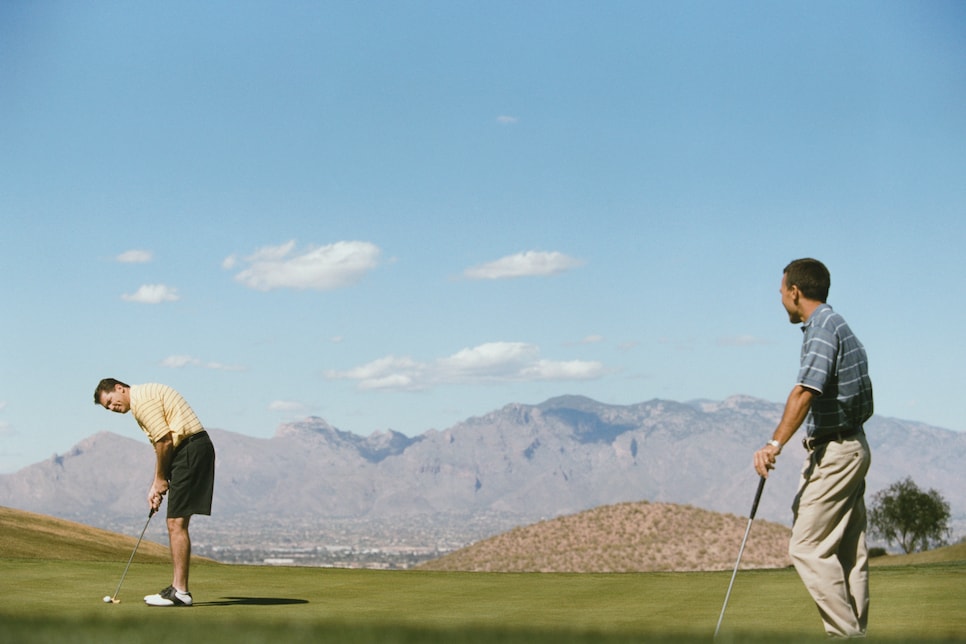 This week marks the final playing of the WGC-Dell Match Play at Austin Country Club. Pro golf has struggled over the years to figure out how to run an individual match-play event, which is unfortunate since the format often turns the dial up on drama—if also potentially lending itself to a few too many upsets.
In honor of this last dance in Texas, it seems appropriate to explore one of the more intriguing—and awkward—rules situations that can occur in match play. You've probably been a part of this scenario: You're playing a match and your opponent has a short putt that you concede. Despite that, the player hits the putt anyway—and misses it. Now what? Does the putt supersede the concession? Is there a penalty? Or does it just not count?
The answer to all three is … it depends.
If it's a singles match, once a stroke is conceded, the player has formally completed the hole with a score that includes the conceded stroke (Rule 3.2b in the Rules of Golf). A concession is final and cannot be declined or withdrawn. Thus, any stroke he or she makes after the concession would be considered practice, which is permitted in match play (Rule 5.5). The rules allow you to practice putting or chipping on the green of the hole just completed (or any practice green). You can also practice around the teeing area of the next hole before play begins on it (just not in a nearby bunker).
Things get a little trickier, however, when it's a foursome or four-ball match. Basically, if the outcome of the hole is still on the line, hitting a putt after it's conceded can cost the team in question the hole. The reason: By stroking the putt, a player might be helping his or her partner's ensuing putt. And if it does help, that's a violation of Rule 23.6. The score of the player whose putt was conceded would count, but his or her partner's score no longer matters.
Let's review by flipping the scenario around slightly: You and your partner have putts on similar lines. You go first and come up way short of the hole. Before you can putt out to show your partner the line, your opponents concede your next stroke. If you decide to putt anyway, well, that would be an obvious violation.
Another scenario where you would lose the hole is if you missed a putt, it was conceded, and then you rake it back toward your teammate, who in turn gains some information about how his or her putt will break. Sneaky move, but it's still a no-no and could result in a lose of hole.
Another piece of advice: Be sure that your concession is loud enough—or clear enough—for everybody to hear/understand your intention. And make sure before picking up your own putt that you are certain your opponent has conceded it to you. You don't want a situation like the one in which Kevin Na and Dustin Johnson found themselves at the 2021 WGC-Dell Match Play, when Na scolded DJ for what he considered a quick rake of a short putt before Na had given the concession. Rule 3-2(b) states that "a concession is only made when it is clearly communicated."
Or even worse, there was the time at the 2017 U.S. Girls' Junior Amateur when Elizabeth Moon lost her semifinal match on the 19th hole. The teenager had missed a short putt and pulled the ball back to practice it again, only to be penalized the hole, and ultimately the match, because she hadn't been conceded the putt after the short miss.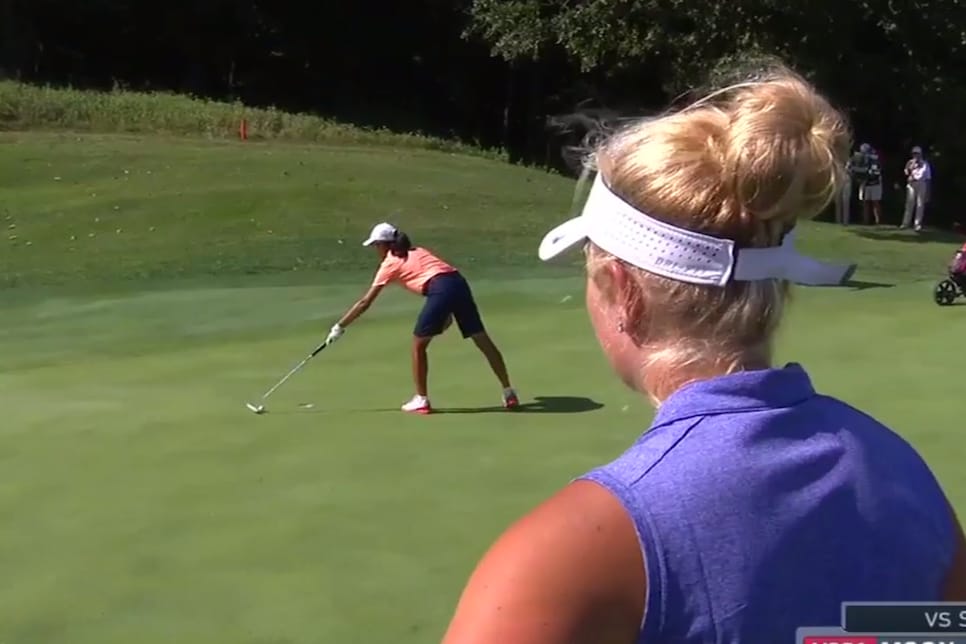 MORE GOLF DIGEST RULES REVIEWS