LIV Golf
A rules issue involving Brooks Koepka left LIV Golf announcers in disbelief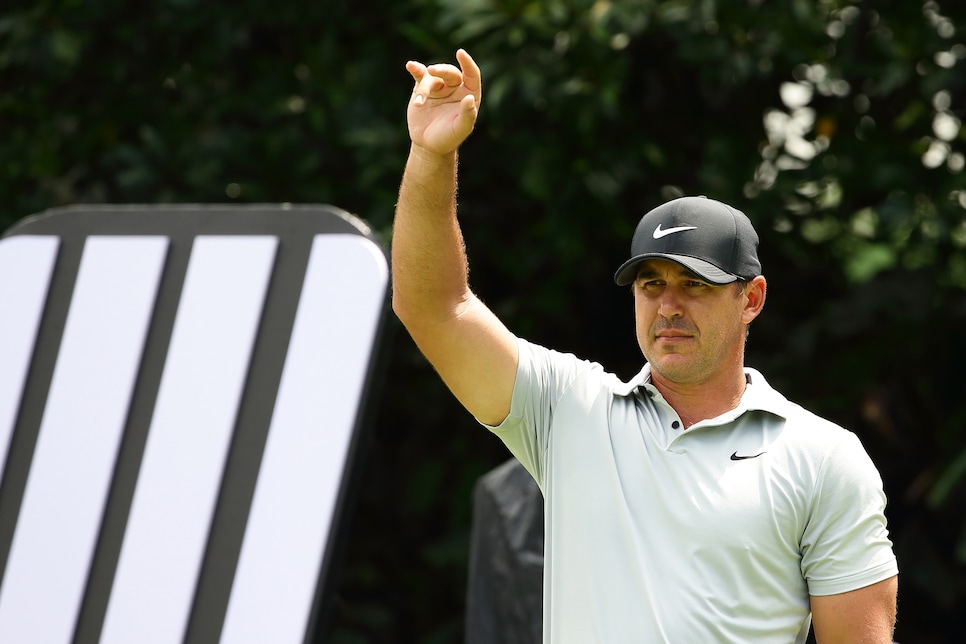 For the second time this month Brooks Koepka found himself in the middle of a rules question. Oddly enough, it was the announcers at LIV Golf who seemed incredulous at what they saw.
Koepka has rejuvenated his play, even before contending at the Masters, winning the LIV event in Orlando—and this weekend in Singapore he finished one shot shy of a playoff between Talor Gooch and Sergio Garcia (eventually won by Gooch). But Koepka's revival momentarily took a backseat to an incident from Friday in Singapore.
After blowing a tee shot into trees on the par-4 15th at Sentosa G.C., Kopeka seemed blocked out … until he pointed to a fan village to the right, believing he had a shot at the green but the village was in his way. Koepka argued he was entitled to temporary immovable obstruction relief, which allowed him to drop on the other side of the fan village in the 16th fairway, which bestowed a shot that had fewer trees to navigate.
As the scene was transpiring, LIV broadcaster David Feherty sounded confused that Koepka was getting TIO relief. "It doesn't appear there is anything between him and the hole," Feherty said. On-course reporter Dom Boulet, who initially said he wasn't sure what Koepka was getting relief for, relayed that Koepka's caddie, Ricky Elliott, said it was a line of sight issue with the fan village. "But I didn't think that was an option, to be honest with you," Boulet said. "He's got to go through a couple of trees to take that option."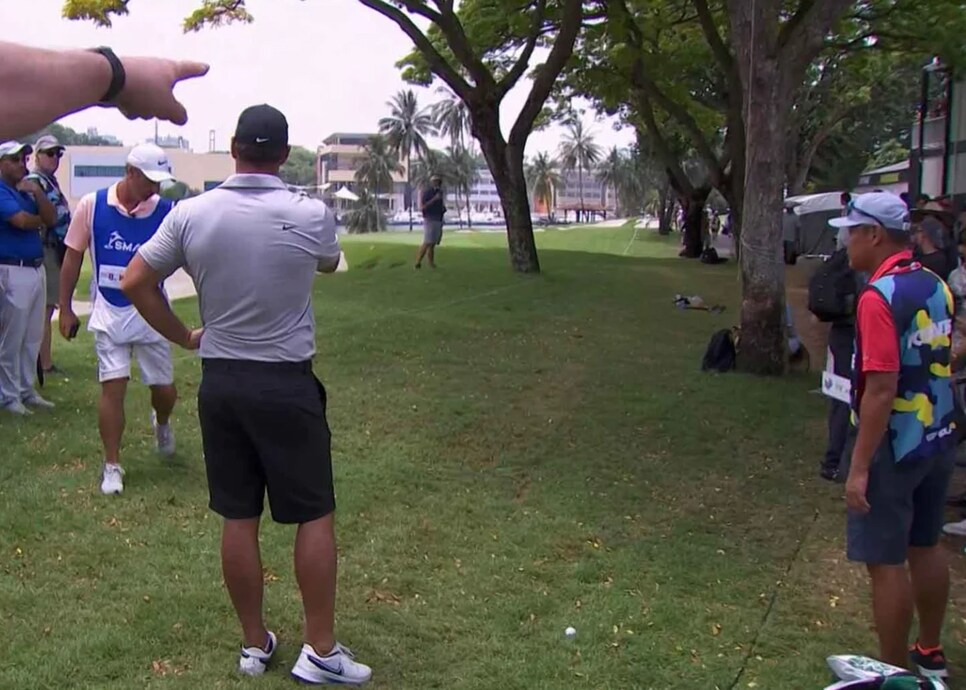 Rules analyst Tony Zirpoli explained that a local rule allowed for relief on either side of the village and that Koepka was taking "the smart way out." As Koepka walked to the 16th fairway, Zirpoli said, "He will have a clear view of the edge of the TIO. He will then get a one club-length corridor, and then from that one club-length corridor, he gets an additional one club length, which is his relief area. He has to drop in that relief area."
To which Feherty responded, "Well, he's about 200 club lengths from where he was."
Koepka's approach found the green, and he finished the hole with par.
Though TIO relief is common in professional golf, the incident comes weeks after Koepka encountered a rules controversy at the Masters. During the first round at Augusta National cameras caught Elliott, mouthing "Five" to Gary Woodland and Woodland's caddie, Brennan Little after Koepka's second shot at the par-5 15th. Koepka also appeared to be flashing five digits with his fingers before taking off his glove, and photos showed Koepka hit a 5-iron into the green. As outlined under rule 10.2a, golfers aren't allowed to give or ask other golfers for advice. The penalty for both parties calls for two strokes.
However, no penalty was ultimately called at the Masters, as an official statement from Augusta National confirmed, "All involved were adamant that no advice was given or requested."
"We looked at it when we got back in," Koepka said. "[Gary Woodland] and [Gary Woodland's caddie] had no idea what we were hitting; they didn't even know—I know that fact because [Woodland] asked me what we hit walking off, when we were walking down."