Solheim Cup
Solheim Cup 2023: Why Rose Zhang isn't worried about rookie jitters in Spain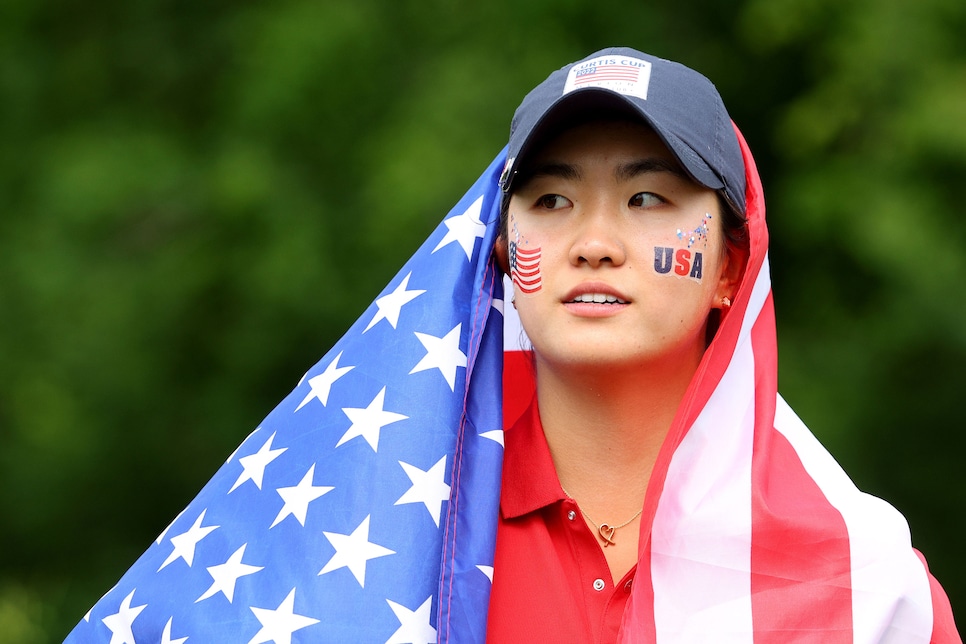 Rose Zhang is among five rookies on the U.S. Solheim Cup team, and one of eight competing overall this week at Finca Cortesin. Since closing out her storied amateur career in May, the 20-year-old California native has had a memorable three-plus months as a professional, most notably winning in her first LPGA start as a pro. Still, it's only been three-plus months, leading some to ask whether she feels prepared for the intense competition that awaits in Spain.
Try absolutely—thanks in large part to the team play experiences she had during her amateur days. In particular, Zhang can draw confidence from her results from her two Curtis Cup starts. The Americans beat Great Britain & Ireland in lopsided fashion in both 2021 (12-8) and 2022 (15½-4½). Zhang's overall record from the competitions was 6-1-2. While going from those dominant U.S. teams to a American Solheim Cup squad desperate to end a two-match losing streak will take some adjusting to, Zhang believes she can make a smooth transition.
"For the Curtis Cups that I played the last two years, Team USA won in points by a landslide. But it did not feel like that when we were actually playing out there. Regardless of how many points we were ahead or how many points we were losing, it's always going to be a tight match," Zhang said. "So being on your toes, playing for your team and having that bigger mindset is all important."
On paper, it looks like both Curtis Cups were handily won. But what happened to get to those numbers is really what matters: Experiencing the feeling of urgency, the need to win your match. Zhang says she didn't miss out on that.
"In team play, it's essential to never give up," Zhang said. "I think 'playing for your team' is a very cliché mindset, but it's also very important when you're in that team environment."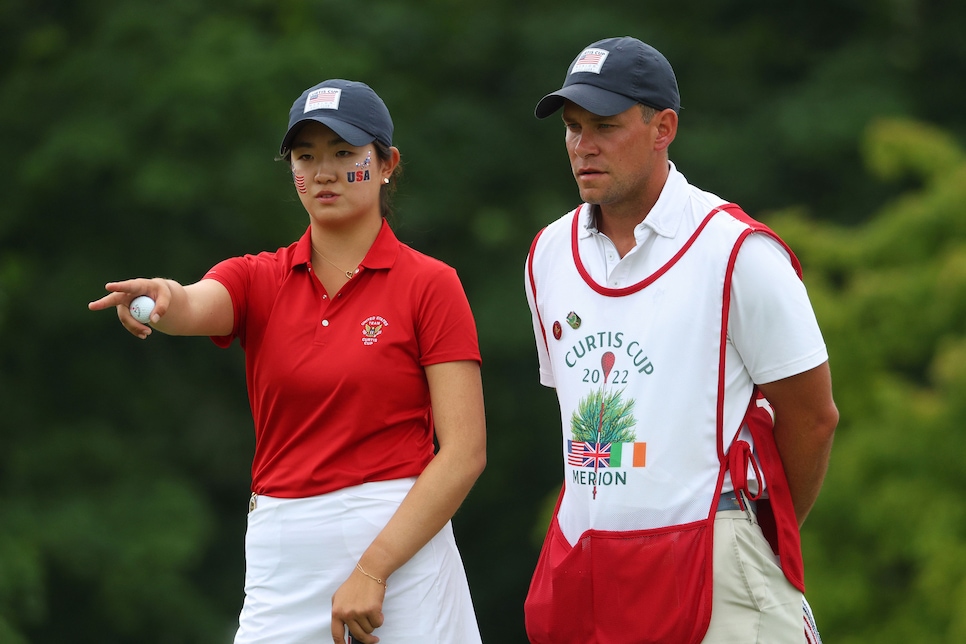 Rose Zhang played on two victorious American Curtis Cup teams, going 6-1-2 in her matches.
Andrew Redington/R&A
The Curtis Cup also prepared Zhang by bringing her to the opposing team's home turf, having played the first one over in Wales. "You've got more people who are rooting against you," Zhang said. "We definitely felt the environment, all the 'Olays' and all the cheers on the European side."
Yes, Zhang is a Solheim Cup rookie. But her history of successful team play at the Curtis Cup may have given her just enough experience to help her shine in Spain.