RSM Classic
Rory Sabbatini DQ'd over bizarre rules mishap involving a sticker on his fairway wood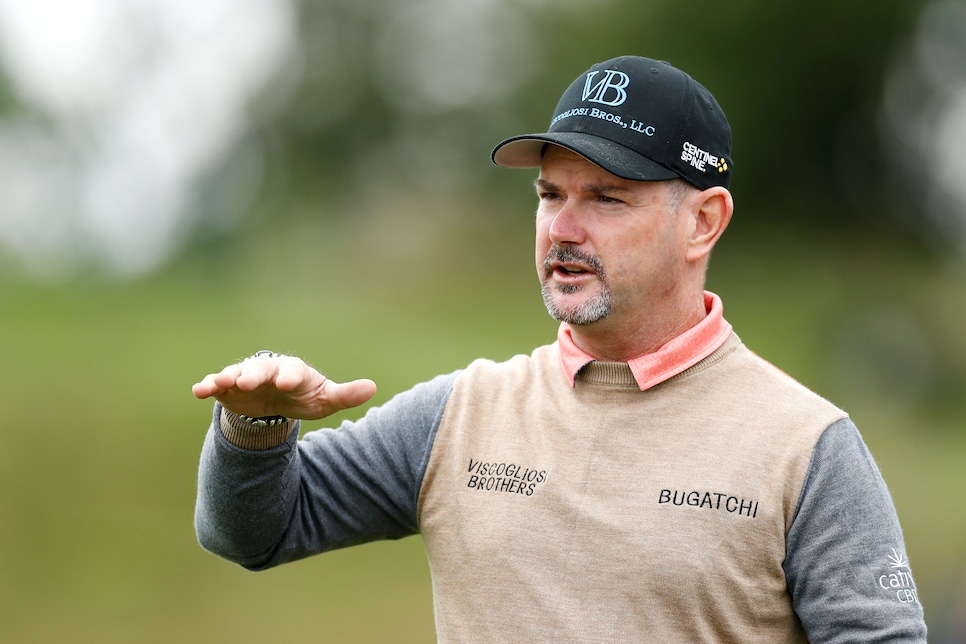 ST. SIMONS ISLAND, Ga. — At the scoring area by Sea Island's Plantation Course during the opening round of the RSM Classic, a long discussion was held on Thursday afternoon between rules official John Mutch, media officials and other parties communicating by walkie-talkie. The subject was Rory Sabbatini, who was eventually disqualified from the final official PGA Tour event of 2021 for having a "non-conforming external attachment" on the face of his fairway wood.
Tour officials confirmed it was a sticker that led to the DQ, though it was unclear its purpose. Mutch said that the sticker was a product from Foresight, a company that uses adhesive reflective dots to feed data to machines like launch monitors and "head management technology," which are commonly used for swing analysis. Potentially, the sticker was on the club to help Sabbatini during a practice session on the Sea Island driving range but then wasn't taken off before he started his round.
"There are stickers, reflective stickers. [They are] tiny," Munch, the tour's senior tournament director equipment standards, told Golf Channel. "The players use them to track club head speed when they practice and he just didn't take them off."
Sabbatini, who self-reported the sticker, shot a four-under 68 on the day before he was informed of the rules decision. He did not comment after his round.