The Loop
Rory McIlroy's swing coach is the un-guru
Rory McIlroy's rise has a lot of the same elements as the Tiger Woods story from 1997 to 2000 --  precocious talent, huge power, plenty of charisma, and a giant endorsement deal from Nike.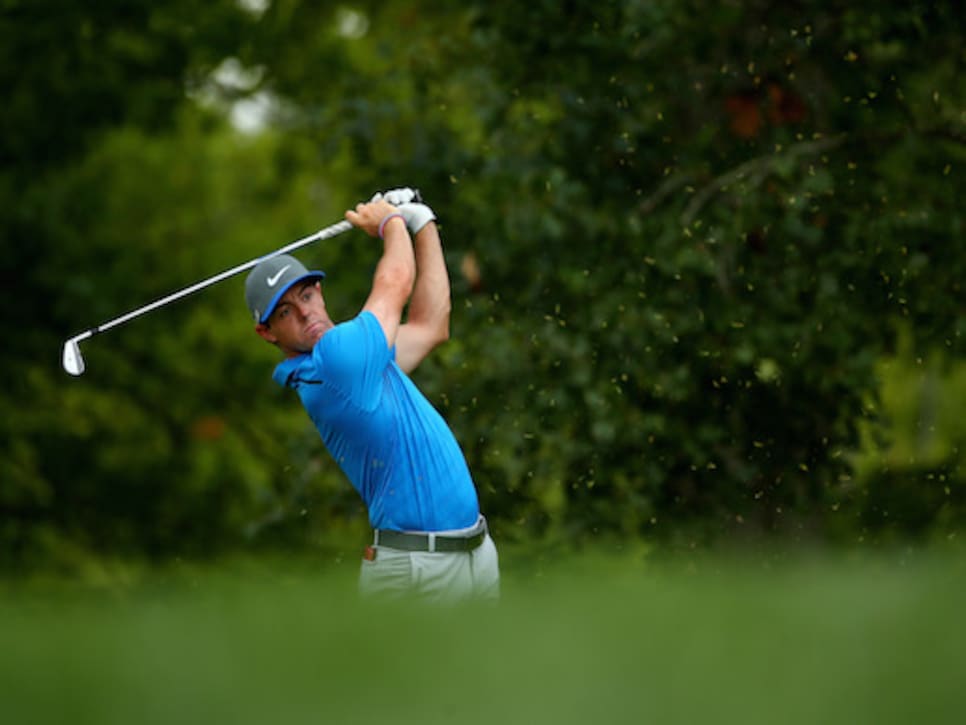 What McIlroy's story doesn't have is swing drama. Woods has torn down his swing three different times and is in the middle of a very public struggle with his back and his game. McIlroy has had the same coach, Northern Irishman Michael Bannon, since he was seven, and his 2014 swing looks like a more polished version of the one he used when he was 15.
"If it ain't broke, don't fix it," said McIlroy from the podium after winning last week's PGA. "That's my motto. I've always been that way. I feel like the work I've put into my golf swing from the age of 15 to 20 is going to see me sort of throughout my career."
Below are three McIlroy swings, from age 9, 22 and last year at 24, all which show the same DNA as the swing on display at Valhalla last week.     #iframe://www.youtube.com/embed/eXRS-ATA3u8|||

The 58-year-old Bannon was the head professional at Holywood Golf Club outside Belfast when McIlroy came to the club with his father, Gerry -- a strong player himself. Bannon described giving the talented 7-year-old a mixture of technical and playing lessons to keep him enjoying the game and developing his ability to manufacture different shots. Through the years, Bannon recorded hundreds of McIlroy's best swings, catalogued with descriptions of the feels that went with them. He's said his goal wasn't to build a "perfect" swing, but to give him a grounding in the fundamentals and the tools to diagnose his own swing problems.
Now, when McIlroy hits a wild shot, like he did in his first round at the PGA, he has a better chance at making a mid-course correction and resuming his round. After snap-hooking a 5-wood out of bounds on the 10th hole to make a double-bogey, and following it with a three-putt bogey, he responded with four straight birdies to shoot 66.
"I have a golf swing that can go off from time to time, but I know the parameters of it and I know how to get it back on track," McIlroy said. "Driving played a big role in 2012 when I won this tournament and few others, but I feel I'm a better driver now. I'm not as one-dimensional. I can hit the ball both ways. I can flight it down. I can flight it up. I'm a little more confident with it. My lines are tighter, and it doesn't have the ability to have these big misses, which is very important."
Starting in 2013, Bannon began traveling full-time with McIlroy, and offers much more than an additional set of diagnostic eyes. "He was a fairly accomplished player himself, and he knows how to play the game and what it's about," McIlroy said of Bannon. "I have good chats with him about course management and picking certain shots for certain situations, and that's how our relationship has evolved."
The low-key Bannon doesn't do much to publicize his work with the World No. 1. He's not in any commercials, and he doesn't have a stable of other tour players he teaches. But before McIlroy sank the final putt at Valhalla, he said he took some time to compose himself and look around the green for two people he wanted to hug after the win to celebrate -- his father and his coach.