Consider the Lobster
U.S. Open 2022: Rory McIlroy's lobster spikes might be the most Boston thing in golf history
In case you haven't heard, we'll say it one last time for the people in the back:
THE 2022 U.S. OPEN IS IN BOSTON.
By now, we're sure you've retweeted all the jokes and read all scuttlebut swirling around the sleepy village of Brookline, but there's one thing you might have missed ... and it's perhaps the Boston thing yet.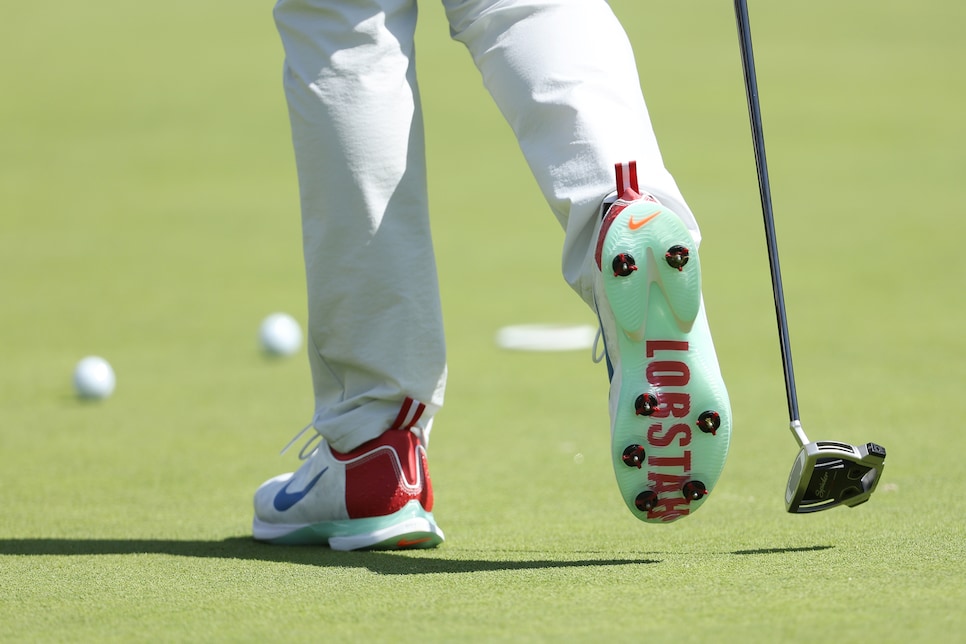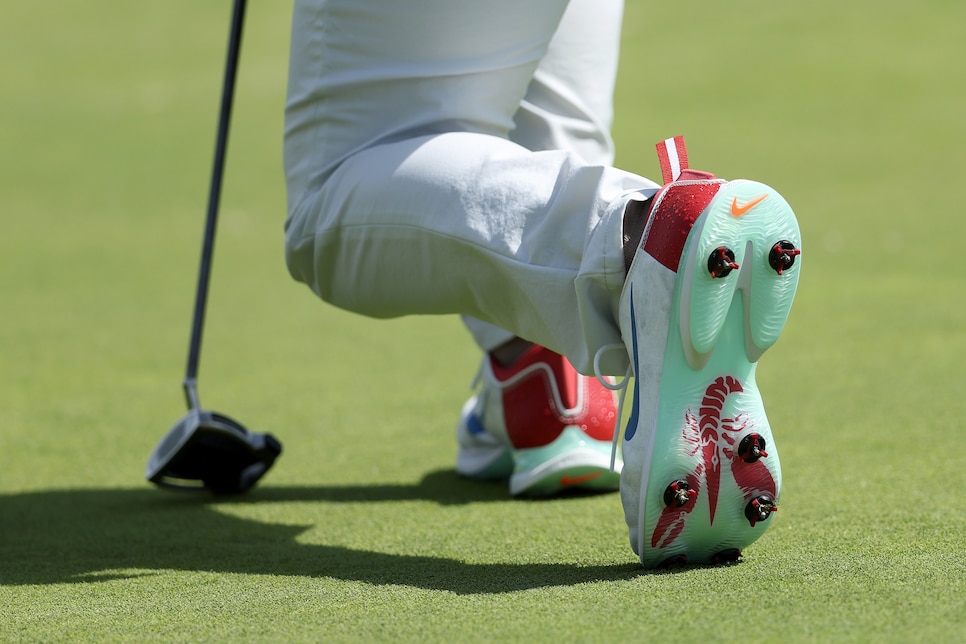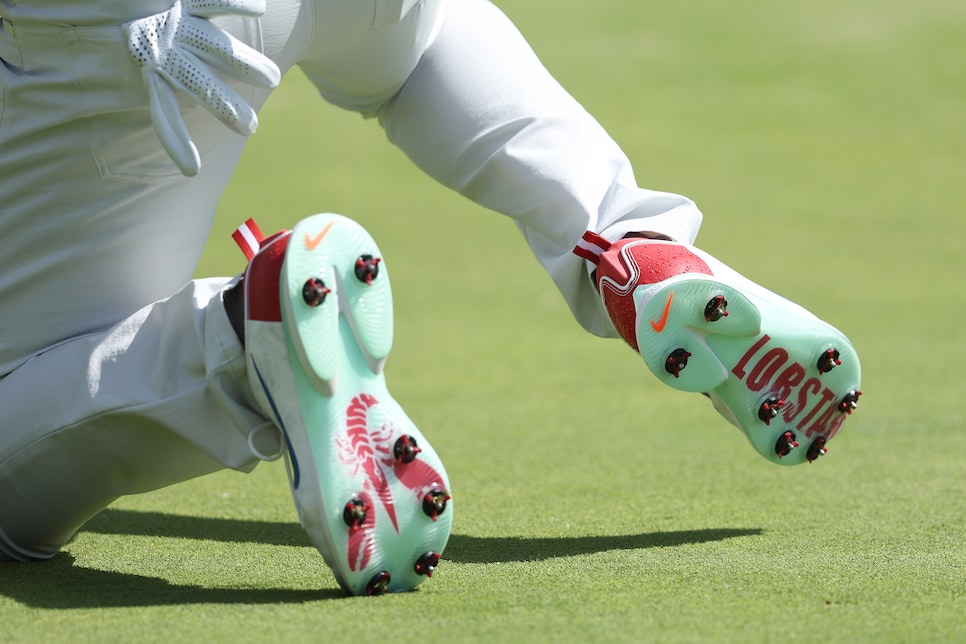 Those are the soles of Rory McIlroy's Nike kicks, as spotted during his opening practice round at The Country Club on Monday. The right shoe features the word "lobstah," the "r" appropriately absent, while the left features an illustration of New England's trademark crustacean. A lobster doesn't strike fear into the hearts of opponents quite like, say, a tiger, but when in Rome we guess.
McIlroy, fresh off a win at the RBC Canadian Open on Sunday, will be looking to ride these bad boys to a fifth major victory this week. If he does manage to pull it off, expect celebratory lobster rolls for everyone.