Tiger Woods
Rory McIlroy says Tiger Woods is hopeful to return home in near future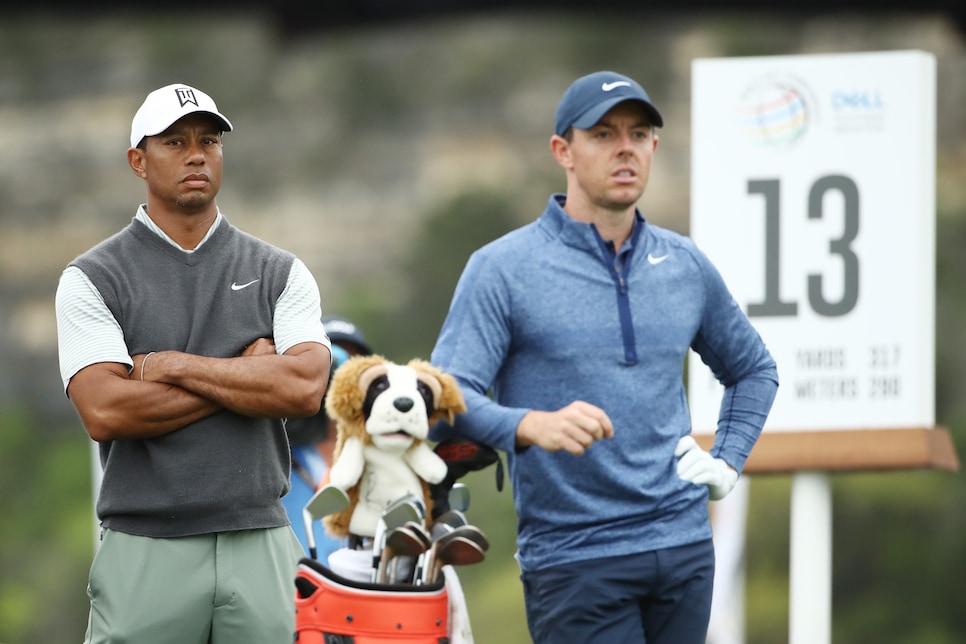 PONTE VEDRA BEACH, Fla. — Rory McIlroy said he's been in touch with Tiger Woods and suggested the 15-time major champion may be able to return to his South Florida home in the near future.
Speaking with Jimmy Fallon ahead of this week's Players Championship, McIlroy provided fans an update on Woods' condition after he suffered serious leg injuries in a single-car crash outside Los Angeles on Feb. 23.
"I've spoken to him a little bit," McIlroy said. "He's doing better. I think all the guys have reached out to him. Hopefully if things go well over the next week or so, he might be able to get home and start recovery at home, which would be great for him. See his kids, see his family.
"But yeah, he's doing better. And I think all of us are wishing him a speedy recovery at this point."
Woods was the lone occupant of his vehicle as he drove on a particularly hilly stretch of road in Ranchos Palos Verdes, Calif. He lost control of the vehicle as it crossed over the midline, onto the wrong side of the road, eventually tumbling onto a hillside.
Woods was rushed to Harbor-UCLA Medical Center to undergo emergency surgery to repair comminuted open fractures to both the tibia and fibula bones of his right leg. There was also significant trauma to nearby muscle tissue. Woods has since been transferred to Cedars-Sinai Medical Center in Los Angeles for further treatment.
McIlroy also said he heard from Woods both before and after his final round at last week's Arnold Palmer Invitational, when McIlroy headed into Sunday in contention before shooting 76 to fall to a tie for 10th.
"He texted me some words of encouragement before the final round of Bay Hill on Sunday. And things didn't quite go to plan, and he was the first one to text me and be like, 'What's going on here?' So even from the hospital bed, he's still giving me some heat."
McIlroy and Woods have grown close over the years, with both living in the Jupiter area of Florida. McIlroy was the one who told media that Woods had his microdiscectomy procedure on his lower back on Dec. 23, when the date of the operation was until then unknown.
McIlroy, 31, is technically defending his Players title from 2019, with last year's competition being wiped out after one round due to the COVID-19 pandemic.