Arnold Palmer Invitational
How Rory McIlroy is taking a page out of Tiger Woods' book at Bay Hill—and it's working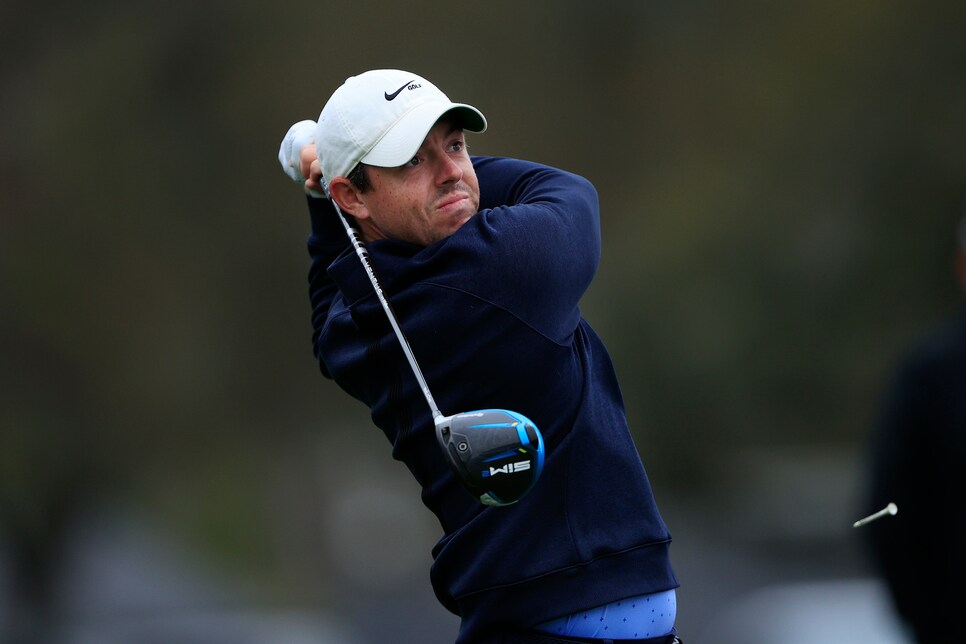 Rory McIlroy has become a mainstay on the Bay Hill leader board in recent years at the Arnold Palmer Invitational. Having not playing in the event until 2015, the four-time major champ has finished T-11 or better in five of his six starts, including top-six finishes the past four years and a win in 2018. Turns out, he learned a lot from watching someone with an even better track record in the tournament.
McIlroy got off to another terrific start at Bay Hill on Thursday, shooting an opening 66 that gave him a share of the lead at day's end. After, he explained his game plan is based on how eight-time API winner Tiger Woods has attacked the Orlando course. Although, "attacked" might not be the right word.
"I feel like you don't have to do anything special to shoot a good score here. You can be really conservative off the tees if you want to be. There's a bunch of irons that you can hit off tees. Take care of the par 5s—I think the toughest thing about this course is the par 3s and I played them in three under today. So that was a bonus," McIlroy told reporters at Bay Hill. "But I've watched Tiger enough here over the years and the way he played this course was, he played it very conservatively. He took care of the par 5s, and that was usually good enough to get the job done. So sort of take a little bit of a leaf out of his book."
Sounds simple enough, right? Whatever McIlroy is doing, it's working. In particular on those long par 3s in which he made an unexpected three birdies. Those came on putts of 13 feet on No. 14, 15 feet on No. 17, and 55 feet on No. 3, which sparked a run of five straight birdies. The 31-year-old was particularly proud of the two tee shots on 14 and 17 as he played Bay Hill's back nine first.
"The two shots—because they were all into the wind—so the two 5-irons I hit on 14 and 17, just little draws into the wind, flighted it the way I wanted to," McIlroy said. 'Those shots last week that I was trying to hit were missing the target 20 yards left. So it was nice to just see them coming out in the window I was anticipating."
McIlroy actually failed to birdie both par 5s on the back nine, but those par-3 bombs more than made up for that. At six under, he was one stroke ahead of Bryson DeChambeau in Thursday's morning wave.
While happy to get off to a fast start, McIlroy is also aware how difficult conditions can get here if the wind picks up. Last year, he also opened with 66 before shooting rounds of 73, 73 and 76 to finish T-4. Still, McIlroy feels confident around Bay Hill—due to his previous performances, his Tiger-approved course management, and some advanced stats that point to players like him and DeChambeau having a bigger edge than normal this week.
"Yeah, I've always felt comfortable here," McIlroy said. "I think that I saw a stat the other day that this course more than any other one the PGA Tour the correlation between strokes gained/off the tee and performance at this course is higher than anywhere else, and obviously myself and Bryson No. 1 and 2 in strokes gained/off the tee for the season and we both shot two good scores today."