News
Rory McIlroy takes the good and the bad of 2018 in stride as he tries to kick-start his summer at Wentworth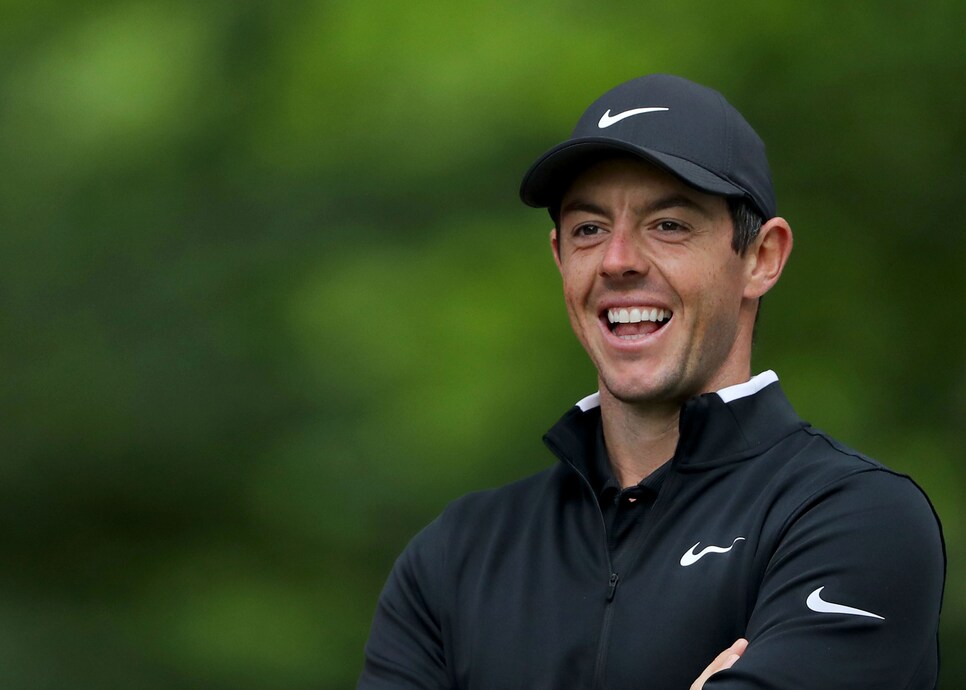 David Cannon/Getty Images
VIRGINIA WATER, England — His record in what the European Tour grandly views as its flagship event is "a bit up and down." Which is not quite accurate. "More down than up" would be a more precise representation of Rory McIlroy's past performances in the BMW PGA Championship at Wentworth. Four times in eight starts the Northern Irishman has prematurely driven off the famous Burma Road course, missing out on weekend play. But he does have a victory there back in 2014.
"This is a course where if you're not quite on, you can get frustrated easily," he said. "If you're playing well and you have the ball under control, it feels quite easy because you can hit fairways and hit greens and give yourself chances. So I think it magnifies either side of your golf game. Playing well, you can do great. But playing badly, it frustrates and it's hard to get out of that. So although I've had my fair share of bad play here, I still feel like I've played well enough to have some good memories and draw on some good experiences."
McIlroy's play over the last few months actually mirrors his experiences in this $7 million event, the first in the European Tour's Rolex Series for 2018 and the first tournament in which Ryder Cup qualifying points are multiplied by 1.5. His 13 stroke-play starts during the 2017-'18 PGA Tour and European Tour seasons have produced a mixed bag of results. One victory—the Arnold Palmer Invitational in March—and three top-three finishes on his home circuit balanced by a trio of missed cuts.
"The good has been very good, and the bad has been worse and more inconsistent than I would want it to be," he admitted. "Starting 2018 in the Middle East, the win at Bay Hill and getting myself into position at Augusta—they were all great tournaments and great weeks. But then I would like the weeks where I'm not feeling so good about my game to be times when I still have a chance or be there or thereabouts going into the last round—not weekends off. Just making the bad golf not as bad, that's the thing I've wanted this year."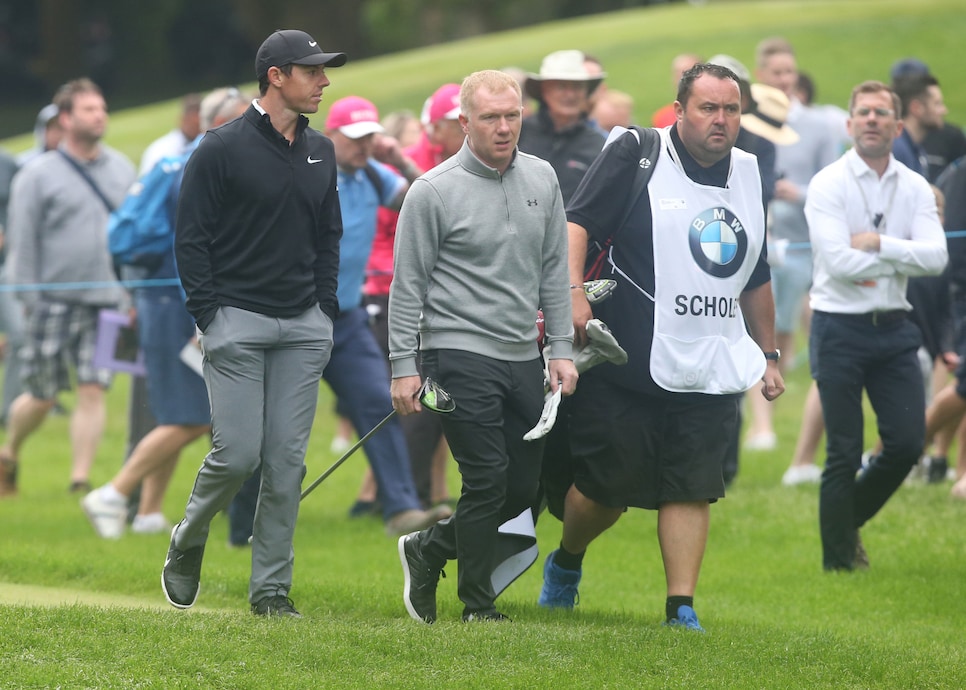 Blaming a swing that has, at times, been "out of sync"—his lower body outrunning his upper body led to him hitting six or seven balls left into lakes during his last two starts in the U.S.—McIlroy was keen to emphasize an overall contentment with his career so far. The acute disappointment of the Masters is also all but forgotten. Or so he was at pains to emphasize. Lest we forget, playing with eventual winner Patrick Reed in the final round, the four-time major champion could do no better than 74 and a T-5 finish.
"The further away an event gets, the more it is in your rear view mirror, the less you think about it and the more you are able to take positives from it," he claimed. "I played myself into the final group. I got it going on Saturday. But I didn't quite have it on Sunday. These things happen. It's not as if I had the lead. I was three-shots behind. It was always going to be a tough task to make that up."
As ever when McIlroy is presented to the U.K. media, the questions roamed widely, from the 29-year-old's attitude to fame and his reaction to the announcement of European Ryder Cup skipper Thomas Bjorn's vice captains one day earlier. The first, again like his recent play, provoked a "good and bad" reaction. Playing with former Manchester United footballers Paul Scholes and Teddy Sheringham ("my childhood heroes") was a definite plus. But the lack of privacy could be wearisome. "Everyone knows what you do 24 hours a day," he said.
On Bjorn's Ryder Cup appointments, McIlroy expressed an almost complete lack of concern—and more than a little common sense—over the number of assistants available to the Dane. The roles of Padraig Harrington, Graeme McDowell, Lee Westwood and Luke Donald, he said, were to help the captain more than the players. And what really mattered was who was hitting the shots on the course and holing the putts at the right time.
"If they can help Thomas feel more comfortable and be more decisive in what he is doing, they will have done a good job," McIlroy said. "They are all people he is comfortable with. And the guys he selected will all be appreciative of the opportunity. Down the road, they could take on a leadership role too."
The same could be said of McIlroy this week. Proverbially at least. After a missed cut. the famine, in his last start at the Players, he's due a feast.