Tour Life
Rory McIlroy shows off impressive trophy room, but needs to find a better place for his FedEx Cups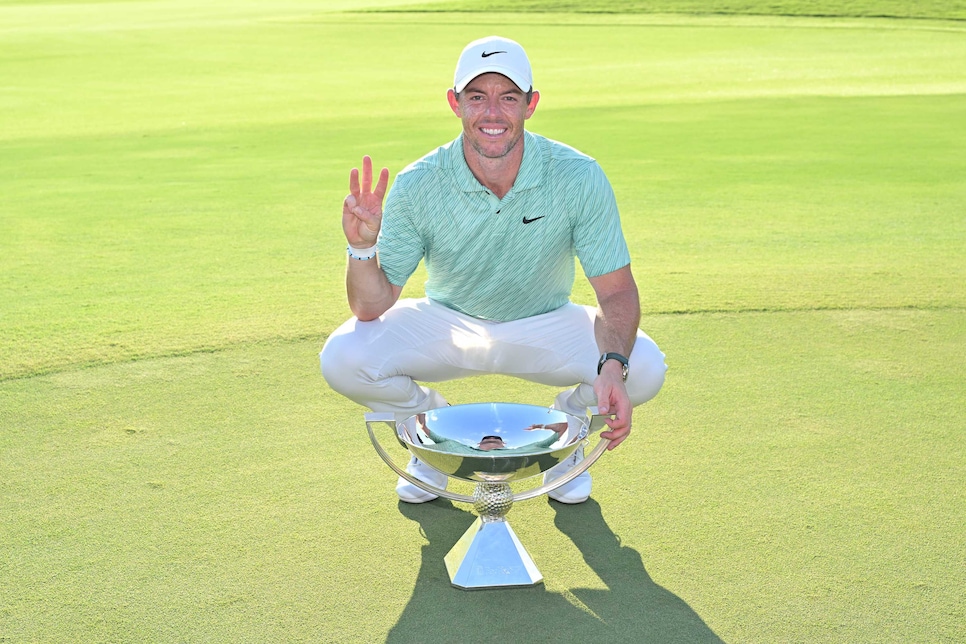 The thing about racking up trophies like Rory McIlroy is that you need a place to put them. So it should come as no surprise to learn the 23-time PGA Tour winner and four-time major champ has a beautiful room dedicated to his first-place prizes.
These awards come in all shapes and sizes, though, and the FedEx Cup presents a bit of a challenge with its bulkier dimensions. Not that anyone would complain about winning it—and the $18 million that comes with it.
To that end, McIlroy shared that he received his record third FedEx Cup in the mail—we're guessing it was shipped via FedEx—this week. And they look great together. They just also look a bit out of place where he put them:
Not the pool table, Rory! Think of the felt!
OK, so we're guessing McIlroy has a better spot to put those bad boys and he just had them temporarily lined up like that for a photo. Or maybe he just never plays pool.
Either way, that's a sweet-looking room with some impressive hardware. We can spot the U.S. Open trophy, some replica Ryder Cups, and even the CJ Cup, which isn't a cup.
We just wish we could see the rest of the room. Maybe a full tour another time, Rory. And maybe we can even get in a quick game of 8-ball while we're at it.