GOATs
Serena Williams shows off her trophy room, and, yeah, she's got more trophies than you do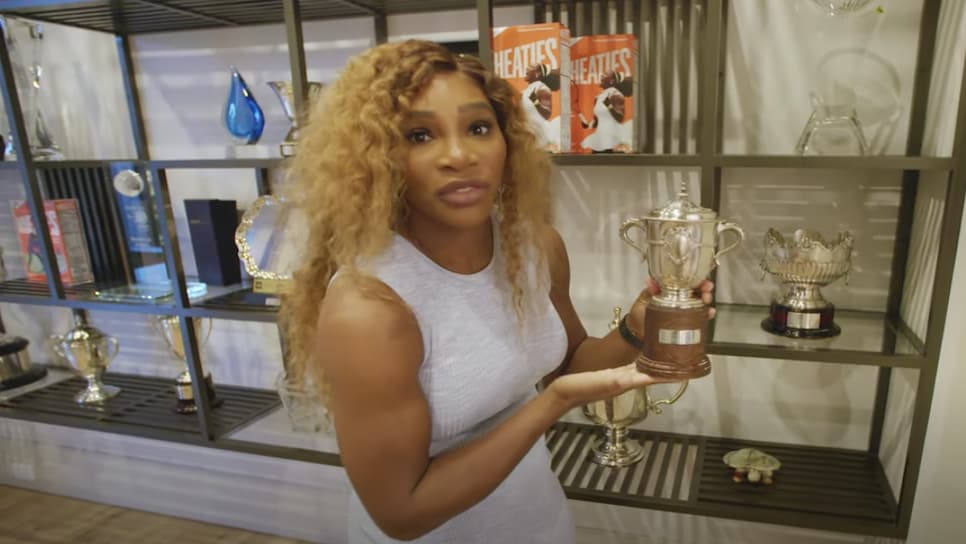 If you've ever wondered if it's tough for a superstar athlete to keep track of all their accomplishments, you got your answer from Serena Williams on Thursday: Yep, it is.
Williams, considered by most to be the tennis GOAT, has won 23 grand slam singles titles in her illustrious career, including one when she was at least eight weeks pregnant. What a legend. She's also won 14 grand slam doubles titles with her sister and two other grand slam mixed doubles titles. That's a lot of grand slams to keep track of.
So it shouldn't be too surprising that when Serena took people on a tour of her trophy room as part of a video with Architectural Digest, she stumbled over a few facts regarding her hardware. The funniest? Initially not remembering how many French Opens she's won. And she's "only" won three of those.
Anyway, check out the video of her showing off her Miami-area home, but if you want to get to the good part, fast-forward to the 3:18 mark.
As you can see, Serena has so many trophies she can't even begin to display them all in that room. But she has all the majors represented. And we love the absolute disgust in her voice when she realizes a runner-up trophy is in there.
"Yeah I see a second place trophy but I'm gonna put that one in the trash, it shouldn't be in there," Williams says. "We don't keep second place."
And that's why she's the GOAT.