The Loop
Rory McIlroy shares video of him hitting golf balls for first time since quarantine, is still really good at golf
Since the Coronavirus pandemic put the PGA Tour season on halt last month, we've heard a lot about Rory McIlroy's Peloton prowess. But when it came time for the four-time major champ to finally dust off his clubs while under quarantine to hit a few golf balls, well, the process was just like riding a bike as well.
McIlroy shared a couple videos on Tuesday of him practicing for the first time since we last saw him at the Players Championship in March. And in what should be mid-season, that flowing, powerful swing looked like it was still in mid-season form for the PGA Tour's planned June restart. Have a look: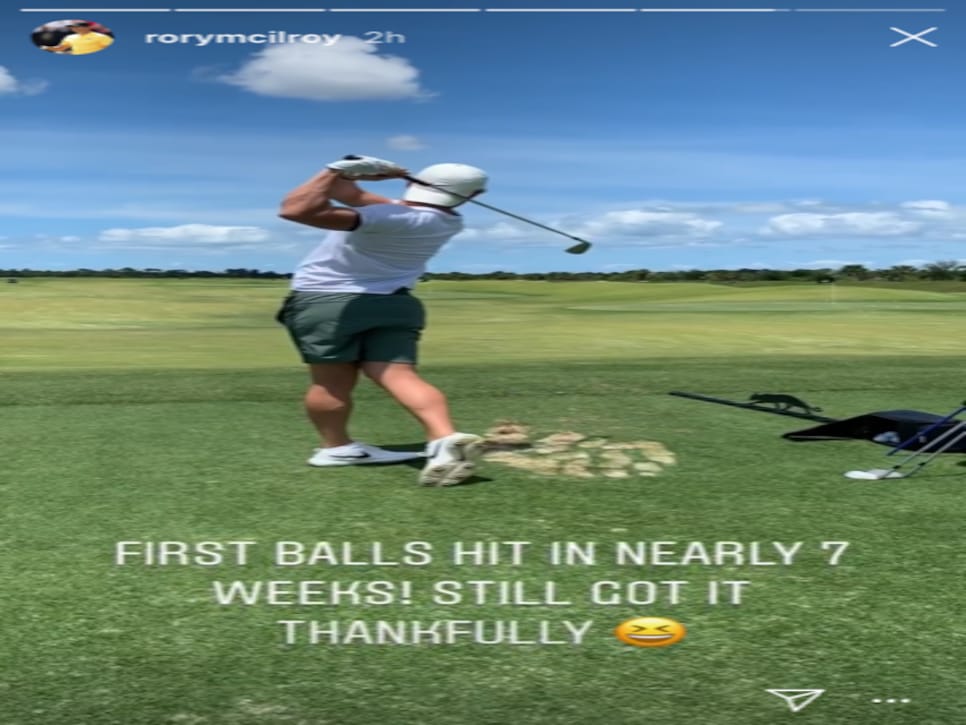 Man, is that a sight for sore eyes.
McIlroy's timeline of "nearly 7 weeks" seems to indicate it's the first time he's hit balls since an opening 72 at TPC Sawgrass on March 12. But the World No. 1 was happy to report, "Still got it thankfully."
Golf fans are thankful as well, because it looks like Rory will still be pursuing a green jacket this fall—instead of focusing on cycling for a yellow jersey.