News & Tours
Rory McIlroy resigns from PGA Tour board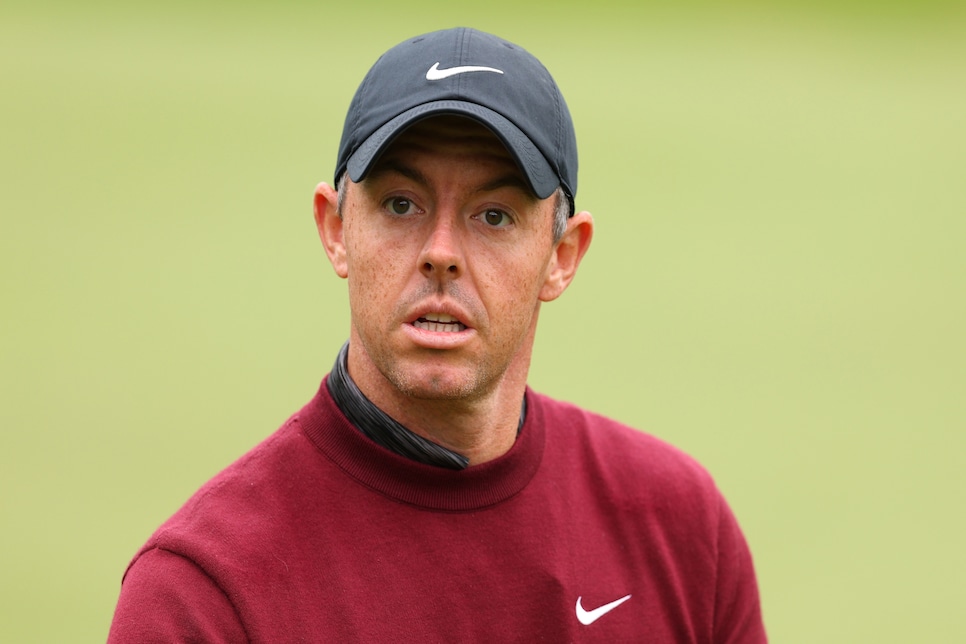 Rory McIlroy has resigned from the PGA Tour Policy Board, tour officials have confirmed on Tuesday. The move was first reported by the New York Times.
"Given the extraordinary time and effort that Rory—and all of his fellow player directors—have invested in the tour during this unprecedented, transformational period in our history, we certainly understand and respect his decision to step down in order to focus on his game and his family," PGA Tour commissioner Jay Monahan and Edward D. Herlihy, the board's chairman, said in the statement to the New York Times.
McIlroy, 34, served as the de facto face of the PGA Tour in its battle with LIV Golf, standing up for his tour in the absence of leadership and doing so because he believed it was the right thing to do. Along with Tiger Woods, he spearheaded a player-led initiative in the summer of 2022 that restructured and saved the tour from further player exodus. McIlroy admitted that putting himself out there in the game's civil war took an emotional and physical toll, a toll McIroy said he was still reckoning with this year.
So when the tour announced in June a surprising partnership with the LIV Golf's backer, Saudi Arabia's Public Investment Fund—a negotiation that McIlroy was not a part of—McIlroy conceded a sense of betrayal. "It's hard for me to not sit up here and feel somewhat like a sacrificial lamb and feeling like I've put myself out there and this is what happens," McIlroy said at the RBC Canadian Open a day after the framework agreement announcement.
Nevertheless, McIlroy continued in his position on the tour's policy board throughout the summer and spoke positively this week of the direction a now unified professional game could be going. "If you were in the middle of it, you would see that there's a path forward," McIlroy said. "It's just that no one on the outside has any details. Loose lips sink ships, so we are trying to keep it tight and within walls. I'm sure when there's news to tell, it will be told."
The news comes on the same day Monahan addressed his membership in a memo, asserting the tour's discussions with PIF remain ongoing despite rumors that they may be falling apart. "Progress has been deliberate given the complex nature of the potential agreement, and we will keep you apprised of the progress, with continued input and direction from your player directors and player advisor Colin Neville," Monahan wrote. However, there was no mention of McIlroy's departure. On Tuesday evening, Monahan wrote another memo addressing McIlroy's resignation.
"Rory's resignation letter, which he sent to the board late this afternoon, clearly stated that the difficult decision was made due to professional and personal commitments," Monahan wrote.
McIlroy is playing this week in Dubai in the DP World Tour's season finale. While saying nothing specific that would indicate he was about to step down from the PGA Tour Policy Board, McIlroy did offer this comment during a Tuesday press conference when asked about whether he enjoyed being involved that in highsight might have foreshadowed his decision.
"Not particularly, no," McIlroy said. "Not what I signed for when I went on the board. But the game of professional golf has been in flux for the last two years."