Crunching the Numbers
Another week, another PGA Tour money milestone in Rory McIlroy's grasp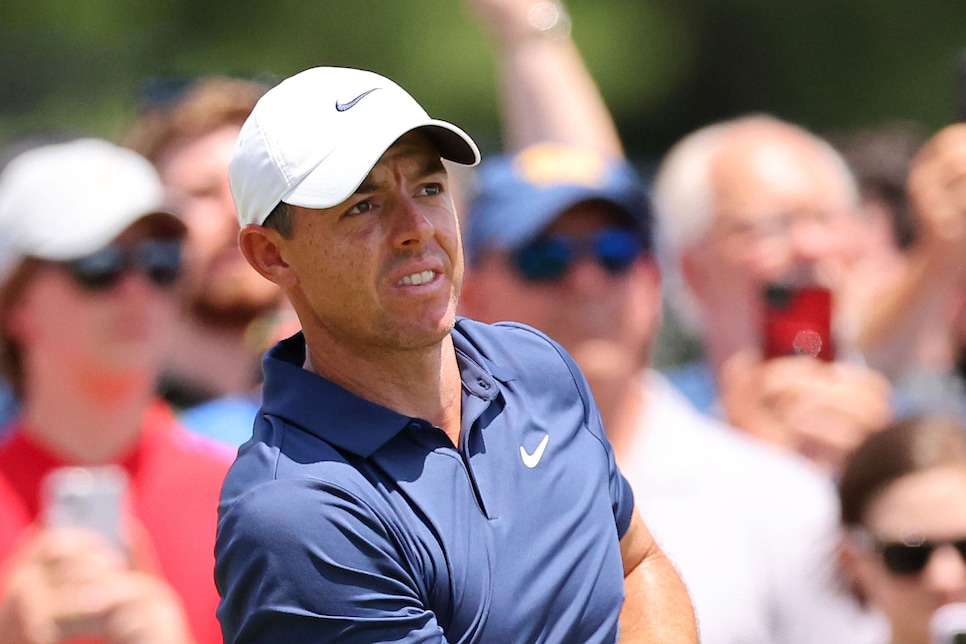 Heading into the final round of the Memorial Tournament earlier this month, we noted how a Rory McIlroy victory would have lifted him into rare territory on the PGA Tour. A win that week would have been his 24th career tour title, but it also would have come with a $3.6 million first-place prize money payout that would have lifted him past the $75 million mark in career PGA Tour earnings, making him just the fourth player to break the milestone mark.
Well, it didn't work out that Sunday for McIlroy—a closing 75 left him T-7—but with his finishes at the RBC Canadian Open (T-9) and U.S. Open (solo second to Wyndham Clark), McIlroy finally ran through the $75 million mark barrier last week.
Now fast forward to the final round of the Travelers Championship, where McIlroy starts the final round nine shots back of 54-hole leader Keegan Bradley. A victory would come with a similar $3.6 million given this is also a designated event … but that's asking a lot given how far back he starts Round 4, even after making birdies on five of the first seven holes of his round to only trail by four when Bradley teed off. But even just a solid finish now would allow the 34-year-old Northern Irishman to achieve a different money milestone. You see, McIlroy right now is fourth in all-time earnings, sitting $248,530 behind the player in third place, Dustin Johnson. Since DJ can only add to his totals at majors right now, having been banned from PGA Tour events for the joining LIV Golf League, McIlroy passing DJ this weekend would leave him ahead of DJ in perpetuity.
What does McIlroy need to overcome DJ? A solo 20th place finish earns him $265,000.
Should McIlroy accomplish that, there would remain two golfers still ahead of him on the all-time money list, both still a little far away for McIlroy to catch in the short term. No. 2 is Phil Mickelson at $96,572,310.
And No. 1, of course, is Tiger Woods, who is currently at $120,954,766. Woods passed $75M with his win at the 2007 BMW Championship, which was his 229th career tour start and his 60th career win. (McIlroy broke the $75 million mark in his 232nd tour start.) If McIlroy were to win on Sunday, he would still be $42 million behind Tiger in all-time earnings. Just how much is that in context? Well, McIlroy would have to win 11½ more designated events at the $3.6 million first-place payday to catch him.