News
Rory McIlroy on recent struggles: I'm not that far away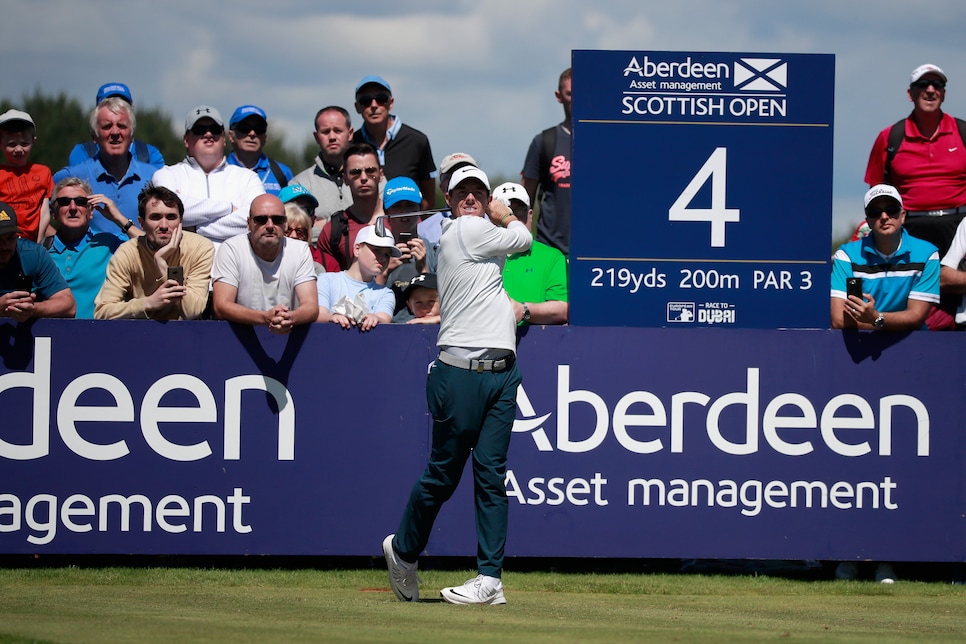 In a sense, it's unfair to claim 2017 as a "lost season" for Rory McIlroy. Two majors remain, as do the FedEx Cup (where the 28-year-old is the defending champion) and European Tour's Race to Dubai culmination. Conversely, due to various injuries and ailments, McIlroy's played just nine times in 2017, and has looked particularly rusty in his last four events.
Though it's unfair to validate assertions that his recent wedding or equipment switch are related to this play, there's no doubting McIlroy's putting is a concern. At the Travelers Championship, the Northern Irishman tried out multiple flatsticks throughout the week, and seemed content to use the final club selected at TPC River Highlands at last week's Irish Open. Alas, the dance floors continued to present issue, as he missed the cut at Portstewart Golf Club.
Nevertheless, speaking at the Scottish Open, McIlroy insisted that his confidence and game are intact.
"It's hard to sit up here and stand in front of a camera every single time and say to you guys it's close, because I sound a bit like a broken record after a few weeks," McIlroy said at Dundonald Links. "But really, it's not far away.
"I'm positive about it. I'm excited about my game. I feel like I'm doing a lot of good things."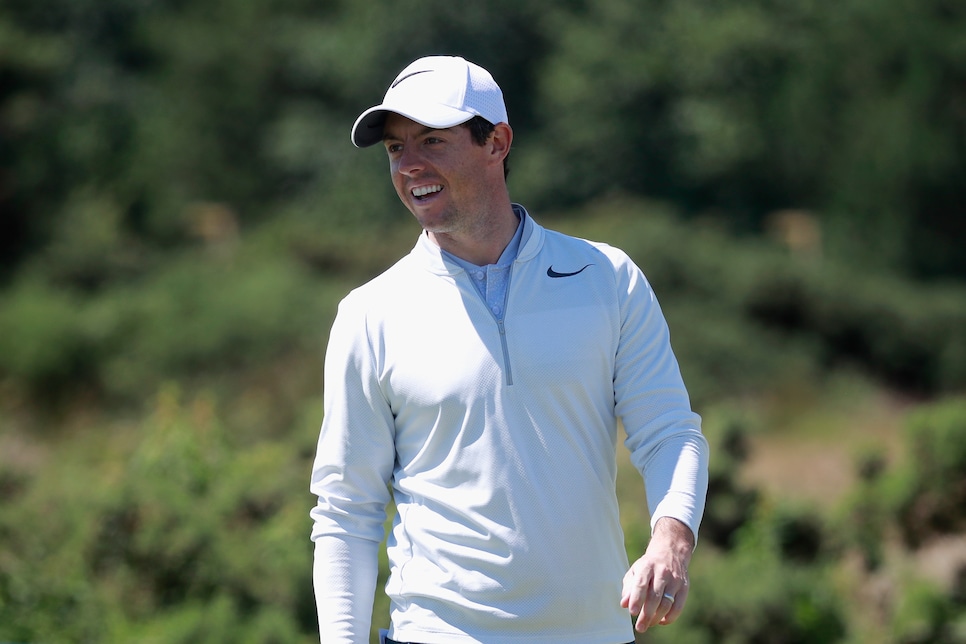 McIlroy, one of the favorites for next week's Open Championship, admitted he may be putting pressure on himself, though he maintains he knows it will come around.
"It's just putting it all together, not just for one day but for four days; and not just for four days, to do it week in and week out," McIlroy remarked.
And for what it's worth, any notions of a "lost campaign" were brushed aside.
"Still plenty of time to salvage the season, I guess," McIlroy said. "But I'd rather see that happen sooner, rather than later."