News
Rory McIlroy on Masters: "I truly believe it'll happen"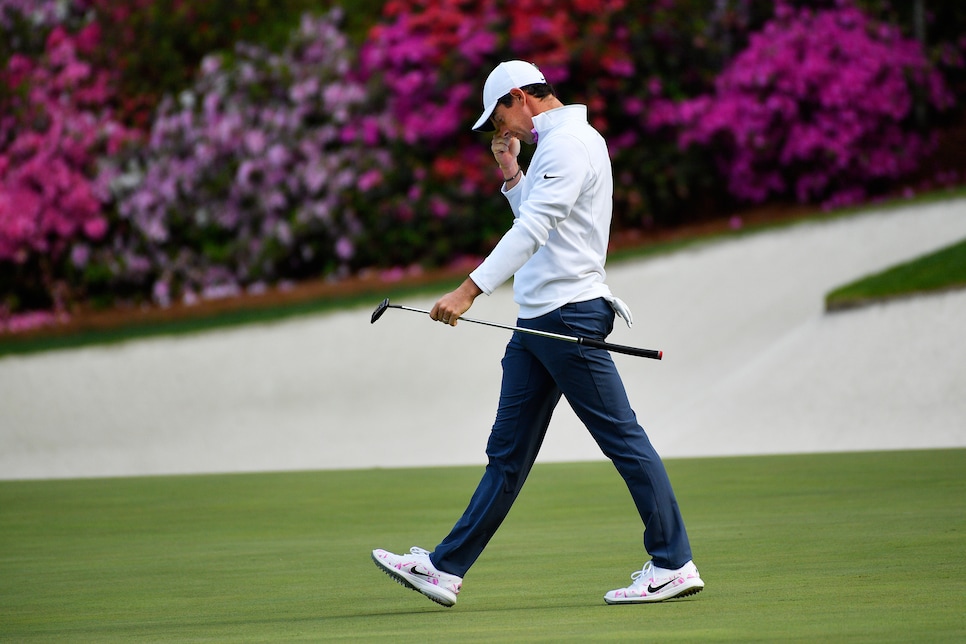 Rory McIlroy might be licking his wounds from his Sunday shortcoming at Augusta National. That hasn't wavered his self-conviction. The 28-year-old, whose 74 in the Masters final group put him in a distant fifth at this year's tournament, spoke with CNN regarding his performance at the year's first major. From the sounds of it, McIlroy is not beating himself up.
"It's been nearly a couple of weeks now," McIlroy told CNN, "and I've reflected on it and I view it as a very positive week. It's something to build on for the rest of the season. It didn't happen for me there but I feel with how my game is, and if I play the way I have been playing, it could happen for me another time this year."
If it was only a missed opportunity at a championship, perhaps McIlroy's miss would have brushed aside. Alas, not only is the Masters golf's premier event, it's the last hurdle for the Northern Irishman in his career Grand Slam pursuit.
Not that he's worried about it.
"It'll happen," McIlroy said. "I truly believe it'll happen.
"I play that golf course well enough, I've five top 10s in a row. I've given myself the chance, it didn't quite work out but the more I keep putting myself in those positions, sooner or later it is going to happen for me."
Although true, McIlroy hasn't exactly been in contention come the Sunday back nine in these outings. The closest he's come to a green jacket was in 2011, when he teed off on the 10th with a lead only to shoot a 43 and finish 11th. In 10 Masters appearances, McIlroy's best finish is a fourth-place standing in 2015, six shots back of winner Jordan Spieth.
However, to McIlroy, he's not crestfallen about the loss, but that he failed to make things interesting for Patrick Reed.
"I wasn't disappointed that I didn't win," McIlroy said. "I was just disappointed that again, I didn't put any pressure on the leader. If I had have just put a little bit of pressure on, it might have been a different outcome."
Still, the 2018 campaign is only halfway through, and with three majors, the FedEx Cup and Race to Dubai, and the Ryder Cup on the horizon, McIlroy is not short on confidence.
"It didn't quite happen for me but my game is in good enough shape. I believe I can go to the next three majors with a lot of confidence in my game knowing that hopefully I'll have another three chances to get another major this year."