The Loop
Rory McIlroy is in full control of his game, and this PGA
LOUISVILLE, Ky. -- The 2014 version of Rory McIlroy is doing more than filling out his shirt.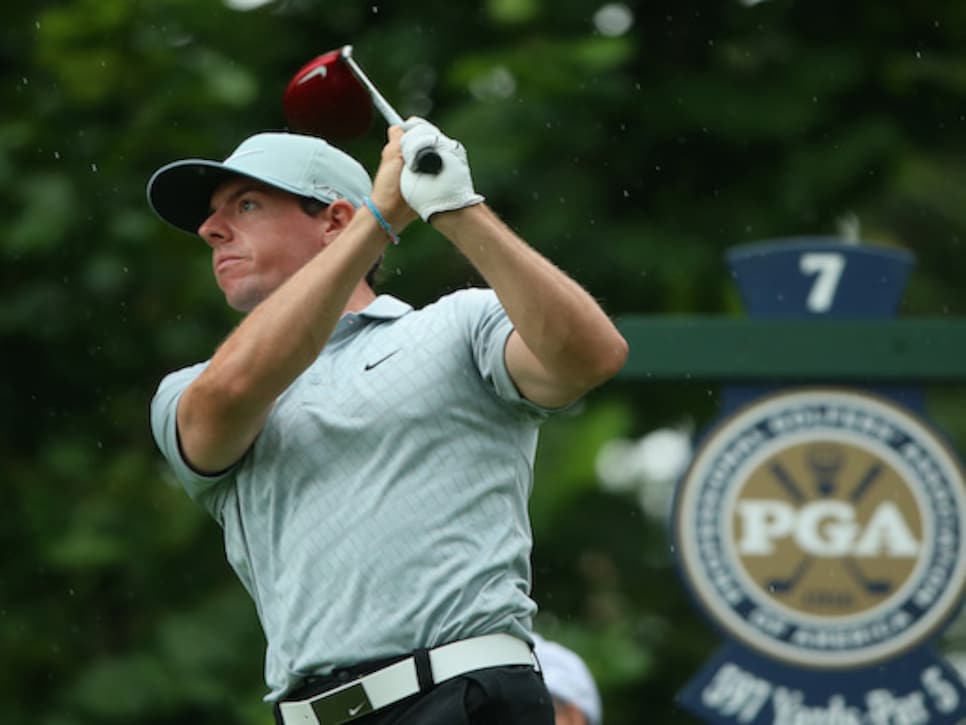 Even when you compare this McIlory to the one that reached No. 1 in the world in 2012, the differences are striking.
Two years ago, McIlroy won with dominating performances at the PGA Championship, Deutsche Bank and Barclays. But he also vanished on the weekend at the Masters and British Open and missed the cut at the U.S. Open.
This time, he's in the middle of one of the best driving displays in recent tour memory, and he's following bogeys and doubles with birdie runs.
It happened again in a rainy second round at Valhalla, when McIlroy stabilized after two scratchy bogeys to shoot 67 -- the second lowest score of the day.
"It was pretty scrappy, to be honest," said McIlroy, who is trying to become the first player to win two majors in a streak of three consecutive victories since Tiger Woods did it in 2006. "I scored well, but the golf wasn't quite as pretty as yesterday. I think if you take the round as a whole, 67 is a fair reflection of how I played. I missed a couple of birdie chances. I missed an eagle chance on 7, but then I made a couple of really good up-and-downs on some other holes."
That is a far distance from the conversation after one round at the British Open, when the speculation was about how McIlroy would snap out of his "Friday funk" habit of following strong first rounds with blow-ups in the high 70s. He would proceed to shoot 66 and blitz Royal Liverpool to the tune of 17-under for his first claret jug, followed by consecutive rounds of 66-66 on the weekend to take the Bridgestone Invitational away from Sergio Garcia.
The key to "keeping the pedal down," as McIlroy said after his Thursday 66, has been his confidence with the driver. On Friday, he split the fairway with a 311-yard drive on the par-5 18th, then hit 4-iron to 20 foot to set up an eagle that would give him the outright lead for the first time at 8-under. He similarly abused the 600-yard 7th hole with a 296-yard tee shot and a 242-yard 5-wood to eight feet. McIlroy has hit 20 out of 28 fairways over two rounds and is averaging 296 yards per drive, second in the field.