The Loop
Rory McIlroy had ONE bad week the entire 2013-14 golf season and it wasn't even all his fault
Rory McIlroy has always been labeled a streaky golfer. The difference now is that instead of alternating between good and bad performances he only seems to fluctuate between good and great.
McIlroy, 25, wrapped up his season on the European Tour with a T-2 at the DP World Tour Championship. He had already sewed up the season-long Race to Dubai title and $1.25 million bonus without even playing in the tour's first three playoff events.
Two months ago, the World No. 1 finished an even more impressive campaign on the PGA Tour. McIlroy was nipped in the FedEx Cup Playoffs by a red-hot Billy Horschel, but his $8.2 million in non-bonus earnings led the tour.
Aside from the money, though, McIlroy's results on the world's two biggest tours in 2014 stood out for their remarkable consistency. McIlroy may not have been sharp in every round -- his Day 2 struggles were well documented -- but he really struggled just once the entire season.
McIlroy shot 74-69 to miss the cut at the Irish Open and even that performance came with a built-in excuse. McIlroy was jet-lagged from flying to Ireland from the previous week's U.S. Open and his clubs didn't show up until Wednesday after the airline lost them for a couple of days.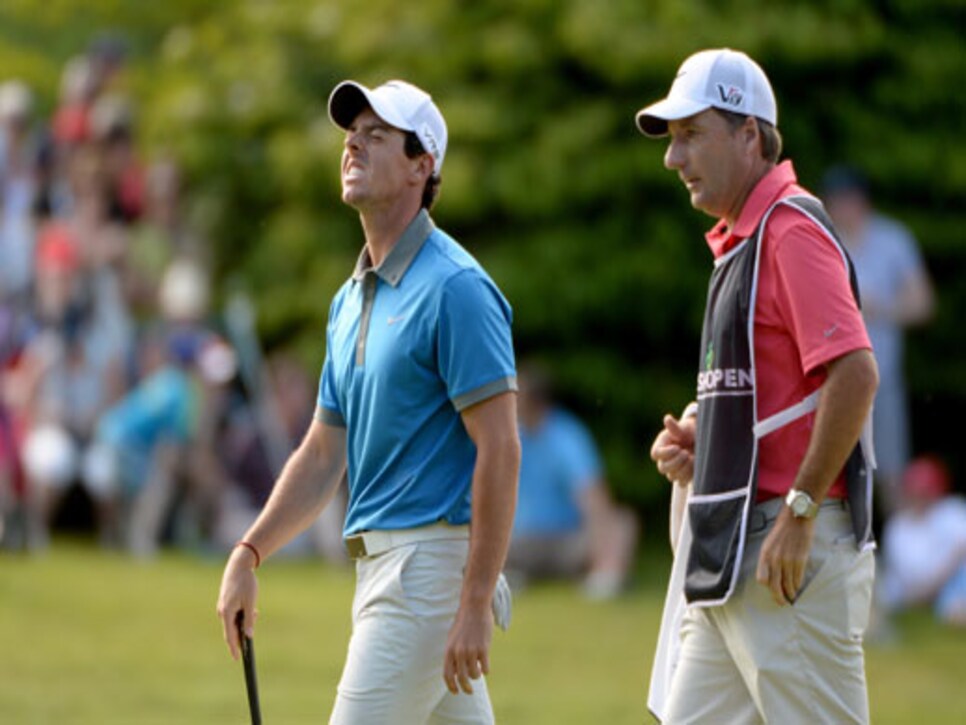 That's it. One bad week. And it wasn't even that bad. And it wasn't even all his fault.
Overall, McIlroy played in 24 events. He finished in the top 25 in every tournament other than the Irish Open and racked up 17 top 10s and four wins, including two major championships and the Euro Tour's flagship event, the BMW PGA. Isolating his PGA Tour performance, McIlroy finished in the top 25 in all 17 starts and in the top 10 on 12 of those occasions.
Placing McIlroy's 2014 among golf's all-time great seasons isn't a stretch when you consider that kind of consistency. Of course, it's not quite Tiger Woods' 2000 campaign (nine wins, three majors, 22 of 22 top 25s and 19 of 22 top 10s), but what is?
In contrast, McIlroy had 27 top 10s and 38 top 25s in 70 career PGA Tour starts entering this season. The weeks in which he's on his game have always impressed, but now his ability to play solid golf even when he's off has brought him to another level.
Wherever McIlroy makes his PGA Tour return in 2015, he'll arrive with 17 straight top 25s, having won two straight majors, and having had one straight all-time great seasons. How's that for streaky?