DP World Tour Championship
Watch Rory McIlroy defy his caddie's plea and (successfully) play shot off rocks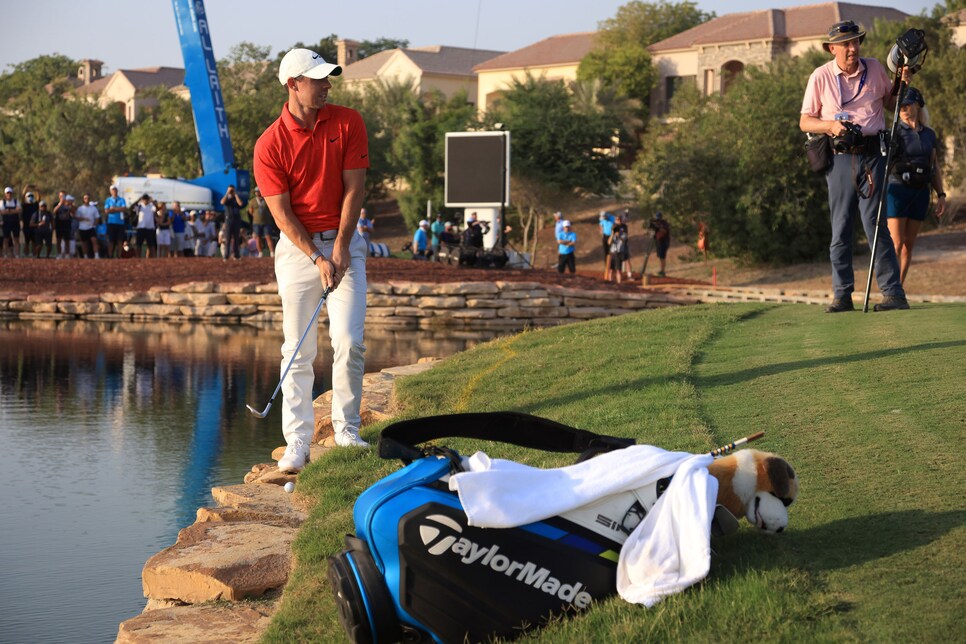 Rory McIlroy holds a one-shot lead heading into the final round of the DP World Tour Championship in pursuit of winning the $3 million first-place check and becoming the first golfer to win the European Tour event three times. And he does so despite making a risky play down the stretch of his third round Saturday at the Earth Course at Jumeirah Golf Estates in Dubai.
McIlroy was tied for the lead at 14 under with Sam Horsfield playing the par-3 17th hole when he pulled his tee shot, the ball bounding toward the water surrounding the green. Somehow, the ball wound up stopping on the large flat rocks that separate land and water.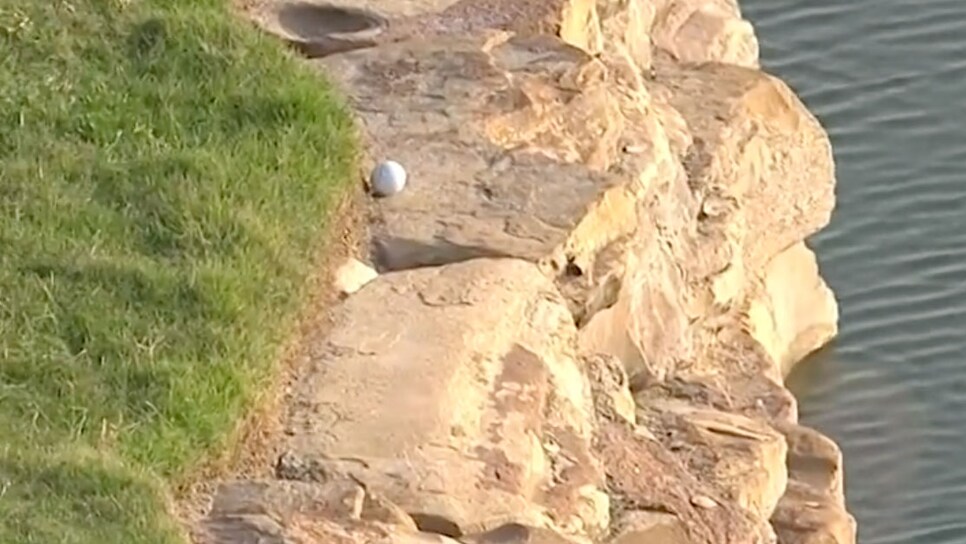 Suffice it to say, McIlroy had a decision to make. He could play the shot, which was inside the yellow hazard line demarking the penalty area, or take a drop. The risk, of course, of playing off the rocks is the uncertainty of how the ball wound react. It could hit the turf in front of the ball and bounce backward into the water. Or he could hit the ball too hard and skull it over the green into the water, too.
From the moment he walked to the green, however, McIlroy looked determined to play the ball as it lied, even as his caddie, Harry Diamond, attempted to convince him otherwise.
"Yeah, Harry was pleading with me not to hit it. 'Just go back, we can make 4, we can make 4 at the last,'" McIlroy said afterward. "It was reminiscent ... I missed the second hole in Boston right a couple years ago [2020 Northern Trust] when I was playing with Tiger, and I was trying to hit it out of the hazard, similar sort of thing and went straight into the water. Harry and I were both thinking of that when we were looking at it."
McIlroy went for it, the ball running past the hole on to the fringe of the green. It set up a 45-foot putt to save par, which McIlroy just missed. A bogey wasn't the heroic score he was hoping for, but it wasn't the disaster that Diamond feared.
On the par-5 18th, McIlroy made birdie to get back to 14 under, and when Horsfield bogeyed the home hole, it gave Rory the one-shot edge he takes into Sunday.