The Loop
Rory McIlroy didn't win every award in 2014 after all, still trails Tiger 2-0 in one particular honor
Rory McIlroy won two major championships, finished in the top 25 in every PGA Tour event he played, and swept all of golf's player of the year awards. But it wasn't enough to earn Sports Illustrated's Sportsman of the Year for 2014.
Instead, that honor went to another 25-year-old star, Madison Bumgarner, who led the San Francisco Giants to their third World Series title in five years. Wait, that's it?!
Oh, he won both his World Series starts and added a five-inning save in Game 7? And he allowed just one run in 21 innings and had a 1.03 ERA in 52.2 innings in what many called the greatest postseason pitching performance of all time? Getting better. Oh, according to his dad, the left-handed hurler plays golf as a righty? Fine, fine. Give him the award.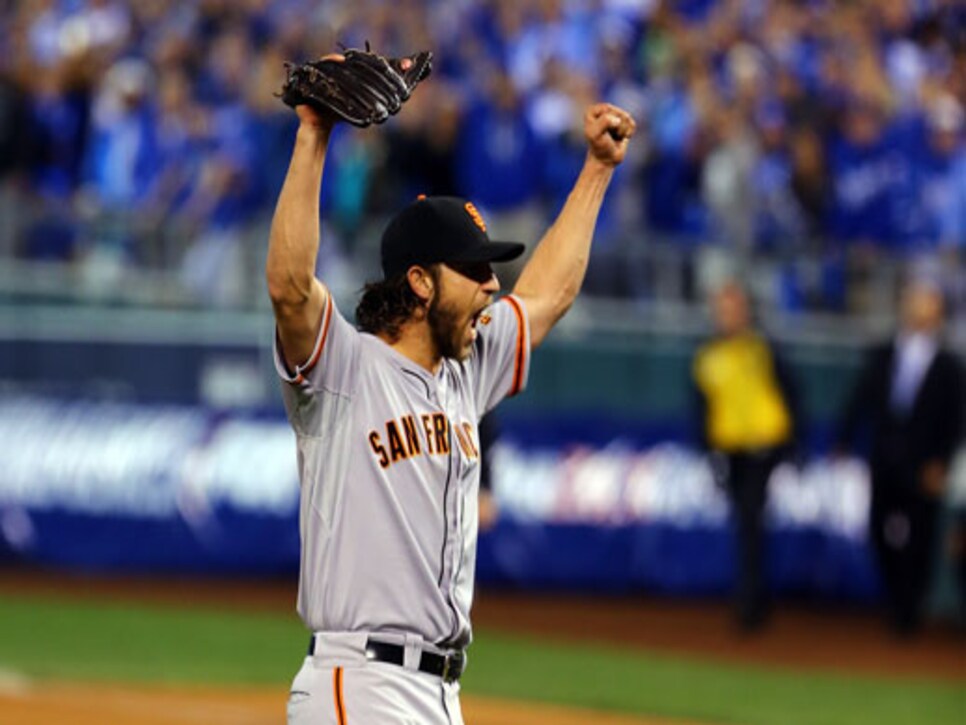 Bumgarner beat out McIlroy and other nominees like Russell Wilson, Michael Sam, Mo'ne Davis, and Tim Howard. SI golf writer Alan Shipnuck, who pushed for McIlroy, was disappointed when he heard the news.
Subjective awards are always open to debate and comparing athletes from different sports makes things even trickier. But before you cite an anti-golf bias, know the sport has had a fair share of winners through the years, especially before 1980: Arnold Palmer (1960), Ken Venturi (1964), Lee Trevino (1971), Jack Nicklaus (1978), Patty Sheehan (1987 -- one of eight co-winners), and Tiger Woods (1996 and 2000).
So, there's hope for you yet, Rory. Just win three majors next year and you should have a better chance.