News
Rory McIlroy clarifies U.S. and British Open comments: "I'm a proud winner of both"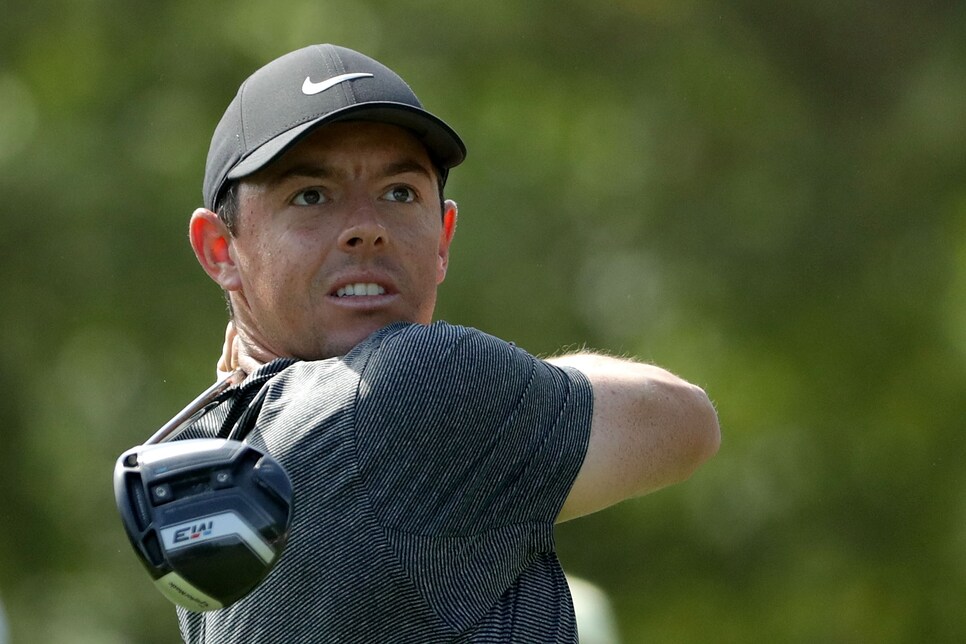 Rory McIlroy's candor and outspokenness are a welcomed respite from the banalities regurgitated by the modern professional athlete. Unfortunately, that frankness sometimes lends itself to unwanted headlines. Such as Wednesday, when the four-time major winner said the Masters is the only tournament that matters. Certainly many in the game assert Augusta National holds an importance over the rest of the sport, but the remarks were surprising, considering McIlroy is both a U.S. Open and Open Championship winner.
Following his opening-round three-under 68 at the Wells Fargo Championship, McIlroy clarified those comments, trying to erase any aspersions directed to those tournaments.
"I didn't mean it like that at all," McIlroy said at Quail Hollow. "I meant like I sort of was trying to say like if you look at where the U.S. Open and the Open were compared to the Masters 50 years ago, they were bigger golf tournaments."
According to McIlroy, he was merely trying to convey the growth and expansion experienced by the Masters over the past 50 years, as well as its reach.
"I feel like the amount of time between the last major of the season, the first major of the season, the hype, the eyeballs, the everything, I think it's just a slight—it's just a notch above the other ones," McIlroy said. "I don't know if that's because we return to the same venue every year and there's a nostalgic feeling for everyone because of that, but that's what I was trying to say."
That the Masters is the only thing standing in the way of a career Grand Slam for McIlroy likely amplifies those sentiments. Nevertheless, he said it doesn't subtract from the merit of golf's other premier events.
"I care deeply about those other ones. I'm a proud winner of both of those tournaments," McIlroy said. "I wasn't trying to be disrespectful at all. I was just trying to say that from where those tournaments were in stature in this game to where now the Masters is, I feel like the Masters has replaced those two tournaments. And that's not to take anything away from the PGA as well. I just think it stands alone in terms of the four majors and that's all I was trying to say."