News
Yes, Rory McIlroy mentioned the YIPS in explaining his most recent putter switch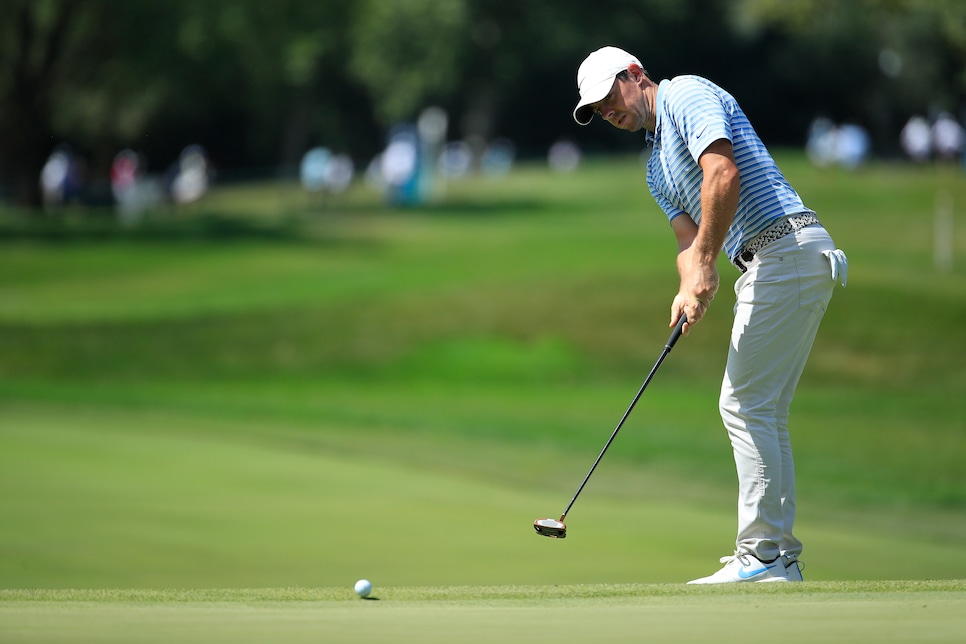 (Andy Lyons/Getty Images)
McIlroy has made seven starts since the tour's resumption in June and doesn't have a top-10 finish, which is the longest the Ulsterman has gone without a top 10 since a stretch from the end of the 2017 season and the start of the 2018 campaign.
Where McIlroy has struggled recently has been his putting (though a rare off week with his driver was the reason for a T-65 finish at The Northern Trust). But Rory has actually gained strokes on the greens through 36 holes at Olympia Fields, even as he switched putters before Friday's second round. He went from a TaylorMade TP Soto blade to the same TaylorMade Spider X Copper mallet he used in all four of his wins in 2019, including the WGC-HSBC Championship in the fall part of the 2019-'20 season.
After his second-round 69, McIlroy was asked about the equipment change, and had an honest answer that may have included the dreaded 'y' word.
McIlroy went on to elaborate a little more, and clarified that, maybe he didn't truly yip his putt on the 13th hole yesterday.
"It wasn't a yip, but it was a tentative, very—just not a good stroke, and sometimes with the blade I get a little indecisive or a little unsure of my aim and then during the stroke—especially you get one of these little slippy left-to-righters; at the last minute, don't miss it right, and then you put the right hand into it.
"I actually putted OK after that and holed some good ones coming in, but I just didn't feel comfortable, so going back to something that I've putted well with. And I've had [the mallet] here with—I've traveled with it the last few weeks. Obviously the blade went back in the bag last week, but I still had the Spider with me, but I just thought after yesterday and how dicey the greens are, something where you're just a little more sure over it is better."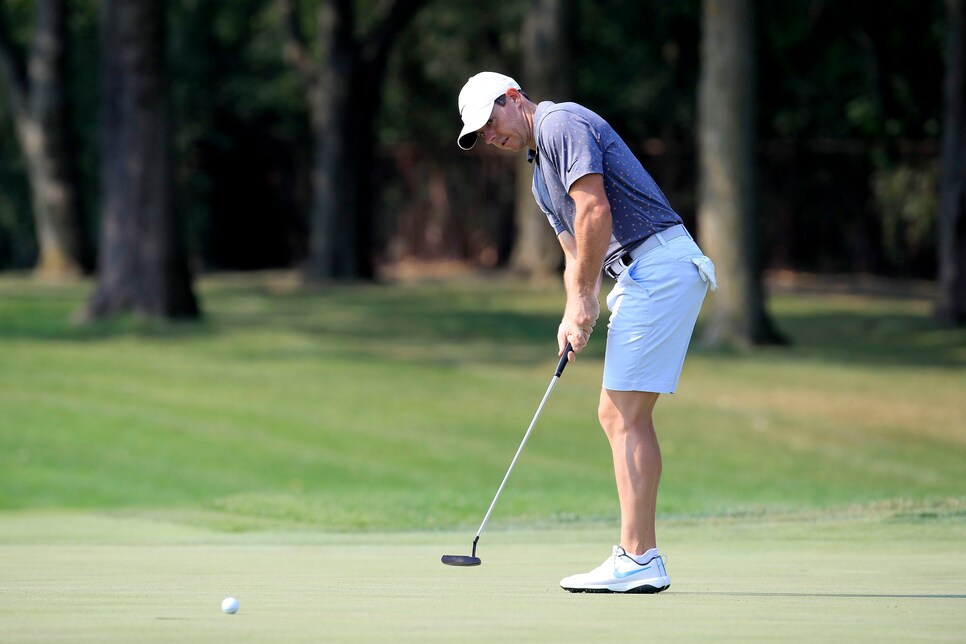 Rory McIlroy putts during a practice round (using his blade putter) before the 2020 BMW Championship at Olympia Fields Country Club.
Andy Lyons
RELATED: Day 2 BMW Championship 2020 takeaways: Rory McIlroy is loving the tough setup
The 31-year-old is still ranked only 38th in the field through two rounds in strokes gained/putting, per FantasyNational.com, but he looked a little more confident Friday on these difficult greens at Olympia Fields.
It's scary to think what would happen if McIlroy really figures out his putting stroke. Though we've seen that version of the four-time major winner before, and we know the dominance he's capable of. Maybe we're on the verge of seeing it from him for the first time since the tour's return.