News
Rory McIlroy (67) gets off to the start he was looking for at the BMW PGA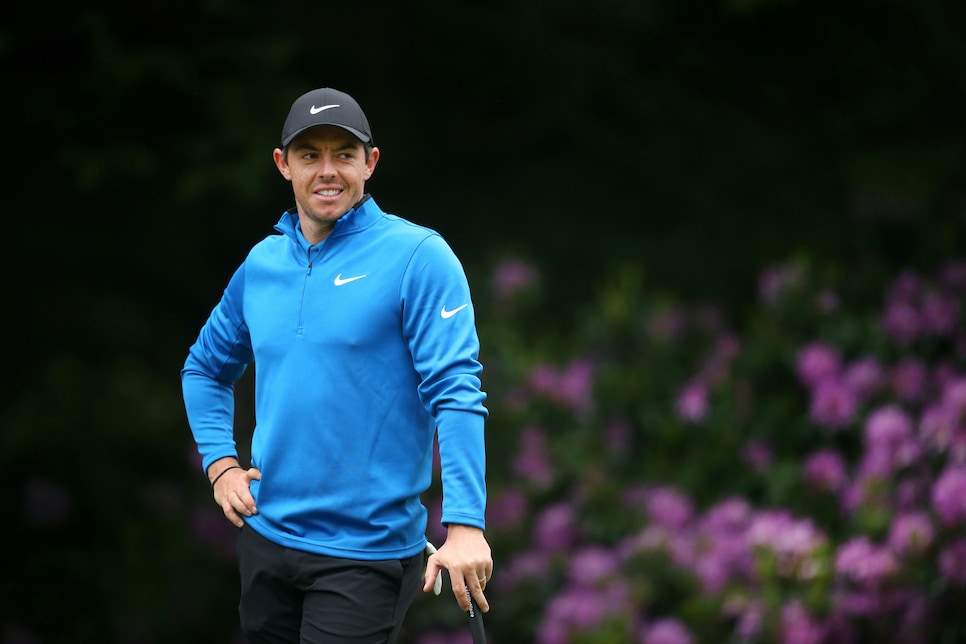 Alex Pantling/Getty Images
VIRGINIA WATER, England — The finish wasn't exactly what he had in mind, but Rory McIlroy walked off Wentworth's 18th green quite happy with his day's work. An five-under 67, to open the BMW PGA Championship left the Northern Irishman two shots off the lead of Lucas Bjerregaard and one back of Dean Burmester and Darren Fichardt, a comforting notion that more than made up carding only pars on the finals two holes, a pair of par 5s that are scoreable.
"I think I did everything pretty well," said McIlroy, who was disturbed by an errant camera click as he hit his approach to the 18th green. "It was good to see golf like that. It was good to see the shots that I hit, and the drives that I hit, I put in play a lot more. Still hit a couple of loose shots out there, but I guess you can't expect perfection all the time. You have to sort of take it as it is.
"I drove the ball much better and put the ball in play off the tee a lot more than I've done the last couple of weeks, so that's been really good. I thought I gave myself a lot of chances. I took most of them. A little frustrated I couldn't get a birdie or two out of the last couple of holes, but overall, a really good start."
Perhaps more ominously for his companions on the leader board, McIlroy was making very positive noises about his sometimes-maligned wedge play.
"That's something I've tried to work on continuously over the course of the last 12 months, trying to get that better," he said. "Any time I had a wedge in my hands today, I felt like I had a realistic chance for birdie. If I can keep doing that and if I can keep putting the ball in the fairway like I have been, that's really positive signs going forward."
Even the mis-timed click that led him to push his ball into the trees well right of the final green—the ball bounced back into the fairway—and the three-foot putt he missed for what would have been his eighth birdie of the day provoked only a philosophical response.
Asked whether the glare he shot back at the miscreant photographer would have resulted in a "dead body" out in the fairway, McIlroy could only laugh.
"I wouldn't say dead," he said. "We all make mistakes. I'm sure he didn't mean it."
Spoken like a man pleased with his day.