News
Rocco Mediate goes off on complaints about U.S. Open course setup, 'made me want to throw up'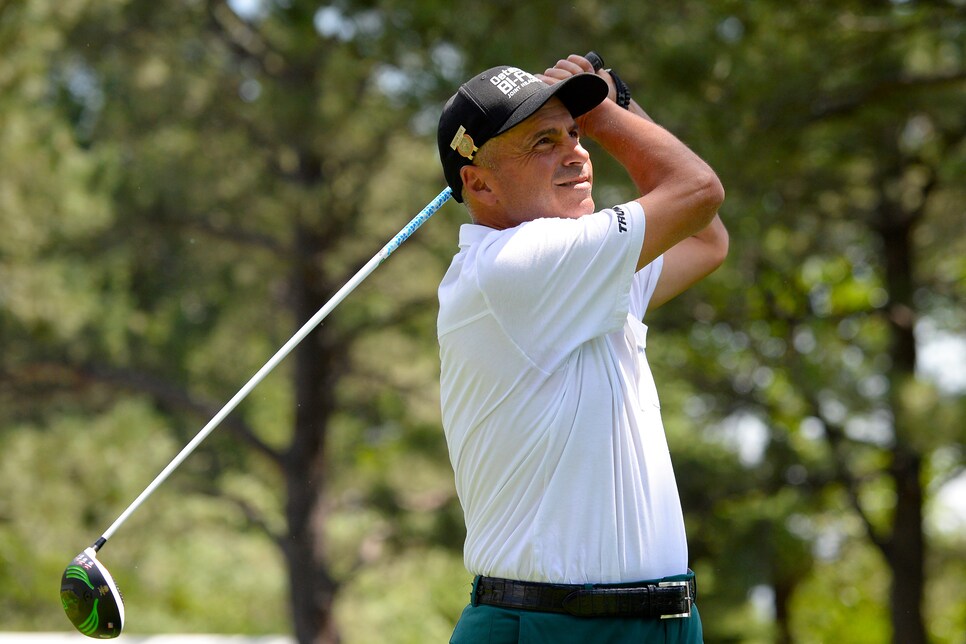 COLORADO SPRINGS, Colo. — Rocco Mediate, an early co-leader in the first round of the 39th U.S. Senior Open, is a big fan of USGA championships as well as the USGA setups of its courses.
The subject of the organization's course setup at the 118th U.S. Open at Shinnecock Hills continues to linger in the news. Get ready for the topic to get a little more mileage after the 2008 U.S. Open runner-up went Vesuvian on his more youthful peers who struggled during the third round when freshening winds and firm greens made a few holes exceedingly difficult.
"Over the edge," was the popular working terminology.
Mediate said the criticism hurled in the direction of the USGA, "made me want to throw up," and noted that USGA courses are supposed to be different from—and harder than—the test players face week in and week out.
"Truthfully, it's all been a bunch of bulls---, what I've heard, complete horse sh--. I'll say it again if you want me to," Mediate said Thursday after shooting a two-under-par 68 on the East Course at The Broadmoor. "Here's the deal two weeks ago: If you don't like how it was set up, A) Hit better shots; B) Don't come. Don't come. Someone will take your place. It's real, real simple. Now you're getting me mad."
"They're talking about, well, you just shot 10 feet right of the pin, [and] rolled into the bunker. Hit it left of the pin, then, OK? Because everybody's got to play the golf course," said Mediate, who lost to Tiger Woods in a sudden-death playoff at Torrey Pines a decade ago.
"Let me ask you this question, too," he continued. "Remember the one about the golf course changed from the morning -- have you ever played one that didn't? Of course it's going to change. That's what it's supposed to do. Sometimes it can get softer in the afternoon. Sometimes it gets firmer.
"What I heard that week made me want to throw up, basically. Just shut up, play. Because I guarantee you that trophy, that beautiful trophy they give away, this week and two weeks ago, is way worth the crap you have to go through to win it. It is.
"I haven't done that yet, but it is. I had this much on it," he added, holding out his hand to signify his near-miss at Torrey Pines. "It was worth the try."