New Companies
Robin Golf delivers affordable golf equipment geared for beginners and casual players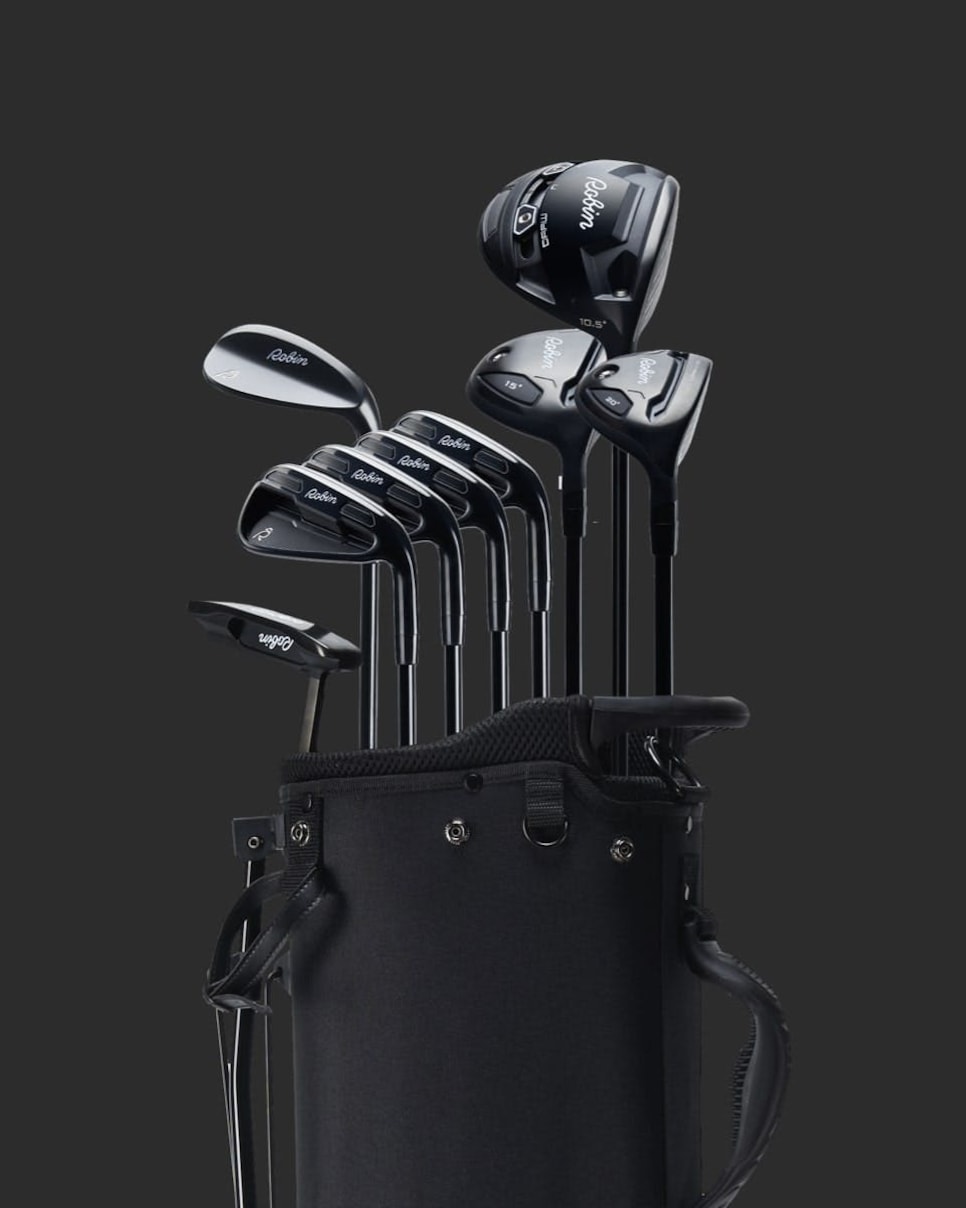 For beginning golfers, finding the right equipment can be intimidating. For one, money, but two: Where do you even start?
Andrew Marler—a former Division I golfer who now lives in Los Angeles—found that out, as he, like many others have done over the past couple of years, sought to introduce close family and friends to golf. He brought his wife, Ali, and brother, Peter, to a local retail golf store—and the experience was frustrating at best.
Peter and Ali had always wanted to update their garage-sales sets, so Andrew suggested they go to a big-name golf retailer—thinking it would be the easiest way for them to get new clubs.
"The pro met me and immediately started asking me things that as a beginner I didn't understand, 'What flex did I want in my shafts?' 'What loft did I play with the driver?' 'What bounce did I want in my wedges?' All things that were over our head," Ali Marler said.
"After a custom fitting session, he ended up pushing several top-of-the-line clubs (including a $550 driver), and when he was finished, the price tag came to about $3,000, which was completely out of my price range—and as a beginner, these were clubs I didn't need."
So frustrated by the experience, the family felt compelled to put their collective business, marketing and e-commerce backgrounds together to launch a business they felt would fill a void for beginners and casual golfers who didn't want to spend thousands of dollars on new clubs. After two years of brainstorming, Robin Golf, a direct-to-consumer equipment company, was founded last year, with a primary goal of providing affordable clubs.
"We're a founding team of beginner and skilled golfers," said Peter Marler, 35, who has an MBA from Stanford and a background in corporate strategy. "This allows us to have diverse perspectives on how to build a company today with all types of players in mind."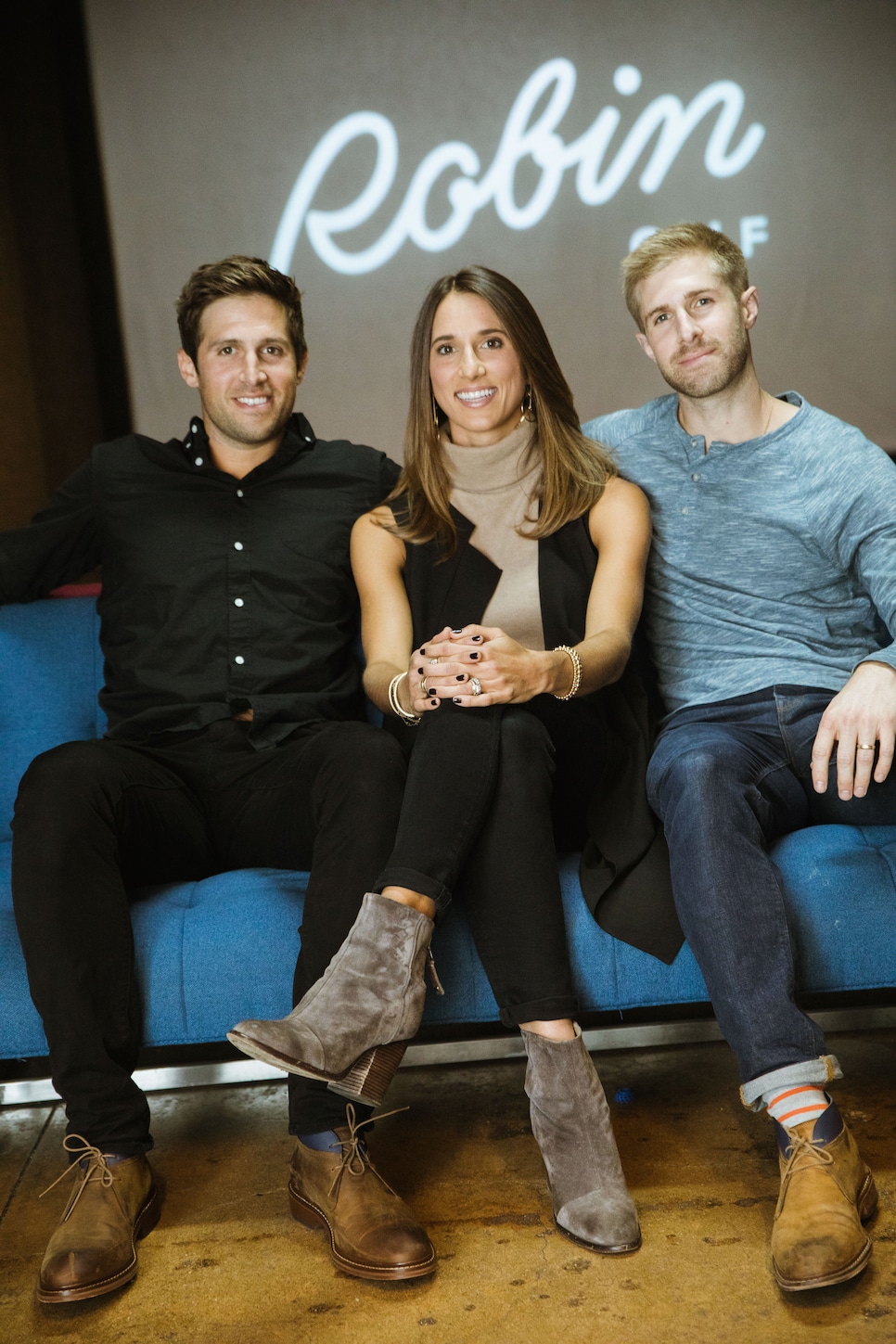 The Marlers shown here from right to left: Andrew, Ali and Peter.
In an equipment landscape that can seem cluttered with flashy marketing and high prices, Robin Golf aims to simplify the process. The concept is simple: Focus on comfort, design, and style—and in a few clicks, like how you'd order a pair of glasses from Warby Parker, for example—you have a usable set. The company's "Essentials" set includes nine clubs (driver, fairway wood, hybrid, irons (5-iron, 7-iron, 9-iron, and pitching wedge), a sand wedge, putter, and the bag itself) with slight design variations depending on whether the set is for a male, female, junior or a player around a 10 handicap. The men's and women's sets are $699.00, and the junior set is $259. (The main difference in each set is lighter graphite shafts, smaller grips and higher lofts for women's clubs.)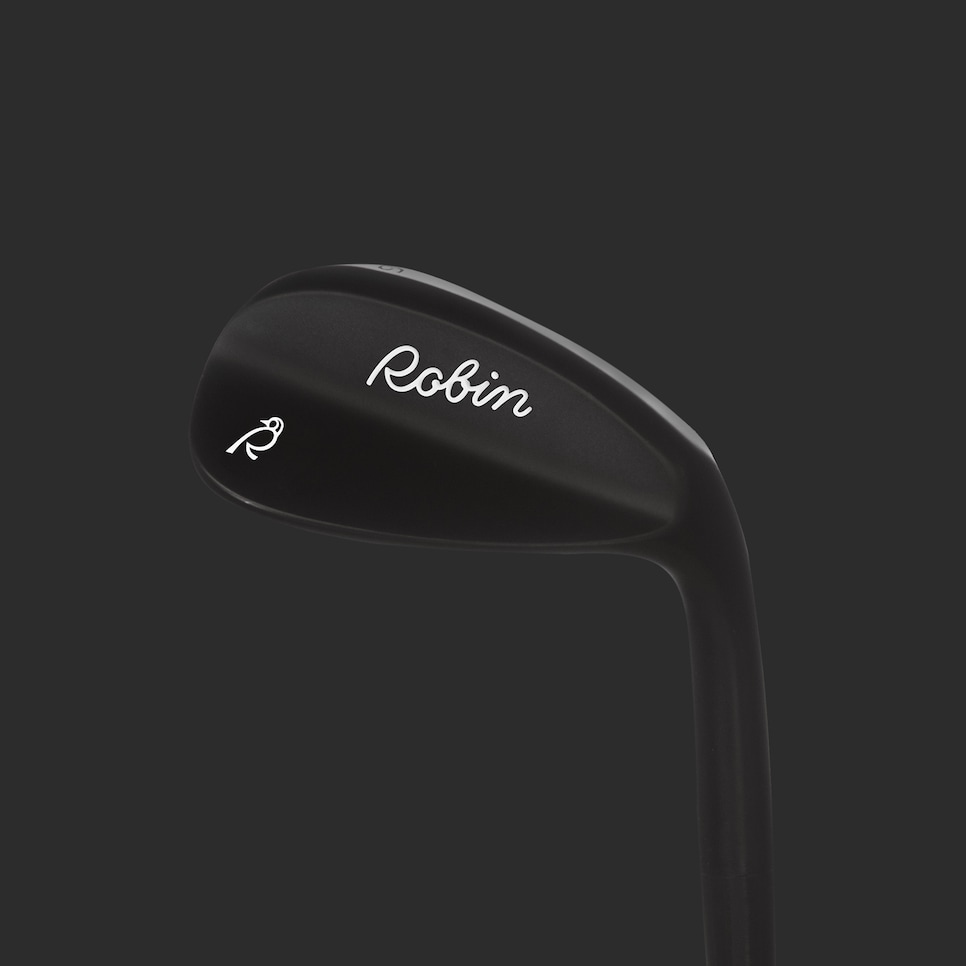 Each set includes a sand wedge, pictured here.
"In our research, we heard from women that they felt marginalized by the current golf equipment brands based on what's available to them in quality, color, name and performance," said Ali, a senior leader on Facebook's diversity and inclusion task force and a global marketing expert. "Thus, all of the clubs, regardless of the gender, are matte black."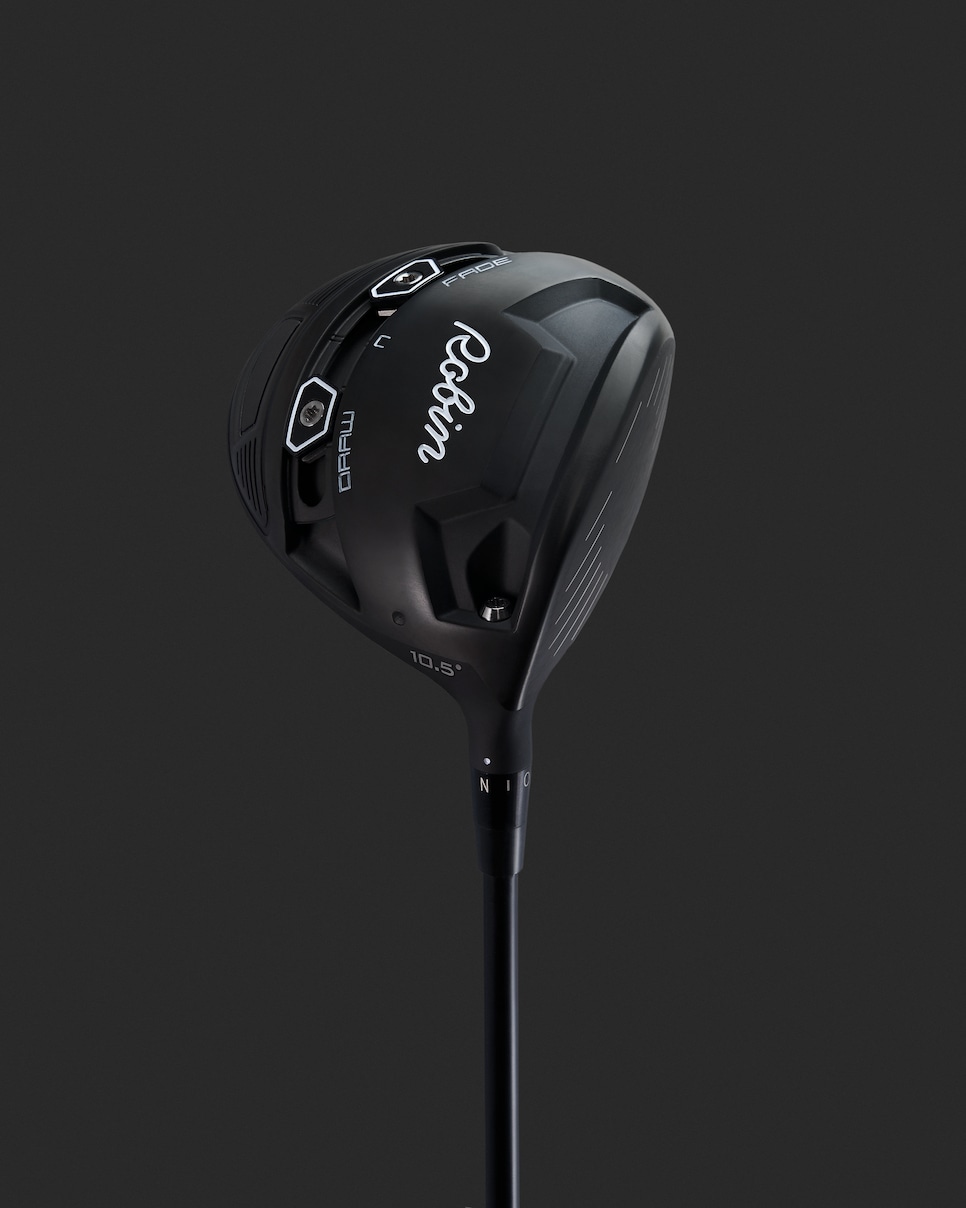 A shot of the Robin Golf driver.
riley kalbus
The Marlers said they hired a former executive from one of the major golf companies to help advise on how to source the manufacturing of the company's equipment. The equipment is made in Asia, the company says, and is assembled in the U.S.
The company also has a 90-day return policy and a 100-percent money-back guarantee, which gives customers the flexibility to try the clubs risk-free. "This was put in place to encourage adoption of people getting the fence of starting golf," said Peter Marler.
The Marlers' goal is to make golf more diverse and inclusive. Last summer, the company said it donated 5 percent of its sales to Black-led organizations in solidarity with Black Lives Matter, including Black Voters Matter Fund and Color of Change. The company also partners with Youth On Course—for every set the company sells, it sponsors one junior to play a round of 18 holes.
"Our goal is to crack open the culture of exclusivity in golf to make more people feel empowered to play," said Peter Marler.
Robin Golf partnered with fellow companies like Five Iron Golf to offer demo sets and Amazon to sell its junior clubs. "Our content features a diverse representation of people and of how the game can be played (on and off course)," said Ali Marler, Robin Golf's chief marketing officer. "When it comes to hiring and development, we retain a Stanford, California-based diversity & inclusion consulting group to help us build a diverse organization from scratch as we grow."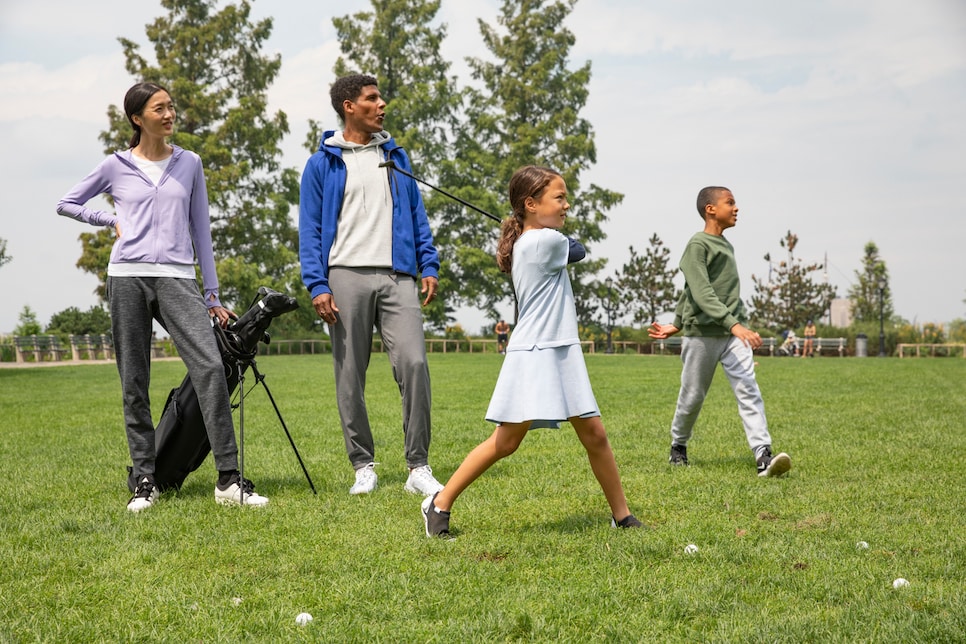 So far, the Marlers are happy with the results. Robin Golf says 80 percent of its sales have come from consumers 35 years old or lower (50 percent are women)—showing that its quick and easy formula is capturing that younger demographic.
Find the right club for your game with our new Hot List interactive: