Courses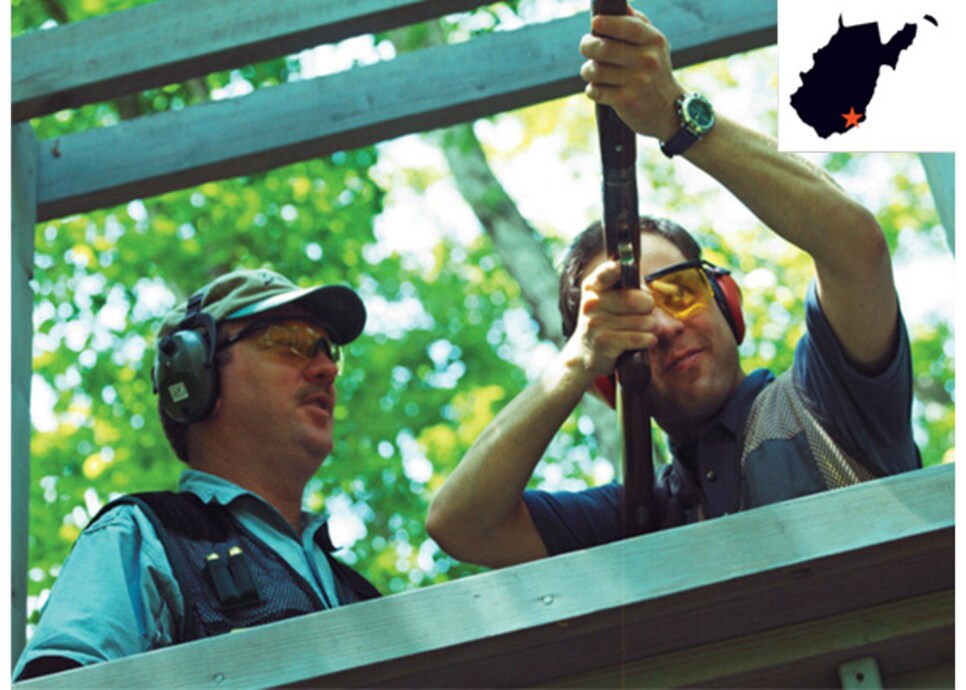 was the hour we spent atop Kate's Mountain at the Gun Club shooting sporting clays. I recommend clays over skeet and trap, because for beginners with a guide, the "birds"—actually florescent orange discs—happily break apart like fireworks if you shoot anywhere near them. My younger daughter Lauren was our best shot, although her advice for girls is to ask for the shoulder pad. The cost for a foursome is less than $300, and you get all the shooting you'd want. We also recommend the off-road adventure in a UTV that takes you across mountain trails and rock-bed streams at an amazingly fast 8 miles per hour. That's a bit pricier at about $650 for three (Mom bailed on that one), and you should opt for the rainsuit. We played the C.B. Macdonald classic Old White
(one of three courses at The Greenbrier), met Sam Snead's son Jack, toured the now-declassified Cold War nuclear fallout shelter for Congress known as The Bunker, gambled in the subterranean casino, and ate as if we were on a Caribbean cruise. And it all felt like we were at home in the Dorothy Draper-designed, two-bedroom cottage rated by my ladies as the best accommodations they've ever stayed in.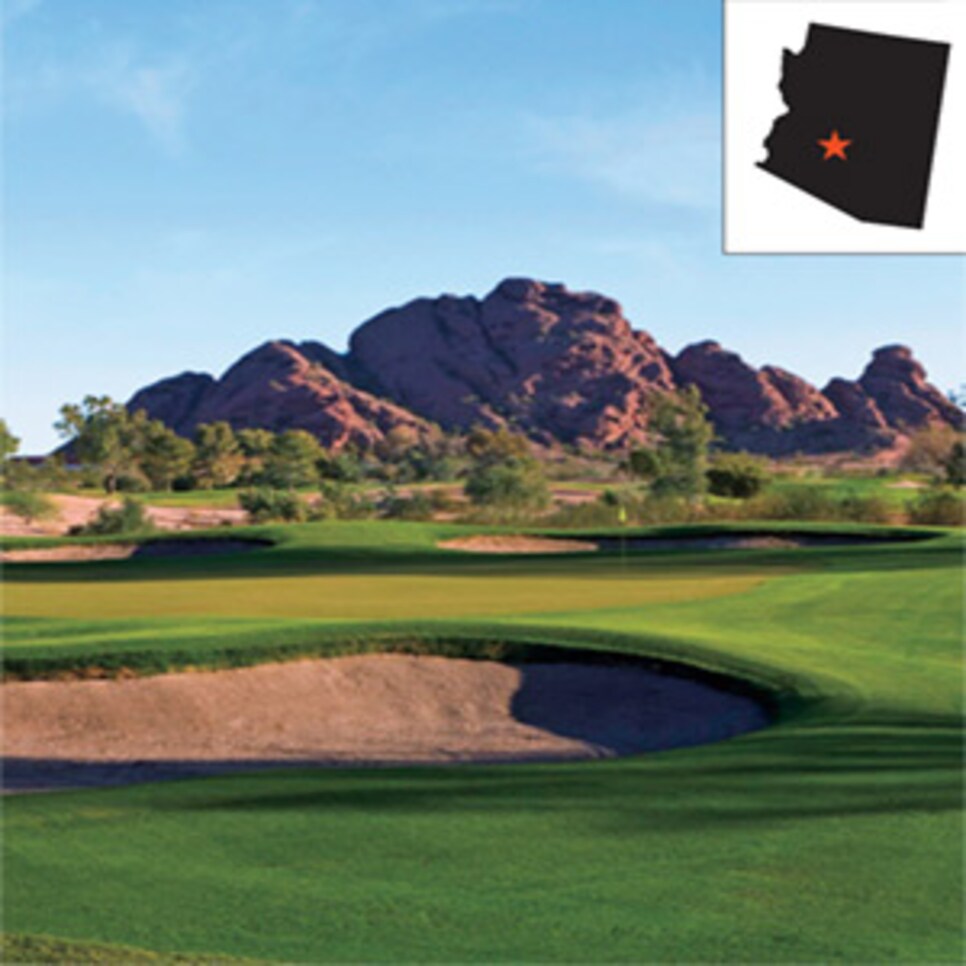 Photo Courtesy of Papago Golf Course
When you're looking for a challenging round, you're probably not thinking about a muny on a Monday. But then you've likely never tried to play the Monday skins game at Papago Golf Course. Nestled against the Papago Buttes, the course was refurbished six years ago and is cowboy-coffee strong from the 7,333-yard Black tees. It needs to be for the Monday skins when local club pros, top amateurs, mini-tour players and, every once in a while, PGA Tour players show up. Phoenix native Pat Perez, a winner on the PGA Tour, has played. So has 2014 Farmers Insurance Open winner Scott Stallings. "You hear the scuttlebutt that certain guys are on the range, and you can see the excitement," Papago general manager Jesus Martinez says. "Still, our regulars say they love playing on Mondays because things are set up tough." If you're thinking of getting in the game, bring your heavy artillery (and an even heavier wallet). Even par ain't gonna get it done. Jesse Mueller shot a final-round 61 to win a mini-tour event at Papago earlier this year despite narrow fairways, heavy rough and tucked pins. In other words, it was a little like a regular Monday.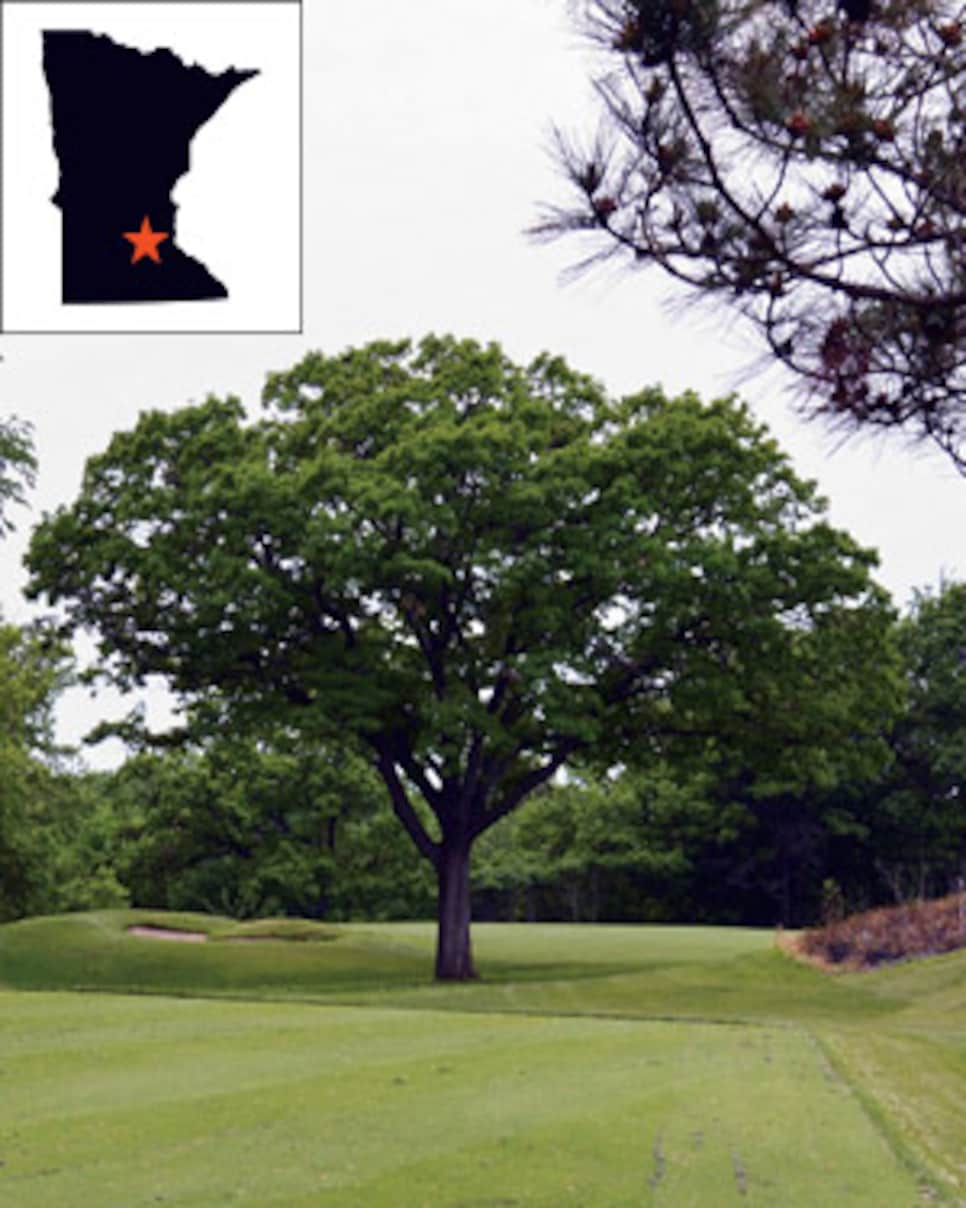 Photo Courtesy of Keller Golf Course
When the remodeled Keller Golf Course reopened this summer, half its customers feared the fourth hole had been altered beyond recognition. The other half feared it hadn't. Why the polarizing opinions over a par 3 that measures 153 yards? Because a 50-foot-high white oak stands in front of the green with a wingspan wider than the putting surface. The tree was spared during reconstruction because many of Keller's golfers thought it was as much a part of the club's history as hosting the 1932 PGA Championship, eight LPGA Tour events and four decades of PGA Tour tournaments. Ken Venturi's first victory came there in 1957. When architect Richard Mandell refurbished the course, he instinctively felt the oak had to go. But the more he thought about it, the more he appreciated the hole's special strategy, requiring a high shot with a short iron. Because not everyone has that shot, Mandell removed a bunker fronting the green, extended a fairway from the front collar to the tree trunk and deepened the green so golfers have the option of hitting a low screamer beneath the limbs. It's what makes the fourth so much fun to play. The oak stands like a goalie waiting to swat shots that aren't high or low enough. Leave it to Minnesotans to add an element of hockey to their golf.