Apparel
Rickie Fowler's pineapple hat turns heads in Florida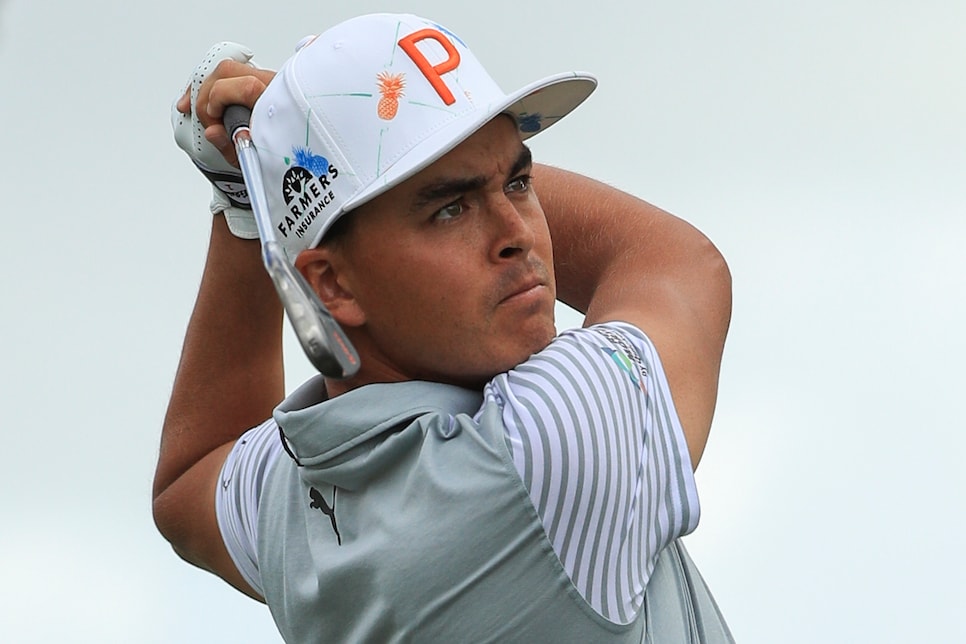 Puma Golf is calling this the Paradise P Snapback cap ($28), and it's clearly a nod to the SB2K trips Rickie's been taking with Justin Thomas, Jordan Spieth and Smylie Kaufman.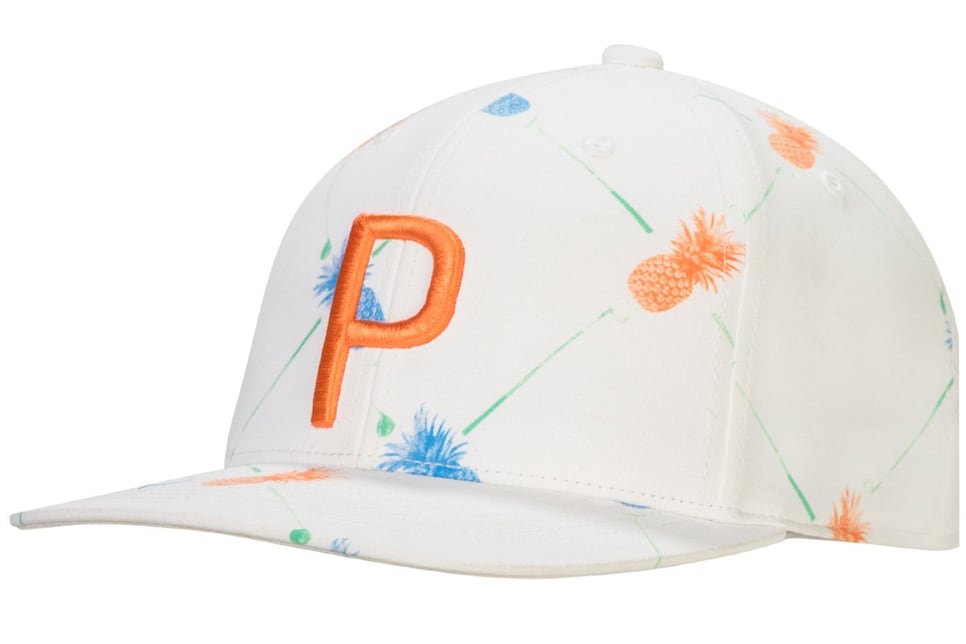 According to those who live in the social sphere, the hat is being very well received.
As of now, the plan is for Rickie to wear the even-brighter version of the SB2K18 cap on Sunday, but of course that's always up to him and how spunky he feels on Sunday morning.