Tour Life
Rickie Fowler on watching the Masters with Tiger Woods: 'He's not lacking any fire'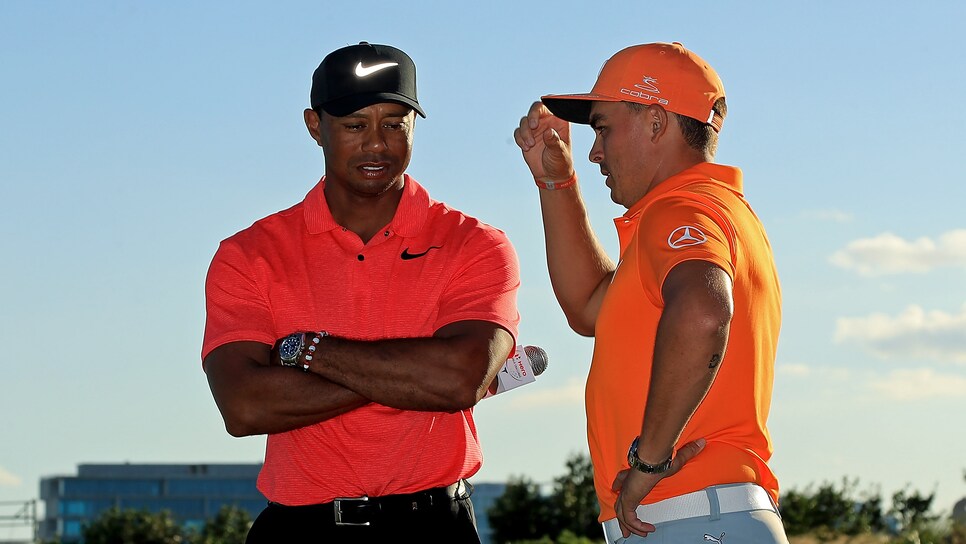 For the first time in more than a decade, Rickie Fowler didn't earn an invite to Augusta National. That doesn't mean the PGA Tour star still didn't have a memorable Masters week.
Following an opening one-under-par 70 at the Wells Fargo Championship, Fowler told reporters that he wound up spending part of that off week at the home of a certain five-time green jacket winner. And yes, both he and Tiger Woods were bummed to be sitting on a couch rather than teeing it up at Augusta National—especially with how the course was playing.
"I did go over and watch a little bit with Tiger, so it was fun to be able to do that, talk about the course," Fowler said. "And one of the days, Thursday, we were watching and just how firm and fast and kind of such a fine line how Augusta can be. We were kind of—we were definitely both very disappointed that we couldn't be out there to experience it because it's very few times where you do get to see Augusta that firm and fast."
Woods is recovering from a Feb. 23 car crash in the Los Angeles area. After undergoing multiple procedures in two hospitals, the 15-time major champ returned to his South Florida home in mid-March. In addition to Fowler, he has been visited by a number of fellow tour pros including Justin Thomas and Rory McIlroy.
Fowler was asked a follow-up question about whether he got the feeling Tiger missed being out on the course. His response is sure to encourage those hoping to see Woods make yet another comeback in his storied career.
"I don't think I have to tell you that," he said. "Yeah, we were both in the same position. I guess not the same. Mine from not playing as well and him being laid up, but same position being that we weren't there. So yeah, both disappointed that we're not out there playing. But he's not lacking any fire in there right now. He never has."
While Tiger's timetable for a return is still unknown, Fowler is just one good week from earning a trip back to Augusta. And whenever that happens, his April viewing party with Woods certainly won't hurt.