Precarious Pin
Rickie Fowler's luck is so bad of late even flagsticks are messing with him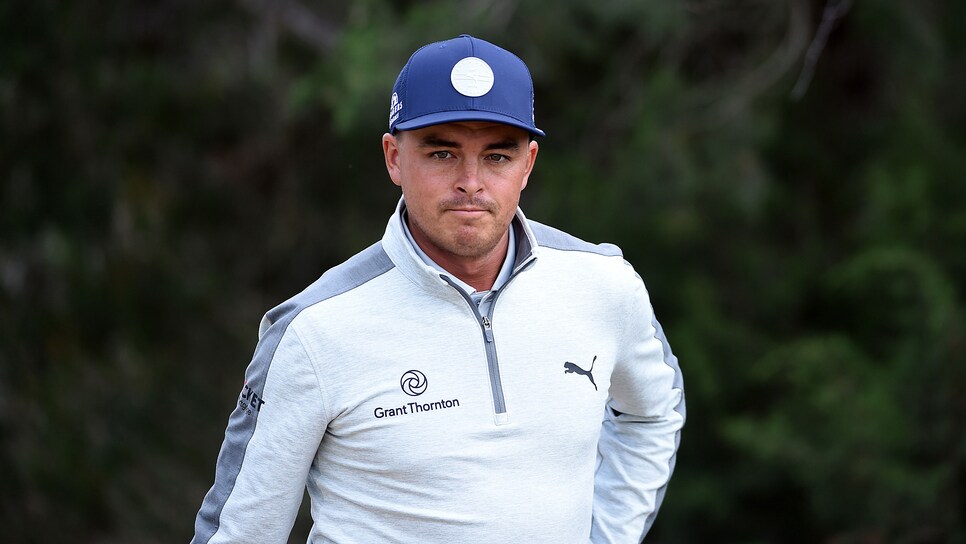 There will be better days for Rickie Fowler; he's too talented a golfer for there not to be. But to keep from missing out on playing in the Masters next week for the first time since 2010, he has to turn in an incredible performance this weekend at Valero Texas Open. The 30-year-old must win at TPC San Antonio to qualify for Augusta National, and he began the third round nine strokes off the lead. A tall task indeed.
Unfortunately, if Fowler was looking for a good early omen on Saturday to hint that said incredible performance awaited him, he didn't get it on the par-3 third hole. After hitting his tee shot to 55 feet, Fowler and his playing partner arrived at the green only to find some technical issues awaited them.
The levity actually had to make things a little easier for Fowler, who bogeyed the previous hole and now faced a tricky uphill side-winder. Unfortunately for Fowler, he left the birdie try 12 feet short right, then missed the next one for par.
On the next hole, Fowler made it a third straight bogey, but to his credit, he hunkered down with three birdies on his next five holes to get back to even par for the day and the tournament.