The Loop
Rickie Fowler shares his simple reason for getting engaged the week before the U.S. Open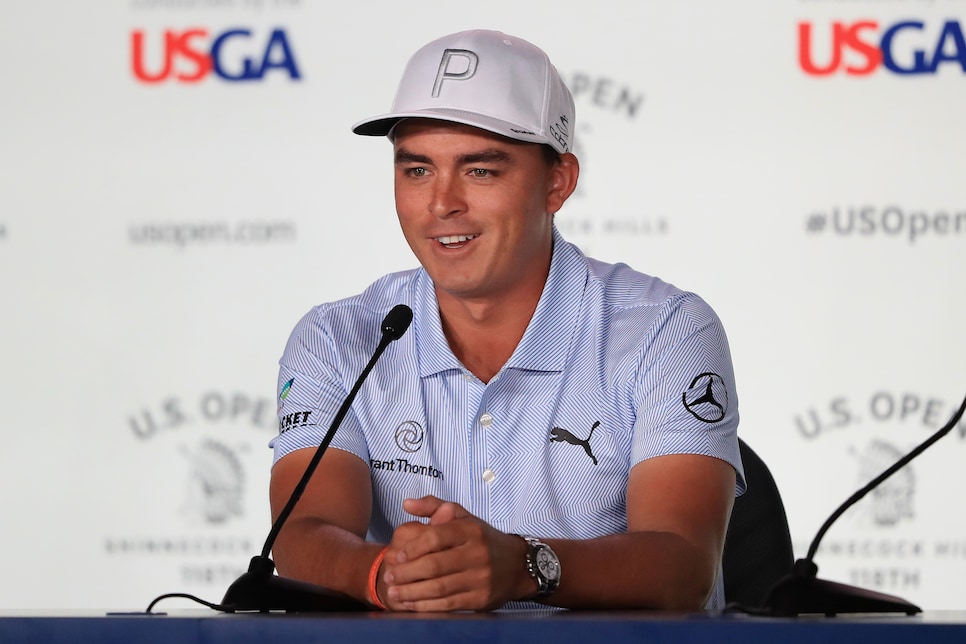 SOUTHAMPTON, N.Y. -- Maybe Rickie Fowler isn't as romantic as we all thought. We swooned when he shared those photos of him on bended knee on a Hamptons beach the week before the U.S. Open -- what a magical moment! -- and thought he had pulled off a well-thought-out plan in getting girlfriend Allison Stokke to say yes. Turns out, there wasn't much of a plan at all.
"Well, nothing against the area," Fowler began after being asked by a local reporter about the significance of the proposal's location. "It wasn't necessarily -- there was nothing planned out. I just really didn't want to carry the ring around any longer."
I just really didn't want to carry the ring around any longer is a feeling a lot of guys in Fowler's position have felt. Heck, I thought I was going to have to throw out the pants I proposed in because it felt like the ring was actually burning a hole in my pocket. Either that, or I mistakenly activated one of those hand warmers. It was a cold day in February. . .
In any event, not delaying going through with this life-changing decision was particularly important in Fowler's case. The guy is under enough pressure trying to win his first major at Shinnecock Hills this week.
"So it worked out perfectly," Fowler went on. "We kept things very, very casual. And like I said, I didn't have anything planned out. Like I said, I didn't want to have to keep toting that thing around for that long."
Good for you, Rickie, and glad it all turned out so well. But if Allison ever asks you for the backstory of that special day, you might want to come up with a better one.