The Loop
Rickie Fowler says he's building his game around the majors, and apparently he's not joking
PINEHURST, N.C. -- It is an audacious goal for Rickie Fowler to say he's building his game around the majors seeing how he hasn't quite figured out the rest of the year yet. The 25-year-old Fowler is still waiting on a second PGA Tour win, and he's missed seven cuts in 18 starts in 2014.
Aim a little lower? Maybe not. Fowler's T-5 at the Masters matched his best career major performance, and he's positioned himself to improve upon that at Pinehurst No. 2, where his three-under 67 equaled the low round of the day and gave him a spot in the Sunday's final pairing at the U.S. Open.
"I really wouldn't care about what happened in the other tournaments, just because my main goals were to be ready for the majors," said Fowler, who sits at three under, five shots behind leader Martin Kaymer. "So I put myself in that position at Augusta and I've done that this week."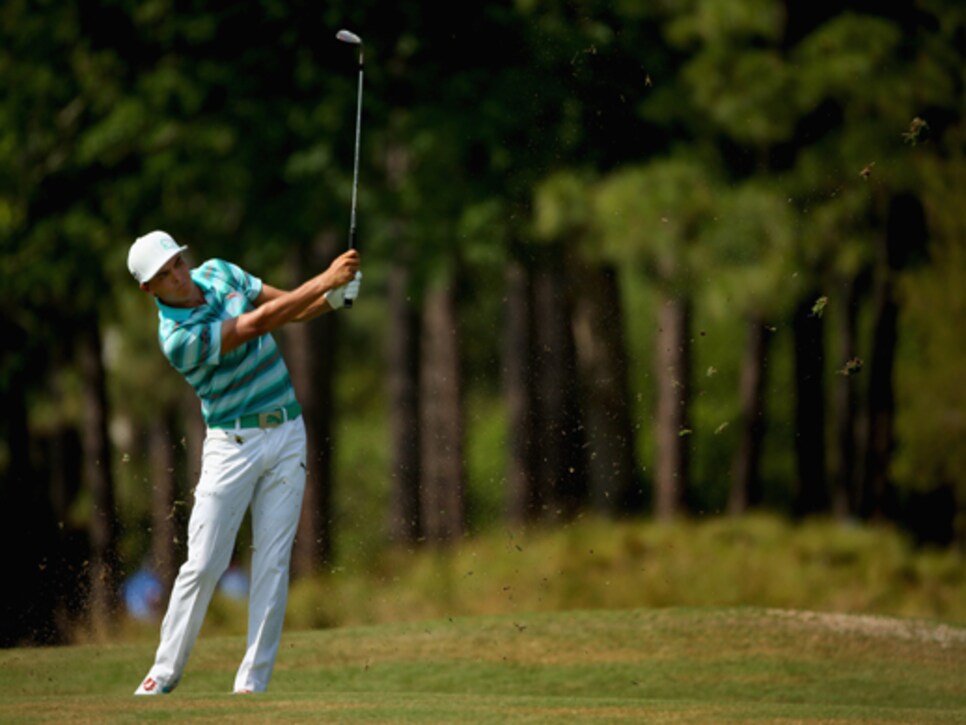 "I definitely have a lot more control of my golf swing," Fowler said when discussing the work with Harmon. "A lot less hand is involved. More the body rotation through the ball is a little shorter and less laid off at the top. So I'm able to have a little shorter turn and get the club out in front of me and basically just turn from there. So I'm not relying on really any timing."
While the results from this season might not reflect progress, his performances on the game's two biggest stages do. A 67 on Saturday was more like a 63 considering the conditions, and it's now given him an outside chance at his first major title. Even if he comes up empty Sunday, he'll walk away encouraged.
"It's definitely the best my game has been," Fowler said. "And it's only going to keep getting better from here."