The Loop
Rickie Fowler recreates funny Ryder Cup WAGs photo on #SB2K17
Look closely at the fun photos and yacht-jumping videos and you realize there's a big difference between #SB2K17 and #SB2K16: Women are allowed this year. Girlfriends of Jordan Spieth, Justin Thomas and Smylie Kaufman are part of the brocation vacation to Baker's Bay, but that still leaves bachelor Rickie Fowler playing the role of seventh wheel.
You may remember Fowler finding himself in a similar situation at last year's Ryder Cup. During the U.S. celebration, this photo of him making a priceless pose amid a sea of WAG-related PDA went viral: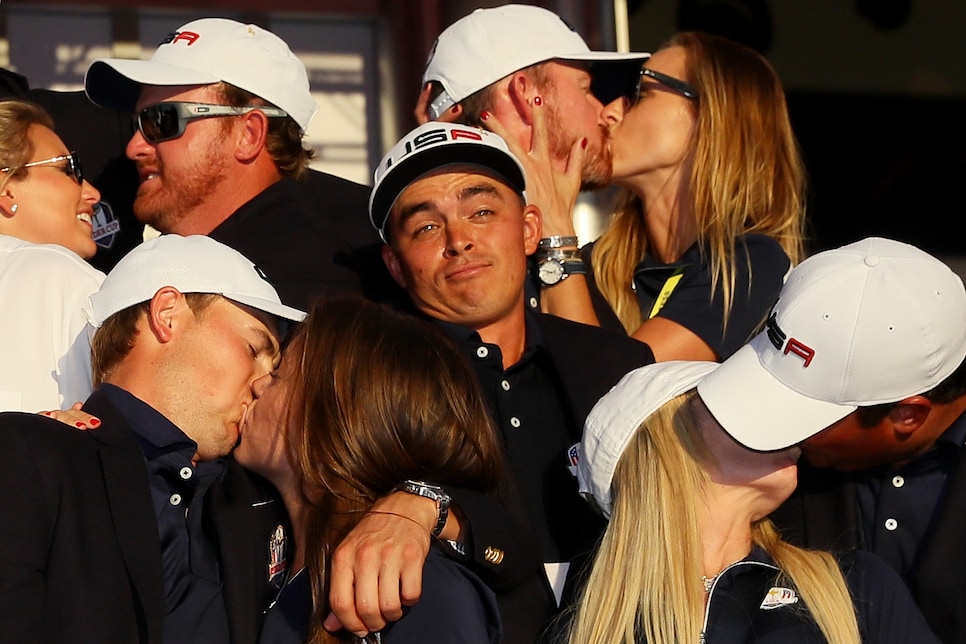 Well, now, he's recreated the moment. #SB2K17 style.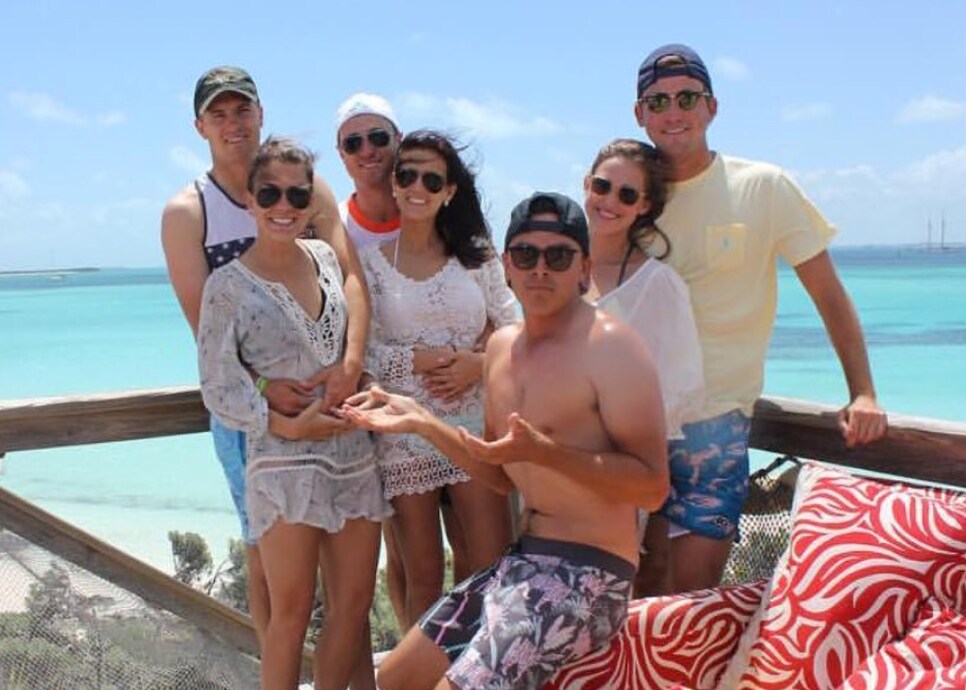 Thanks to Golf Problems for bringing this to our attention:
And here's another one of Rickie hamming it up for the camera while being surrounded by happy couples:
Hang in there, Rickie. We'll keep our fingers crossed for #SB2K18.